Hulu New Releases: Movies And TV Shows Streaming In May 2020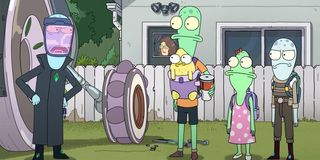 With The Great Lockdown still in effect, a lot of you out there are probably still in isolation, keeping safe and keeping sane. That last part is crucial, as the time indoors can drive a person mad, if they aren't properly entertained.
Should you be a Hulu subscriber, it's time for you to officially be thankful for that stream of entertainment, as May's lineup has been officially announced. There's tons to be thankful for, so let's get into what May 2020 brings into the Hulu library.
Available May 1
Bloom: Complete Season 2 (Stan)
A Life Less Ordinary (1997)
Aeon Flux (2005)
Assassination Tango (2003)
Batman Begins (2005)
Billy the Kid (2013)
Brick Mansions (2014)
Crooked Hearts (1991)
Demolition Man (1993)
Escape from Alcatraz (1979)
Friday the 13th - Part III (1982)
Friday the 13th Part IV: The Final Chapter (1984)
Gloria (2014)
GoodFellas (1990)
Harry Benson: Shoot First (2016)
House of D (2005)
Megamind (2010)
Men With Brooms (2002)
Molly (1999)
Monster House (2006)
Mutant Species (1995)
Pathology (2008)
Planet 51 (2009)
Race for Your Life, Charlie Brown (1977)
Sands of Iwo Jima (1950)
Slums of Beverly Hills (1998)
Some Kind of Hero (1982)
Soul Food (1997)
Sprung (1997)
Strategic Air Command (1955)
Tamara (2006)
Tank Girl (1995)
The Conjuring (2013)
The Dark Knight (2008)
The Graduate (1967)
The Green Mile (1999)
The Patriot (2000)
The Whistle Blower (1987)
Treasure Hounds (2017)
Universal Soldier (1992)
Walking Tall (1973)
Week of May 4
Vikings: Season 6A – 5/5/20
Solar Opposites: Series Premiere (Hulu Original) – 5/8/20
Into the Dark: Delivered: New Episode Premiere (Hulu Original) – 5/8/20
Spaceship Earth (2020) – 5/8/20
Week of May 11
The Great: Series Premiere (Hulu Original) – 5/15/20
Beat Bobby Flay: Complete Seasons 8 & 9 – 5/15/20
Caribbean Life: Complete Season 15 – 5/15/20
Chopped: Complete Seasons 37 – 39 – 5/15/20
Fast N' Loud: Complete Season 15 – 5/15/20
Gold Rush: Complete Season 8 – 5/15/20
Murder in the Heartland: Complete Season 2 – 5/15/20
Property Brothers: Complete Seasons 12 & 13 – 5/15/20
Street Outlaws: Complete Seasons 8 & 9 – 5/15/20
The Great Food Truck Race: Complete Seasons 8 & 9 – 5/15/20
The Little Couple: Complete Seasons 13 & 14 – 5/15/20
Worst Cooks in America: Complete Season 14 – 5/15/20
Open Door: Complete Season 2 – 5/15/20
On the Market: Complete Season 1 – 5/15/20
Reverse Engineering: Complete Season 1 – 5/15/20
Molly Tries: Complete Season 1 – 5/15/20
Andy Explores: Complete Season 1 – 5/15/20
Handcrafted: Complete Season 1 – 5/15/20
From the Test Kitchen: Complete Season 1 – 5/15/20
It's Alive with Brad: Complete Season 2 – 5/15/20
Epic Conversations: Complete Season 1 – 5/15/20
Iconic Characters: Complete Season 2 – 5/15/20
Drag Me: Complete Season 1 – 5/15/20
73 Questions: Complete Season 2 – 5/15/20
Community en Español: Complete Series – 5/15/20
It's a Disaster (2012) – 5/15/20
Week of May 18
Like Crazy (2011) – 5/19/20
Trial by Fire (2019) – 5/19/20
Ultimate Tag: Series Premiere – 5/20/20
Rocketman (2019) – 5/22/20
Premature (2020) – 5/22/20
Top End Wedding (2019) – 5/22/20
Painter and the Thief (2020) – 5/22/20
Week of May 25
The Tracker (2019) – 5/25/20
I Still Believe (2020) – 5/26/20
Ramy: Complete Season 2 Premiere (Hulu Original) – 5/29/20
Disappearance at Clifton Hill (2020) – 5/29/20
As we recently got the news that Rick and Morty will be back with some new episodes in the month to come, TV fans will probably be even more excited about the fact that series co-creator/star Justin Roiland has another round of intergalactic shenanigans headed to screens all over. Roiland's new Hulu Original, Solar Opposites, focuses on an family of aliens living here on Earth, just like the rest of us.
Oh, and it's just as filthy as Rick and Morty has ever been, with the potential for even more raunch to make it into the realm of bawdy streaming comedy. So how could you ever dream of missing that? Though should your tastes run more along the lines of ribald and pointed historical comedy, you're in luck! Also debuting as a Hulu Original series is The Great: an account of the very snarky romance between Peter The III (Nicholas Hoult) and the woman who would become Catherine The Great (Elle Fanning).
As The Favourite co-writer Tony McNamara is the driving force behind this series, The Great is bound to fulfill the wishes of folks who want more of that famous blend of costume drama and witty repartee. Rounding out the original series returning to Hulu this month is the second season of Ramy, chronicling another set of adventures led by Golden Globe winner/show co-creator Ramy Youssef
Movie fans should be prepared for some excitement in May as well, with Hulu bringing some recent favorites and well beloved films to the platform in May. Telling the life story of Elton John by way of a "magical musical fantasy", director Dexter Fletcher's Rocketman saw actor Taron Egerton bringing the history of John's meteoric beginnings into colorful life.
If you've been missing the ability to stream director Christopher Nolan's Dark Knight Trilogy, you'll be able to relive two thirds of that groundbreaking series on Hulu in the next month. While The Dark Knight Rises will be sitting this one out, Batman Begins and The Dark Knight will both be available for comic fans, and people who prefer Christian Bale's Caped Crusader, to get in on the action.
Last, but not least, should you have missed the faith based musical drama I Still Believe in theaters, you're actually going to get a chance to see it quicker than usual. The film will be debuting on Hulu's digital platform in May 2020, just in time for you to get a romantic cry in during your time in isolation.
May flowers might be blooming outside, but if you're looking for the movies and TV that'll help you cope with the fact that they're just a little out of reach thanks to social distancing, Hulu is here to ease your pain. Keep in mind, the titles above are subject to change; so if something looks like it's disappeared or out of place, there could be a good reason why that's happened. So stay safe, stay sane and stream responsibly out there, folks! We'll see you back here next month to see what June has in store for Hulu subscribers far and wide.
Your Daily Blend of Entertainment News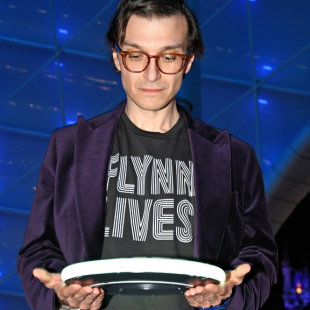 Senior Movies Contributor
CinemaBlend's James Bond (expert). Also versed in Large Scale Aggressors, time travel, and Guillermo del Toro. He fights for The User.