American Idol Vs. The Voice: Which Show Is Handling Quarantine Episodes Better?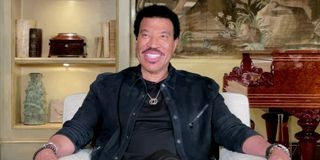 As many TV shows were forced to suspend production and prematurely end seasons due to stay-at-home orders, two singing competitions rose to the challenge of finding a way to carry on. American Idol and The Voice are continuing their seasons in spite of quarantine, though both have had to adjust how they run to remain in accordance with current rules and regulations.
Both shows have successfully adjusted in a way that may please their respective fanbases, but as someone who watches both and can't let these shows co-exist without one being the supreme victor, I have to declare one the ultimate quarantine singing show. With that in mind, here's a breakdown rating each show's adjustment to quarantine, and the quality of that adjustment in relation to what their competitor is doing.
Host Setup
On both The Voice and American Idol, Carson Daly and Ryan Seacrest tend to take a backseat ushering along contestants during live shows. Now they've become each show's fearless captain, narrating the storylines and steering the show between segues and each contestant's locale. It's a tough job, but luckily NBC and ABC had two guys well-suited for the challenge.
American Idol
Ryan Seacrest's office-like set where he's hosting American Idol is certainly toned down from what The Voice or even The Masked Singer has done with quarantine episodes, but it gets the job done. While it's slightly distracting for him to be in such a low-budget locale, Seacrest isn't one of the best television personalities in the business for nothing. His high energy and enthusiasm have not waned despite the changes, and I personally think his rising to the occasion has shown just how passionate he is about this show.
The Voice
Carson Daly welcomed viewers from a set with The Voice props in the background, which was a noticeable upgrade from American Idol. The episode also showed the program's skeleton staff who made the whole production possible, which I thought was another nice touch. I can't say that Daly has quite the same charisma as Seacrest, but he did what he usually does on The Voice and that was enough.
The Coaches And Judges
Talent is a factor in how good a singing competition is, but we all know the coaches and judges of The Voice and American Idol are almost equally important. These celebrities inject the real personality in the show, and the laughs and fun come from them.
American Idol
American Idol pays Katy Perry the big bucks to make headlines, and the pop star delivers more often than not. Her quarantine costumes have been the talk of the first two episodes, and she can act silly while Lionel Richie and Luke Perry just sit back and laugh. Overall the chemistry between these core three has not changed, and it helps to have mentor Bobby Bones taking charge of getting in the headspace of contestants during interviews.
The Voice
The Voice coaches have all adapted to quarantine for the most part, and Kelly Clarkson has even gotten acclaim for going makeup free. With that being said I, have to say that Blake Shelton does not come across remotely as entertaining over quarantine, and watching him squint at his camera on livestream is less effective than his awed stare on a standard taping of The Voice. Hey, I can't blame him! We all deal with quarantine in different ways!
Performances
The Voice and American Idol typically never had to put too much work into contestant performances due to their live audiences and awesome stages. Now faced without a stage to do the work, both shows have had to find a way to keep things looking engaging, while working with locales that are literally someone's home.
American Idol
The Idol contestants have certainly leaned into the at-home aspect of things, with many contestants singing on their back porches or in front of makeshift sets. It's interesting, though some weren't doing anything more than singing in their living room. I know it's a lot to ask for uniformity given the situation, but some people definitely tried a lot harder than others to look cool. American Idol also tried to jazz things up by cutting in the show's studio musicians and backup singers, though I personally felt they leaned on that a bit too much.
The Voice
The Voice had to deal with the same issues as American Idol, but used effects to the max to create some uniformity between each individual contestant. While the end result kind of looked like Brandy & Monica's "The Boy Is Mine" music video, I really liked that even though everyone was competing from a different place, the overall style of the performances remained the same. The band was also largely left out of the episode until they got a separate shout out at the end, which I felt was a great way to respect their hard work.
Final Verdict
When taking both into consideration, it's worth considering that American Idol started its quarantine episodes a week ahead of The Voice, though I'm not sure how much of an impact that had in the NBC show's production. I will say that while I think both shows have had a tremendous response to continuing remotely. Still, I have to hand the victory to The Voice in this instance.
Yes, American Idol has powerhouses like Ryan Seacrest and Katy Perry carrying the show, but even the chilling glare of Blake Shelton into my very soul does not negate that The Voice has some stronger production quality on its performances. I had all but accepted a uniform style was impossible to accomplish in this quarantine until I saw what it pulled off. For me, this trumps just about anything American Idol could do, plus I'm still a bit bitter Idol is insisting on doing its played-out Disney Night even with the shortened season.
Do you think The Voice or American Idol is thriving more in quarantine? Sound off in our poll, and share all additional commentary in the comments section. As usual, be sure to stick with CinemaBlend for all the latest news happening in television and movies.
This poll is no longer available.
Your Daily Blend of Entertainment News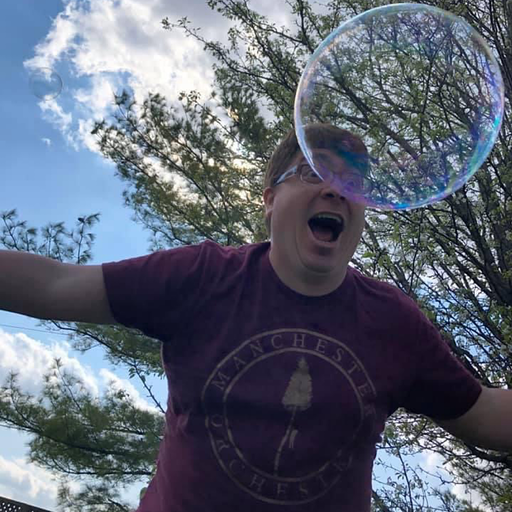 I like good television but also reality television. His day largely consists of balancing his workload between reporting on the latest and greatest news in Star Trek and other sci-fi, as well as 90 Day Fiancé, WWE, Big Brother, and more.