5 Ways American Idol's At-Home Episode Was Both Kinda Perfect And Still Problematic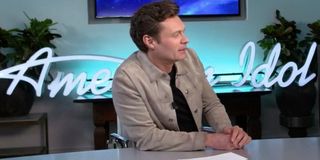 Warning! The following contains spoilers for American Idol Season 18's Top 20 competition night. Read at your own risk!
Not even a quarantine could fully stop American Idol Season 18 from returning to ABC, albeit in a revamped format. While some viewers no doubt would have preferred to see the lights and glitz of the American Idol stage, many (including me) were fine with the at-home transition, as well as all the work that went into making it as entertaining and smooth as possible.
For what it's worth, the quality of the at-home episode was on point, and it wouldn't be out there to say it was perfect under the circumstances. That's actually both a good and bad thing for the episode, which featured one of the show's biggest elimination nights in American Idol history. Let's break down the good and the bad of the first home-based round of performances.
The Performances Were Fantastic, But Also Hard To Criticize
Whether it was just blind luck, the comfort of performing at home, or the way the pre-taped episode was shot, every member of American Idol's Top 20 put on a phenomenal performance. Everyone was so good, in fact, that it could be hard to criticize anyone very much, which makes culling the list down to the Top 10 (with voting open until the next morning) a bit of a problem. When contestants like Just Sam and Jonny West all put on flawless performances, do viewers just rely on voting by popularity?
The Different Locales Really Helped Keep The Episode Interesting
It's one thing to watch pre-roll footage of the contestants' stories, and quite another to watch each of them talk and perform within their houses. I was intrigued getting a peek into the various places these contestants lived, not to mention seeing them perform from the comfort of home. DeWayne Crocker Jr. was a particular talking point of the night, as the singer still had his Christmas tree up in his living room in late April. Surely it was an intentional ploy to get people talking, right?
Too Many People Are Getting Dropped In One Week
I realize it is important for American Idol to condense Season 18 as much as possible without a studio to work from, but the drastic drop from 20 to 10 contestants feels insanely unfair for many in this group. Personally, I'd find it hard to pinpoint the ten standout performances by the end of the night, and I'd wager many felt the same, considering there weren't really any bad performances. With so many going home in one swoop, it already feels like the most popular candidates, rather than the most talented ones, will be the ones moving forward. (Which I realize isn't new, but viewers usually have more episodes to judge from by the time the Top 10 cut happens.)
New Idol Is Better Than No Idol
Any complaints about the home-based episode are trumped by the fact that American Idol is able to bring fans new episodes when many other previously postponed shows can't. At the end of the day, the world would have understood if Katy Perry, Luke Bryan, and Lionel Richie wanted to chill in their mansions until they could return to the studio, even if it meant trying again in 2021 with Season 19. The show is making the best of the situation, so it's hard to be too down on anything that may be less than perfect.
Katy Perry's Hand Sanitizer Costume Was A Bit Too Much
To start, I'm personally fine with Katy Perry dressing in a hand sanitizer costume in the midst of the quarantine. It was funny, on brand for the singer/judge, and provided a big chuckle to open up the episode. Unfortunately, the bit went on for the entire two-hour runtime, and it kind of ruined the otherwise serious notes Perry gave to contestants. Personally, I think it would've been better to drop after the first hour or earlier, which would have probably happened in front of a studio audience, but I do credit Perry for rocking that outfit for so long.
American Idol airs Sunday nights on ABC at 8:00 p.m. ET. Stick with CinemaBlend for all the latest on the reality series and for more on what's happening in television and movies.
Your Daily Blend of Entertainment News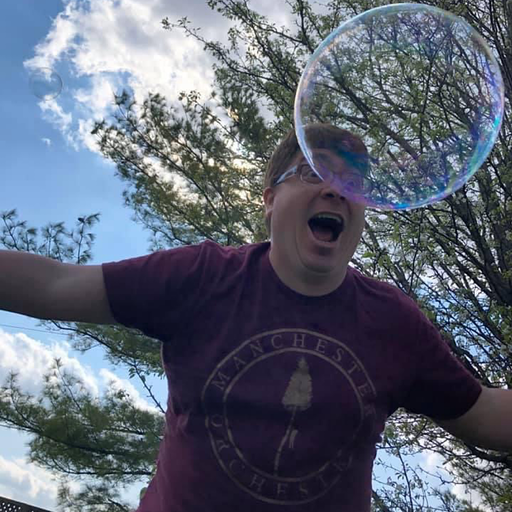 Mick contains multitudes and balances his time reporting on big happenings in the world of Star Trek, the WWE, reality television, and other sci-fi shows.