Game of Thrones Ending: 6 Things I Still Can't Get Over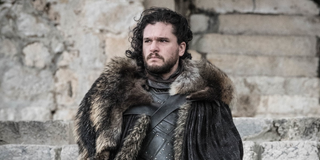 (Image credit: Helen Sloan / HBO)
It may be difficult to believe, but a little over a year has passed since Game of Thrones' ending aired. To be specific, the HBO series finale aired on May 19, 2019, and it has been the subject of controversy, backlash, debate, backlash to the backlash, and even more controversy, ever since.
A year later, there are still a lot of things that I cannot get over. These include plots that did not go the way that I had hoped and reactions that I continue to not quite grasp. Regardless, Game of Thrones remains one of my favorite shows of all time.
Nevertheless, that ending left viewers with a lot to sift through. Even after a year, a lot of my emotions are still raw over the whole thing. So, without further ado, it is time to dig into how Game of Thrones chose to go out. From who controversially ended up ruling the Six Kingdoms to some other plot points, here goes everything.
House Stark Is Over
Essentially, none of the Starks were posed to have families. Thus, bringing an end to the family line. As a Stark fan, this was arguably the saddest part about Game of Thrones' ending. Jon Snow was told he could not have children. Bran apparently could not have any. Arya seemingly had no interest, and Sansa never showed much either in Season 8.
Sansa was arguably the Starks' main hope in the lineage department. Sophie Turner has said that she does not see her character ever getting married or having kids. That put a personal damper on any hope that Sansa would eventually marry and start a family. Without her (or Jon breaking the rules), the Starks should go extinct post-Game of Thrones' ending.
Tyrion Lannister Never Found Love
A loveless Tyrion equals an unhappy me. When Game of Thrones began, Tyrion was one of its greatest romantics. Betrayal and a possibly unrequited love for Daenerys meant that the savvy Lannister was a bachelor by the time the ending rolled around. It goes without saying, but what a shame.
I had hoped Tyrion and Sansa would re-marry. Thus, solving the issue with the previous entry on this list and this one. A deleted scene between Sansa and Tryion from the Battle of Winterfell offered yet another bonding moment between the two. Sadly, a reunion was not meant to be, and Tyrion (like pretty much every other character) walked away without any romance in their lives.
Cersei and Jaime's Ending Was Earned
Apparently, I am a lone wolf in this regard, but I think the ending that Game of Thrones gave Jaime and Cersei fit them perfectly. Between Arya not being the one to kill Cersei (despite years of buildup) to Lena Headey desiring a better death scene, this is an unpopular opinion.
Considering that Jaime was infatuated with his twin sister and her with him, it made sense for them to circle back to each other in Game of Thrones' penultimate episode. Jaime holding Cersei as their world fell down around them was a poignant end that let Arya finally embrace a new life. The scene also gave Arya and The Hound's relationship a beautiful sendoff. No shame in that.
The Daenerys Backlash
The controversy around this plot twist has never entirely made sense to me since Game of Thrones had hinted at it for so long, in my opinion. Peter Dinklage had some blunt thoughts for Daenerys' defenders, and I cannot be alone in feeling the twist was between the lines the whole time.
Would a deleted scene have made the difference? I am not entirely sure. However, Daenerys had to be talked down from living up to her father's horrible legacy many times. By the time that Game of Thrones' ending rolled around, she was an inevitability flying around on a dragon. She was offended by those not wanting her as their queen, and her thirst for power would never be quenched.
Bran Stark Declared King
This was a letdown. If Bran Stark had become the King of the Six Kingdoms after being restored to his former self, that would have been one thing. Instead, Bran had been overtaken. In truth, the Three-Eyed Raven became the ruler of the Six Kingdoms, which makes the Starks' apparent win a bit of an illusion.
Jon Snow or Tyrion, two people familiar with power, would have been better choices. Neither wanted that ultimate responsibility, and that is why they earned it in my book. Of course, Game of Thrones unraveled the integrity of Tyrion's strategic skill as the series wound to an end. Still, he was the best choice. At least he had a hand in Bran's ascent.
Jon Snow's Sentence For Killing A Tyrant
Game of Thrones fans have strong thoughts on Daenerys' ending twist and her fate. Thanks to Tyrion, Varys' attempt to prevent Daenerys' destruction of King's Landing was prevented. After unleashing her massacre, it fell to Jon Snow to end her deadly reign. He did not come to the decision quickly, even though Daenerys had murdered children.
With a heavy heart, Jon did what needed to be done, and his reward was mind-blowing. Jon was exiled for killing a person who had just murdered thousands of people. I am sorry, what? No one thanked him for a thankless task. How can anyone feel hope for a future where Jon is unjustly punished for making one possible?
Game of Thrones' ending was far from personally perfect. I am grateful that the remaining Starks circa Season 7 and Tyrion survived the series finale. They earned it, and for the most part, they did seem to be happy. Not perhaps in the ways that I wished they would be, but happy, nevertheless.
At least, Jon Snow got to reunite with Ghost after that disastrous no-petting incident. Is that not what many of us really wanted? You can still watch the controversial Game of Thrones ending. Season 8 is available on digital, DVD, and HBO Max. Summer premieres are coming to television, and so is the upcoming Game of Thrones spinoff, House of the Dragon, so stay tuned.
Like a contented Hallmark movie character, Britt happily lives in the same city she grew up in. Along with movies and television, she is passionate about competitive figure skating. She has been writing about entertainment for 5 years, and as you may suspect, still finds it as entertaining to do as when she began.
Your Daily Blend of Entertainment News
Thank you for signing up to CinemaBlend. You will receive a verification email shortly.
There was a problem. Please refresh the page and try again.