Duggar Fans Have A Brand New Conspiracy Theory About Michelle And Jim Bob's House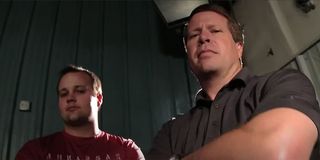 A short time ago, Anna and Josh Duggar sold their house. At the time, the couple was still dealing with the fallout of the accusations Josh had molested his sisters and other members of the community as a young man. Since then, the family really hasn't left the Duggar compound leaving some fans totally convinced the couple is just biding their time to inherit Michelle and Jim Bob's house.
You know the house. Situated in Springdale, Arkansas, Michelle and Jim Bob's large home was a major component of 19 Kids and Counting when it was first on the air on TLC. We've seen its green roof and large kitchen with two stove tops. We've seen its multiple washers and dryers (four apiece!) to accommodate a large family. It's a pretty nice house and I can see why someone in the family would hope they might inherit it, particularly as they grow their large families.
Apparently, some Reddit users are firmly convinced that Anna and Josh Duggar have stayed put for so long near Michele and Jim Bob so that they can inherit the house. Obviously, it's not like any of these people have specific insider information, but as far as theories go, this one at least is interesting to extrapolate out, given how long Josh and Anna have hung around.
The basic deal is that after Anna Duggar and Josh Duggar lived together in a home they'd purchased for the mere sum of $55,000 from 2016-2019. That year, they made a huge profit on the home, selling it for $285,000. However, they didn't find a new place to live to accommodate their growing family at that time (in fact they welcomed baby #6 last November). So, they allegedly moved into what is likely the warehouse on the Duggar property.
It really hasn't been that long in the scheme of things since the other Duggar clan moved in; regardless, they've shown no signs of leaving Jim Bob's property, either. The two couples are pretty cozy and since they live so near to one another, they even double date on occasion. Anna Duggar has shared posts like this one to reveal how close she and Josh are with Michelle and Jim Bob.
When not double dating, Anna Duggar often posts from the main house, indicating they aren't in a hurry to move out either. Honestly, it seems to be fine with the matriarch and patriarch of the family that they've stuck around. For example, Anna Duggar's birthday was this week and Michelle and Jim Bob Duggar's official account also shared a post with Anna and her baby, calling her a "natural nurturer." She responded, saying, 'Aww love you guys so much." So, things at least seem on the surface to be going swimmingly.
All of these separate events have led a faction of the fanbase to assume Anna and Josh intentions may not be super clear, but it's worth pointing out that Jim Bob and Michelle still have kids at home and family members visiting frequently. They seem to be staying put, at least for now, but I'd guess it certainly doesn't hurt that they get to spend so much time with their son Josh, his wife Anna and those grandkids.
It's also worth mentioning that Joseph Duggar and Kendra Caldwell Duggar (who are a part of TLC's Counting On) also live on Jim Bob's property in a generational home that was moved to be near the big house. Joseph and Kendra have already been open on the family blog, with Joseph noting 'We are planning on building a house, as well as still doing the car stuff," so no one is accusing them of trying to step to the front of the line in regards to who will inherit the big house. Only time will tell what happens, but I'm guessing Josh and Anna's family won't be in a windowless warehouse forever.
Your Daily Blend of Entertainment News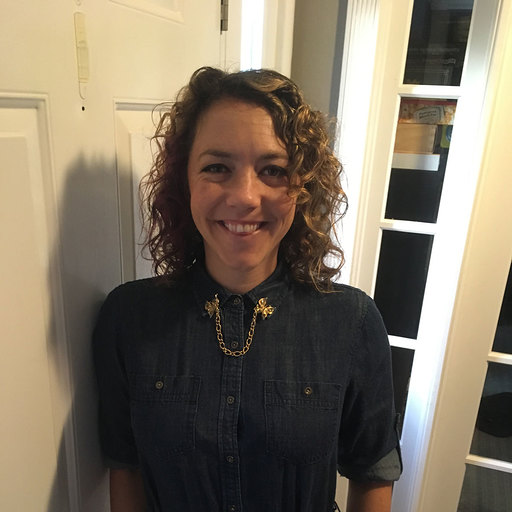 Reality TV fan with a pinch of Disney fairy dust thrown in. Theme park junkie. If you've created a rom-com I've probably watched it.