Why Love, Victor Should Really Have Gone To Disney+ Like It Was Originally Planned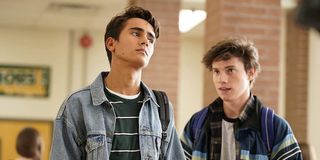 (Image credit: (Hulu))
Love, Victor just became the most-binged 2020 drama for Hulu. The teen comedy is a spinoff of 2018 rom-com Love, Simon and it was set to be one of Disney+'s most exciting early releases last summer before a sudden shift was made. Earlier this year, the studio decided to move the series centering on a young teen coming to terms with his identity in the LGBTQ community to a platform more equipped to house its more "mature themes." Love, Victor's early numbers make it clear the show found an overwhelming audience over on Hulu, but the move feels unnecessary given the content and themes that are actually in the show.
There are actually multiple reasons Love, Victor should have stuck with Disney+ rather than shifting to Hulu. If you are a subscriber of one or both, let's look at the reasons the House of Mouse may have been a better fit. Let's start with the fact it fits well within Disney's branding as a whole.
Love, Victor Is A Family-Friendly Show
Soon after the show dropped, it quickly became the most tweeted about show as the platform revealed behind the long-awaited return of Veronica Mars last year. Much of the conversation revolved around the fans' frustration over Disney's decision. Check out this initial reaction from one viewer:
When the shift was announced in February, it was noted the series was deemed unfit for Disney+ due to its depiction of "alcohol use," "parents' marital issues" and "sexual exploration." The move follows High Fidelity's shift along with trouble on the set of Hilary Duff's Lizzie McGuire revival, which recently led to growing pains for the highly-anticipated series. With Season One of Love, Victor now available to stream, it's worth noting the subject matters previously listed above are there, but they are presented in a family-friendly manner that have certainly been explored before on half-hour sitcoms of this kind. Love, Victor feels like it maybe just passes for PG-13 and it feels like it was made for Disney+.
For example, by "alcohol use" we're talking a couple of scenes with a character or two holding a red solo cup without any forms of irresponsible use or binge drinking. Next, Victor's parents are dealing with a problem within their marriage and then there are discussions of sexuality throughout the series. For a show about teenagers, Love, Victor is not only mild, but it handles its content with care. It doesn't exploit its characters for their sexuality and hot button high school topics as shows like 13 Reasons Why infamously have done in a high school setting. It presents topics young people will be exposed to as they reach their young adult years and opens the door for conversations in a manner fit for living room viewing.
Censoring Love, Victor Doesn't Make Sense Given Other Content On The Platform
What's strange is Disney+ already has handled some of these themes in its first season of High School Musical: The Musical - The Series. The series touches upon the main character dealing with the separation of his parents throughout the show and there is a side character who is openly gay and forms a same-sex relationship with another member of the play's cast. There's a brief kiss scene between them during the show, but it's a small portion that's part of much larger plots. The difference here between the High School Musical TV series and Love, Victor seems to be that the other couple is not the center of the show. But Disney+ has odder content on the platform, as this user points out:
The wild movie on Disney+ being referenced is 1994's Blank Check which has a major plot line about a young boy falling in love with a grown woman and her actually kissing him on the lips in one scene. Now, it's worth pointing out the author of Love, Simon Becky Albertalli previously defended Disney for its move, agreeing that shifts like this tend to signal "homophobic dog whistles," but she asked for fans to give the House of Mouse the benefit of the doubt, stating it was the alcohol use that specifically led to the switch. So, that gives us the "why" behind it happening, but ultimately I still feel Disney+ would be the better fit.
Love, Victor Could Have Been Groundbreaking On Disney+
Its apparent use of "realistic portrayals'' of issues is what separates Love, Victor it from other Disney+ shows and honestly could have been groundbreaking on Disney+. For any young adults, censorship is already near impossible with the internet around. Having a space like Love, Victor on Disney+ would have made it more accessible for its intended audience to view it and with family around to discuss their own values. What about parents who need tools to discuss these topics from other perspectives? For a young adult, Love, Victor could be the first time they are seeing an experience being mirrored on screen and in an age appropriate way. A worthy side note is Hulu is available in a lot less territories than Disney+ too. The show could have reached a wider audience if they House of Mouse had stuck to its guns and given it a shot.
Victor isn't completely sure he is gay as the series unfolds and he forms a genuine connection with a female character who becomes his girlfriend. It's refreshing to see teen television define sexuality as undefinable, even with fun dialogue comparing it to impossible burgers. Love, Victor makes these conversations accessible and it could have been a big win for Disney+, whereas it doesn't necessarily break any new ground for Hulu.
The co-showrunner of Love, Victor Brian Tanen has spoken out about the decision made by Disney executives as the right call since he now feels empowered by Hulu to explore "more adult stories" in a second season to TV Line. Sadly it feels like a missed opportunity for Disney+ to embrace family-geared content that uses the opportunity to educate viewers of new perspectives and the realities of young adulthood. What do you think? Have you seen Love, Victor yet? Do you think it could have fit on Disney+ or do you prefer it on Hulu? The entire first season is currently available to stream on Hulu and check out what's coming to the streaming platform this July here.
This poll is no longer available.
Your Daily Blend of Entertainment News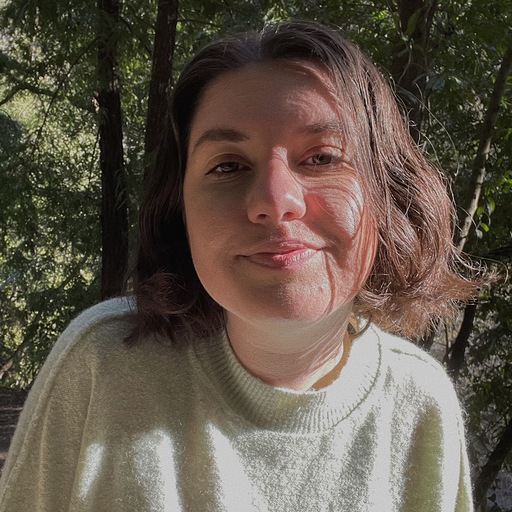 YA genre tribute. Horror May Queen. Word webslinger. All her writing should be read in Sarah Connor's Terminator 2 voice over.