Phil LaMarr: A Closer Look At The Legendary Voice Actor's Career So Far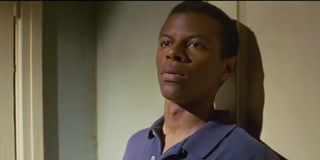 Phil LaMarr is one of those names and faces you may not recognize, but it's a safe bet you have heard his voice at some point over the past 30 years. Since the 1990s, the legendary voice actor has made hundreds of appearances in the film, television, video games, with most of those being on some of the most popular animated series like Family Guy, Samurai Jack, and multiple Star Wars and DC Comics properties.
In addition to his impressive voice acting career, Phil LaMarr was one of the members of the original cast of Mad TV and even appeared in a number of box office hits with the most notable being his performance as the doomed Marvin in Quentin Tarantino's Pulp Fiction. Over the years, LaMarr has remained one of the busiest and most prolific voices in show business, and most of us have spent more time with actor, comedian, and writer than just about anyone else on television. So let's take a closer look at the career of the legendary voice actor so far.
Before The Clone Wars and Bojack Horseman There Was Mister T. And Of Course, Pulp Fiction
Fans of shows like Star Wars: The Clone Wars and Bojack Horseman have spent several years hearing the various voices of Phil LaMarr, but the voice actor's career goes back as far as the 1980s when he made his animated television debut in the NBC Saturday morning cartoon series Mister T based on the pop culture icon Mr. T. LaMarr appeared as Woody Daniels, a gymnast and rival of Jeff Harris, one of the show's main characters.
Phil LaMarr would later appear in Quentin Tarantino's 1994 classic Pulp Fiction, in which he played Marvin, the guy who John Travolta's Vincent Vega accidentally shoots in the head. And even though LaMarr hasn't had a whole lot of live action film roles in the 26 years following the experience, he's had an extremely successful career in improvisational comedy, stage productions, and yes, a ridiculous amount of voice acting gigs.
Phil LaMarr Was A Founding Member Of The Purple Crayon Improv Group At Yale
After his appearance on Mister T and before he became a well-known name for his comedy and voice acting work, Phil LaMarr was one of the founding members of The Purple Crayon of Yale, which according to the group's website, is the oldest collegiate long-form group in the country. LaMarr, a 1988 graduate of Yale, helped form the group when he was still an undergrad at the prestigious university back in 1985. It was there where LaMarr started forming his style of improve comedy that would lead to the next stage in his career.
The Mad TV Star Fine-Tuned His Craft At The Groundlings Theatre And School
After graduating from Yale University, Phil LaMarr fine-tuned his comedy and acting chops at The Groundings Theatre & School where he served as both a performer and instructor in the early 1990s. According to Groundlings, LaMarr worked alongside the likes of Jennifer Coolidge, Kathy Griffin, and even Will Ferrell before each comedian became superstars of the comedy world. Following his tenure at Groundlings, LaMarr would go on to become one of the original cast members of the Fox sketch comedy series Mad TV in 1995, where he would remain as a performer and writer until 2000.
Phil LaMarr Had Quite A Strange Experience On The Set Of Pulp Fiction
By the time Phil LaMarr was brought in to film his scenes in Quentin Tarantino's Pulp Fiction, the cast and crew had been working together for a couple months already and the young actor couldn't help but feel a sense of uneasiness when talking with everyone on set. As he explained in the YouTube series I Was There, LaMarr had quite a strange experience when filming his brief but iconic performance:
By the time Phil LaMarr got there to shoot the scenes in which Marvin is still alive and his head isn't plastered on the back window of the car, the scenes in which Jimmy, Jules, and Vincent remove the corpse from the car had already been filmed, making things pretty strange for the crew when they saw the real person later on.
Phil LaMarr Channeled His Failed Cool Runnings Audition To Liven His Futurama Character Hermes
Hermes Conrad, the Jamaican bureaucrat and accountant at the Planet Express in Futurama didn't initially have as much personality as the character we saw in the final product, and we have series creator Matt Groening and Phil LaMarr to thank for that. When the original version of the character wasn't hitting the notes Groening was aiming for, he approached LaMarr to see if he could make him Jamaican. Luckily for everyone involved, LaMarr had an accent that he used when auditioning for Cool Runnings several years earlier, as he explained to Vanity Fair:
By giving Hermes an accent, Phil LaMarr believes it gave him and the writers more to work with in terms of the characterization and depth of the jokes. And to this day, LaMarr credits Matt Groening's suggestion with boosting his voice acting career.
Voicing Green Lantern In The Justice League Cartoon Series Was A Powerful Moment For The Voice Actor
Another one of Phil LaMarr's most beloved roles is that of John Stewart, aka The Green Lantern in the Justice League and Justice League Unlimited animated series. Being cast in the role was a powerful moment for LaMarr because he had grown up a big comic book fan, and he was able to draw inspiration from his own father to flesh out the character, as he told Vanity Fair:
Phil LaMarr was featured heavily on the two shows from 2001 to 2006, during which time he lent his voice acting talent to perhaps the biggest cult classic on Cartoon Network.
Phil LaMarr Took Inspiration From One Of His Improv Groups To Come Up With His Samurai Jack Voice
The animated series Samurai Jack is one of the most well-loved and groundbreaking cartoons to be broadcast on Cartoon Network, and a lot of that is due to Phil LaMarr's subdued yet engaging vocal performance as the show's titular character. Coming up with the proper voice for Japanese prince sent eons into the future to a nearly-destroyed Earth was no easy task, but as LaMarr told Vanity Fair, he took inspiration from one of his old improv groups:
The voice actor explained that thinking about his old improv buddies helped him better formulate an accent that would help Samurai Jack honor his roots and the fact that he's coming from ancient Japan.
Phil LaMarr Made His Broadway Debut As Cowboy Curtis in The Pee-Wee Herman Show
When Phil LaMarr took on the role of Cowboy Curtis in the 2010 production of The Pee-Wee Herman Show in Los Angeles and New York, it marked the first time the veteran actor had performed on Broadway. The limited engagement gave LaMarr the chance to finally perform on one of the world's biggest stages. Sitting down with Theater Mania in 2010, LaMarr had this to say about the experience:
The Broadway production of The Pee-Wee Herman Show was even filmed for an HBO special of the same name, so you can add that to the insanely long list of Phil LaMarr's projects.
Those are just a few of the highlights of Phil LaMarr's impressive career in show business. If you want to see all of LaMarr's many appearances, check out his IMDb page and see for yourself, I cannot recommend it enough. It's staggering to say the very least.
Your Daily Blend of Entertainment News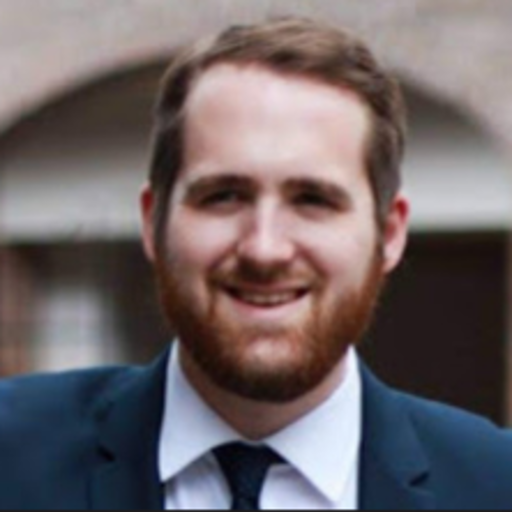 Philip grew up in Louisiana (not New Orleans) before moving to St. Louis after graduating from Louisiana State University-Shreveport. When he's not writing about movies or television, Philip can be found being chased by his three kids, telling his dogs to stop barking at the mailman, or yelling about professional wrestling to his wife. If the stars properly align, he will talk about For Love Of The Game being the best baseball movie of all time.