10 Shows You Should Stream If You Like Seth MacFarlane's The Orville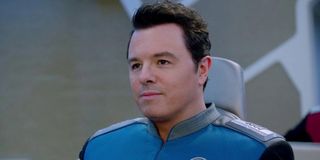 If you enjoy the lowbrow satirical style of Seth MacFarlane and the intergalactic adventures of Star Trek, you probably would enjoy, or have enjoyed, The Orville. The Family Guy creator's first live action scripted series about an exploratory spaceship creep headed by the bumbling Capt. Steve Mercer (MacFarlane) and his second-in-command, and ex-wife, Commander Kelly Grayson (Adrienne Palicki) was recently picked up for a third season by Hulu after originally airing on Fox.
The Orville has received much praise as a smoothly executed crossbreed of science fiction with comedy, incorporating an earnest space opera aesthetic with an even application of a classic sitcom tone. It seems that there are not enough TV shows available that can achieve such a balancing act, unless you know where to look.
TV shows that blend comedy with sci-fi, as well as crime and even horror, are not as rare as you may think, and the best ones are available to stream on all of your favorite services. As you wait for The Orville to return, try these 10 other genre juxtapositions that are just one click away.
Ash Vs Evil Dead (Netflix)
Sam Raimi's Evil Dead trilogy is a bit of a mixed bag of genres, starting off as "the ultimate experience in grueling terror" before growing aggressively cheesier and funnier with each forthcoming installment. In my opinion, the franchise's most perfectly executed marriage of horror with slapstick came with this series that continues the adventures of reluctant "deadite" fighter Ashley J. Williams.
Bruce Campbell reprises his most famous role as the quippy, chainsaw-hand-bearing man-child Ash, now in his 50s, who teams up with his younger S-Mart employees Pablo (Ray Santiago) and Kelly (Dana DeLorenzo) to finally put a stop to the forces of darkness, who are after him with a vengeance this time. Campbell announced his retirement of the character after Ash vs Evil Dead was cancelled in 2018, but at least he went with a bang on this cartoonishly gory, relentlessly fun, and thoroughly hilarious series that no horror fan will be able to resist. Stream it on Netflix here.
Brooklyn Nine-Nine (Hulu)
Clearly, we want the most competent and skilled people available patrolling our streets and bringing crime's worst offenders to justice. But, there is just no fun in watching cops on TV who are good at their job.
Thankfully we have Brooklyn Nine-Nine, a workplace comedy disguised as a crime procedural starring Golden Globe-winning Saturday Night Live vet Andy Samberg as Jake Peralta, a childish detective who butts heads with the uptight Capt. Ray Holt (Homicide: Life on the Streets vet Andre Braugher). The hilarious ensemble cast and cleverly goofy send-ups of crime show cliches has earned this long-running sitcom much love from critics and audiences alike. Stream it on Hulu here.
Eureka (Amazon Prime)
Syfy, when it was still called the Sci-Fi Channel, must have wanted to cash in the success of dramedies centered around a small community of shady characters in the vein of Desperate Housewives, without sacrificing their science-fiction edge. I would say that they just about nailed it with this unique series that lasted five seasons.
U.S. Marshall Jack Carter (Craig Ferguson) finds himself intelligently outnumbered when he is reinstated as the sheriff of Eureka: a rural town fully inhabited by the world's most brilliant minds, whose revolutionary experiments and inventions often lead to trouble. Even when the disaster-of-the-week plot element might get a little silly at times, Eureka's lighthearted comedic overtones, strong ensemble cast, and character-driven, over-arching storylines will keep you invested in this show that makes you wish you paid more attention in science class. Stream it on Amazon Prime here.
Futurama (Hulu)
Remember Demolition Man, the utopian action comedy in which Sylvester Stallone is brought out of cryogenic hibernation in 2032 to stop a malicious Wesley Snipes? Well, what if, instead of a hard-nosed, incriminated cop thawed out for a purpose, it was an aimless 20th-century pizza boy frozen by accident and thawed out after millennium to overwhelming effect?
Such is the case for Phillip J. Fry (Billy West), the hero of Futurama, who slowly learns to adapt to the year 3000 after joining an eclectic ensemble of space travelers as an employee of the futuristic delivery service, Planet Express. The Simpsons creator Matt Groening brings his signature style of pop culture riffing (with help of some reanimated celebrity heads to keep things relevant) to this beloved animated that aired on Fox for four seasons before Comedy Central picked it up for three more after a seven year hiatus. Stream it on Hulu here.
Future Man (Hulu)
Seth Rogen and Evan Goldberg proved they had a knack for genre fusing with the hilarious apocalypse epic This Is The End and bringing a unique comedic flavor to their TV series update of the irreverent comic book Preacher. However, as producers and frequent directors of the Hulu original series Future Man, they really let their freak flag fly.
This bizarre sci-fi/comedy hybrid has no shame in directly addressing its similarities to flicks like Back to the Future in the pilot, in which young janitor Josh Futterman (Josh Hutcherson) is recruited by time travelers to save humanity. In fact, the concept of Season 2 heavily pays tribute to Back to the Future Part II, but with a Mad Max aesthetic. When it is not indulging in poking fun at pop culture, Future Man makes an inventive mockery of the future, introducing dark premonitions that redefine cringe-worthy comedy. Stream it on Hulu here.
Mystery Science Theater 3000 (Netflix)
This cult favorite series about an average man and his goofy robot friends held hostage on the "Satellite of Love" by a mad scientist looks like a straight-forward space opera parody similar to The Orville. That is merely the framing device, used as a cleverly elaborate excuse to talk shit on some of the worst movies ever made.
Mystery Science Theater 3000 is more of a parody within a parody, with each episode seeing its main characters take hilarious potshots at the aggressively mediocre B-movie of the week they are forced to watch. The show has gone through various distributors since 1988, spawned a theatrical movie in 1996, and saw a short-lived revival on Netflix in 2017, never once sacrificing its enduring gimmick of poking fun at crap cinema. Stream it on Netflix here.
One Punch Man (Netflix, Hulu)
Superhero fiction is at its most engaging when the story focuses on the hero's more vulnerable qualities and most challenging feats. This series succeeds in the supposedly impossible task of making the adventures of a costumed vigilante whose crime fighting responsibilities are hilariously devoid of any challenge addictively entertaining.
Based on the manga by Yusuke Murata, the titular hero of One Punch Man gets his name from his ability to defeat any enemy in just a single attack, a blessing that also curses the ultra-powerful twenty-something with utter boredom, rendering the superhero lifestyle pointless i his eyes. This is a unique breed of Japanese anime that, itself, is a satire of common anime tropes by turning existential crisis into comedy gold in the most inventive way. Stream it on Netflix here or Hulu here.
Red Dwarf (Britbox)
The Orville owes a lot to this British cult classic that arguably paved the way for the rise of the science-fiction sitcom. In fact, Red Dwarf is so beloved that fan demand has allowed it to last more than 30 years, despite numerous cancellations.
Set three million years in the future, this roommate sitcom disguised as a charmingly cheap B-movie follows David Lister (Craig Charles), the last remaining human being alive, stranded in the vast stretches of deep space on the titular mining ship with a group of odd creatures he calls friends. Despite its cult status, Red Dwarf is relatively difficult to find online, but luckily, it is available to stream on Britbox, which can be subscribed to through Amazon Prime. Stream it on Britbox here.
Rick And Morty (Hulu)
When thinking of science fiction series with the most dominance over popular culture, titles such as Doctor Who, Star Trek, or Black Mirror often come to mind. The last type of show that anyone would have expected to earn a spot among those classics is an animated Adult Swim series that crudely pokes fun at such series, yet here we are.
Co-created by Community maestro Dan Harmon and Justin Roiland, also the voice of the titular heroes, Rick and Morty chronicles the frequently dark, yet brilliantly satirical, dimension-hopping adventures of a grandfather-grandson duo who bare a subtle resemblance to Doc Brown and Marty McFly. It is rare for a comedy series to claim its most absurdly bizarre, low-brow episode concepts as the source of its most talked-about strokes of genius, which is why the devout worship of this hit continues to prosper four seasons in. Stream it on Hulu here.
3rd Rock From The Sun (Amazon Prime, Vudu, Crackle)
Extraterrestrials are traditionally speculated to intellectually surpass human beings. This Emmy-winning sitcom that lasted six seasons hilariously suggests the contrary.
A quartet of aliens (John Lithgow, Kristen Johnson, French Stewart, and a young Joseph Gordon-Levitt) assume human form to pose as a family as part of a mission to study life on Earth, a topic that proves to be far more challenging to understand than they may have anticipated. Lithgow and Kristen Johnson both received Emmys for their gloriously over-the-top performances in 3rd Rock from the Sun, a show that humanizes otherworldly creatures more bizarrely than any comedy before. Stream it on Amazon Prime here, on Vudu here, or on Crackle here.
The Orville may be one of the best hybrids of comedy with a deeply opposing genre today, but it is merely one of many that make such a jarring juxtaposition of genres feel so pleasantly natural. Be sure to keep an eye out for more examples of this topic and more streaming recommendations here at CinemaBlend.
Your Daily Blend of Entertainment News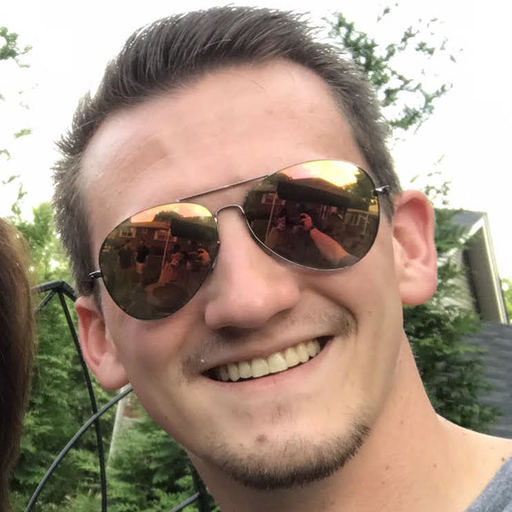 Jason has been writing since he was able to pick up a washable marker, with which he wrote his debut illustrated children's story, later transitioning to a short-lived comic book series and (very) amateur filmmaking before finally settling on pursuing a career in writing about movies in lieu of making them. Look for his name in almost any article about Batman.