The Powerpuff Girls: 9 Questions We Have About The CW's Live-Action Series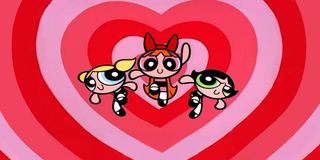 In what may be the most bizarre television news of 2020, The Powerpuff Girls are coming to live-action. The adventures of Blossom, Bubbles, and Buttercup are being developed for a live-action project at The CW, and should it go to series, it will show the girls who protected Townsville in their youth back as 20-somethings with some regret.
That regret, according to what we know about the project from Variety, is that these girls sacrificed their childhood to crimefighting. Now that they're grown, the girls will decide whether or not they'll come back together to protect the world once again. It sounds like an interesting premise for a series that could be good, but I have a lot of questions about this potential series before I get fully on board with this idea.
Which Version Of The Show Will Serve As The Source Material?
Not everyone may know this, but there are two versions of The Powerpuff Girls. The original cartoon ran from 1998 to 2005 but was rebooted in 2016. Both have some of the same material and close to the same episode count, but there are some notable differences. Characters like Miss Bellum are not in the reboot, and the reboot introduced the Girls' fourth sister Bliss. These key differences will make it a challenge to use both shows as a combined canon, and at this time I can't say which one I think The CW would use.
Is This Going To Be A Serious Series Or A Comedy?
The Powerpuff Girls is a superhero series, but it was also a show for children. While the show had its spooky villains, the bad guys and circumstances the girls went up against were often comical and ridiculously over the top. Some of their greatest foes were a monkey with a giant brain, a bratty rich girl, and a hillbilly fuzz creature. I know The CW has worked some magic turning Riverdale into a dark teenage murder drama; is that the plan for this series?
Has The Mayor Of Townsville Passed On?
The Mayor of Townsville was one of my favorite characters in The Powerpuff Girls, but now I realize that if this series is set to take place with Blossom, Bubbles, and Buttercup in their twenties, he may no longer be the mayor. Not only that, but there's also a good chance that The Mayor died in the 20 years since the girls have gone on with their lives! It's a shame really because I would've loved to see someone bring that character to life and his obsession with pickles. Perhaps there's some chance this version will re-introduce him or find a way to bring him in?
Are We Going To Learn About The Powerpuff Girls' Sex Lives?
The CW is far from the raunchiest network on television, but when it comes to shows where superheroes are adults and living their lives, sex is definitely on the table. For me personally, it's kind of an uncomfortable thing to imagine because the Powerpuff Girls that most audiences know were in kindergarten. To see them openly talking about adult stuff such as this would be jarring, and one of the main reasons I could see people being a bit weirded out by it.
Are The Girls More Or Less Powerful As Adults?
The Powerpuff Girls were jam-packed with powers, and really, the only thing that made them weak was their inherent lack of experience and gullibility. If these girls were saving the city as a team in their younger years, imagine how much more powerful they'd be with 15 years of experience! I guess there's a chance Professor Utonium's formula isn't quite as potent these days, but this could be a series with Superman-level heroes in it!
Will The Series Cover The Girls' Teen Years?
As cool as it would be to see the Powerpuff Girls all grown up, the premise of this in-development series leaves a huge gap in the girls' lives. Jumping from kindergarten to college-age, maybe even post-college-age, leaves a lot of blanks. There will be a burden to fill that gap with new stories, updates on characters, and other things. Otherwise, for fans of the animated series, it'll feel like these kids went from kindergarten to full-fledged adults overnight, and that will be weird.
What Has Professor Utonium Been Working On?
If the Powerpuff Girls regret wasting their youth on being superheroes, I'm wondering what happened to Townsville in the years following. Did Professor Utonium have to make new creations if his daughters decided to move on from being superheroes, or did he move on to helping the world in other ways? I would imagine the professor wouldn't just straight up retire from science, and can only imagine what stuff he'd create for the world in 15 years. Maybe the girls even have some little sisters?
Are The Powerpuff Girls Super Famous As Adults?
I don't care where you're from--if there are five-year-old girls with superpowers in the world, you're going to know their names. I have to wonder how that level of celebrity has affected the girls in their everyday lives, especially considering they made no attempts to conceal their identities as children. Perhaps that will be a part of the new series, and the girls will go under different names as adults to conceal their identities. Assuming they don't all still dress in their signature colors and fly around everywhere, that shouldn't be too hard right?
Will The Powerpuff Girls Cross Over With Other CW Shows?
If you've watched The CW in the past five or six years, you'd know that crossovers are not a rare thing. The Arrowverse has done many, and there was even a time not so long ago when Legends of Tomorrow did a semi-crossover with Supernatural. The brand synergy is real on this network, and with Greg Berlanti as an executive producer, I don't think it's crazy to assume there will be talks of crossovers with The Powerpuff Girls. My personal hope would be for a Riverdale crossover, if only because I know there were rumors of a Supergirl crossover with it way back when. Let's make this happen, CW.
The Powerpuff Girls live-action project is in development at The CW. Continue to stick with CinemaBlend for all the latest happening in television and movie news.
Mick likes good television, but also reality television. He grew up on Star Wars, DC, Marvel, and pro wrestling and loves to discuss and dissect most of it. He's been writing online for over a decade and never dreamed he'd be in the position he is today.
Your Daily Blend of Entertainment News
Thank you for signing up to CinemaBlend. You will receive a verification email shortly.
There was a problem. Please refresh the page and try again.