One Of Amazon's World's Toughest Race: Eco-Challenge Teams Say They Will Absolutely Be Back For 'Redemption' In Season 2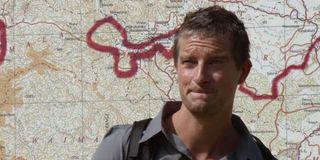 Spoilers for Amazon's Eco Challenge can be found all throughout this article. We're seriously about to get into what happened on the race course, so if you haven't finished yet, we do suggest coming back later.
If you haven't watched World's Toughest Race: Eco Challenge on Amazon Prime yet, I suggest getting on that immediately. It's like if you mixed early seasons of Survivor and Amazing Race with even more badass personal stories and then put all of that stuff in some of the most beautiful landscapes in the world in Fiji. It also features some teams brutally battered by the major multi-day challenges, including one team which is definitely still pumped to make a comeback in Season 2.
As noted prior, I'm about to drop some major spoilers. Team Onyx had a really tough race to run. It was one of the teams that dealt with a peanut butter mud during the biking course, and in addition the team had an issue with one of its bilibilis during the early water leg and more. They still made it through a good chunk of Mark Burnett's World's Toughest Race before an accident led them to finally quit partially through the biking portion after Team Onyx Captain Clifton Lyles had an accident that led to a concussion.
Now, Team Onyx Captain Clifton Lyles has spoken to TMZ about his team coming back for another round in Amazon's second season race, which will be held in Patagonia. He's calling Round 2 "redemption" and explaining a little bit about what people saw and didn't see during World's Toughest Race: Eco Challenge Fiji.
Clifton Lyles also mentioned some things that didn't make the show, including just how long it took to fix their bilibili and a separate penalty on the race course that wasn't shown but that ultimately set them back in Fiji. But watch out, because they are coming back and sound like they hope to be stronger than ever when World's Toughest Race moves to Patagonia next year. Lyles says he thinks Team Onyx will really be able to run their race the next time through.
Team Onyx was notable both for being the only American adventure team fully comprised of Black members and also for being LGBTQ allies. One of the major goals of joining World's Toughest Race: Eco Challenge Fiji was for them to help expand on the idea that Black Americans can accomplish great things in outdoor races and should continue to get involved in the sport. They may not have completed the course the first time through, but it's good to hear that they will be back for more.
Team Onyx may not be the only team looking for redemption during the next go, either. Other American teams in particular suffered big setbacks during the race. Team Bend Racing, in particular, was an expected favorite for the leaderboard, but early on suffered setbacks they just never recovered from, though they did finish the race. Other teams quit due to conditions, age, wear and tear, and in one case, a gnarly infection that had been festering for a while. We'll have to wait and see who makes a return in Patagonia and who doesn't.
Either way I can't wait and I think it's just great news that the Bear Grylls-led production is going to create another round. World's Toughest Race: Eco-Challenge Season 2 is expected to film sometime in 2021 in Patagonia for an undetermined release date at this point. For now, take a look at some of the stuff coming to Prime in September.
Amazing Race & Top Chef superfan with a pinch of Disney fairy dust thrown in. If you've created a rom-com I've probably watched it.
Your Daily Blend of Entertainment News
Thank you for signing up to CinemaBlend. You will receive a verification email shortly.
There was a problem. Please refresh the page and try again.