10 Great Movies Coming To Amazon Prime In September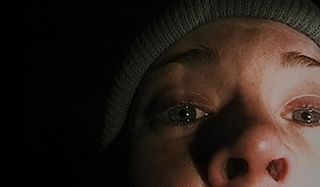 Every month, the major streaming content providers engage in a natural cycle of renewal. For every title that's removed from their extensive library of offerings, another few take its place. With September quickly approaching, Amazon has announced their slate of films that will be popping up in the Amazon Prime streaming queue throughout various points in the next few weeks – and we have 10 of the best viewing options you'll have to choose from. So keep your eyes peeled, as the following films are going to drop at some point in the month ahead.
The Blair Witch Project
Before viral marketing became one of the leading tactics to market a film, The Blair Witch Project scared the hell out of audiences by convincing most of them that the film was about a real missing person's case. Even after the mystery was revealed to be nothing but a really good fake, audiences still flocked to see three friends in search of supernatural forces to be harassed by. Found footage, paranormal investigation, and viral marketing - all three were inspired by the stratospheric success of this one film, and while it's become a bit played out in the last few years, Blair Witch still holds up to this day.
Hannah and Her Sisters
With a new film and anAmazon (opens in new tab) series coming down the road, it's a good time to revisit some of Woody Allen's work in preparation for the future. This probably explains why Hannah And Her Sisters is landing on Amazon Prime, though it doesn't hurt that this film is also one of his most successful dramedies – landing three Oscars for Best Original Screenplay, Best Supporting Actor (Michael Caine) and Best Supporting Actress (Dianne Wiest.) Two years, three Thanksgivings, and plenty of romantic entanglement go into this feast of human emotion and existential humor.
Dear White People
It's no secret we're in socially tense times these days, and while racism isn't something we can just laugh off - it is a subject we can look at with an analytical, yet comedic eye. Justin Simien not only has crafted a biting comedy dealing with racism on a college campus, he also did it with an overwhelmingly successful crowdfunding campaign. Dear White People isn't just a funny movie, it's the type of movie we should be using to start honest conversations and start solving problems.
Stuart Little
Rarely do children's films ever cross the border from cute into actually poignant, but Stuart Little does just that – and in spades! With a hell of an ensemble cast, led by Michael J. Fox's performance as the voice of the titular mouse, this is actually a movie you can watch with your kids – or even on your own time, should they not be available. With an abundance of heart, humor, and adventure, this makes for good viewing if you're a fan of this year's Paddington.
Killer Klowns From Outer Space
Admit it: you used to watch this one all the time on HBO as a kid - and if you haven't then you've heard about it second hand from friends and family that did. With Halloween bearing down on us, it's never too early to celebrate with an 80's horror classic and Killer Klowns From Outer Space is one of the better ones out there. If alien clowns turning people into a sort of turkey leg/cotton candy hybrid for food is your thing, then you have no excuse to miss out.
I Am Big Bird: The Caroll Spinney Story
Caroll Spinney is one of those performers that you've been entertained by on countless occasions, but you wouldn't be blamed for not recognizing him on the street. Yet every day, countless children are learning their ABCs and other life lessons from his performances as both Big Bird and Oscar The Grouch on Sesame Street. You know his work, now it's time to get to know the man behind the wings, and now that I Am Big Bird: The Caroll Spinney Story is arriving on Amazon Prime, you have the perfect opportunity.
Little Giants
While Little Giants never had the following of other 90s youth sports classics like The Mighty Ducks or The Sandlot, it does have Rick Moranis and Ed O'Neill squaring off as dueling brothers who plan to settle who's the bigger man through pee-wee football. It's a family gridiron feud as the underdogs known as the Little Giants take on the team that obviously has all the right moves. If you've mentioned this film in conversation with your friends, only to see them look confused at the title, now's the time to set your pals straight.
Serendipity
This one is really more of a Christmas movie, and not necessarily fully appropriate for September, but still, a charming John Cusack and an adorable Kate Beckensale are never out of season, as the two meet by happy chance and are torn apart just as quickly. Fast forward a few years, and both of them are engaged, yet still hung up on each other. With Eugene Levy and Jeremy Piven stealing some scenes as rather engaging background characters, and a generally likeable nature, Serendipity is a good "date night at home" movie. An accompanying frozen hot chocolate is optional, but definitely encouraged.
Hannibal Rising
As far as the Hannibal Lecter sequels go, Hannibal Rising is one of the better entries in the canon. Covering the younger years of everyone's favorite sociopathic psychiatrist, the film is a little-viewed gem that actually manages to rank up there with Silence Of The Lambs and Red Dragon in the canon of Lecter's life story. Bonus points go to this entry though, as it's the only one to have its screenplay written by Thomas Harris, the creator of series and author of the original books.
The Crucible (1996)
The Crucible is one of those plays that you were assigned to read in high school, and more than likely don't remember. If you do remember it, though, you're probably a huge fan of Arthur Miller's tense examination of the Salem Witch Trials, and are already primed to see a film adaptation. However, this isn't just any adaptation, as it has Winona Ryder playing the scheming Abigail Williams and Academy Award winner Daniel Day Lewis as her lover, John Proctor. It's okay… we just added it to our queue too.
CinemaBlend's James Bond (expert). Also versed in Large Scale Aggressors, time travel, and Guillermo del Toro. He fights for The User.
Your Daily Blend of Entertainment News
Thank you for signing up to CinemaBlend. You will receive a verification email shortly.
There was a problem. Please refresh the page and try again.