Man vs. Wild's Bear Grylls Returning To Television In Get Out Alive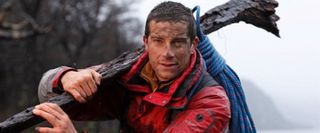 Bear Grylls' time off the air will be very short. Although he's no longer headlining Discovery's Man vs. Wild, the born adventurer has found another project. This time he'll be making other people go through the rigors of surviving in the wild in a new reality competitions series for NBC.
Deadline says NBC has ordered eight episodes of Get Out Alive, which doesn't sound like something I will be signing up for anytime soon. The details of the series are pretty sketchy at the moment, but it's described as an extreme adventure competition wherein teams will be pitted against each other, likely to attempt to survive situations you have to be somewhat insane to put yourself into on purpose. Grylls touts the show as being about empowerment, with some agony along the way, of course.
Man vs. Wild ran from 2006 through this past spring, when contract disputes between Grylls and Discovery put an end to the show. Word at the time was that he had refused to work on some other projects that were required under his contract with Discovery. The British-born survivalist has been through a whole lot worse than a clash with a TV network and landed on his feet, and it didn't take him very long to go from the cancellation of Man vs. Wild in March to the announcement of the new series. Get Out Alive is expected to premiere on NBC in the summer of 2013.
Your Daily Blend of Entertainment News