Batwoman Casts Gotham Actor As Major Comic Villain For Season 2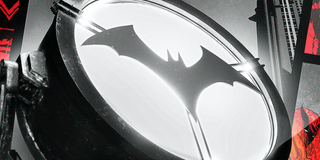 The cast for Batwoman Season 2 just keeps getting bigger and better. Last month, it was announced that the Arrowverse series was adding Shivani Ghai as the mysterious Safiyah Sohail, Leah Gibson as an assassin named The Whisper, and Nathan Owens as Ocean. Now, Batwoman Season 2 is bringing in a Gotham actor in the role of a major (and very familiar) comics villain.
Gotham vet Alex Morf is returning to the streets of Gotham City to stir up some more trouble, as the actor has been cast to play the villainous Victor Zsasz in Batwoman Season 2. Per EW, this take on Zsasz is described as a charming assassin who carves a point into his skin for every kill that he makes. Zsasz will also have a frenetic vibe to his personality and anybody who is familiar with the disturbing comic villain knows he takes his murders very seriously.
That said, Victor Zsasz will certainly be a great addition to Gotham City's growing villain repertoire. In Season 1, we had Alice, Mouse, Jonathan Cartwright, and Tommy Elliot, a.k.a. Hush, among others. Alex Morf's casting marks the fourth time Zsasz will be portrayed in live-action. More recently, Chris Messina played Zsasz in Birds of Prey, but the character has appeared in Gotham and Batman Begins as well, with Barry great Anthony Carrigan being pretty perfect in the role for the former.
Further details about the character's next TV iteration are scarce for the time being, and it's unclear how many episodes the actor will be in. However, considering that Victor Zsasz is an assassin, my best guess is that he may have strong connections to Safiyah Sohail.
In Season 1, Safiyah was mentioned quite a bit by Alice and Julia Pennyworth. The villain hired Rifle to kill Batwoman and also went after Alice's Wonderland Gang, so it's clear that she is not to be messed with by anyone on either side of the moral spectrum. I'm sure that if the villainess were to join forces with Zsasz, Batwoman and her team would be facing their biggest challenge yet.
On Gotham, Alex Morf played Sykes, the leader of the Soothsayers gang who kidnapped children. The villain played a decent-sized role in the No Man's Land storyline in Season 5, though he was not long for the world of Gotham City. After appearing in two episodes, Sykes was killed off by the villain Jeremiah Valesca. (If only Batwoman could bring Cameron Monaghan over as well.) Morf has also appeared in episodes of Mr. Robot, Daredevil, Mindhunter, Blindspot and the NBC medical drama New Amsterdam.
Following months of pandemic-related delays and the departure of Ruby Rose as Kate Kane, Batwoman finally restarted production last month. However, Season 2 is currently facing another round of production delays due to a hold up with COVID-19 testing. Luckily, it isn't because anyone tested positive with COVID, which has happened with other productions.
Batwoman Season 2 is still scheduled to premiere on The CW in January 2021. For more on what to watch in the meantime, be sure to check out our 2020 fall TV premiere guide.
Your Daily Blend of Entertainment News
Your Daily Blend of Entertainment News
Thank you for signing up to CinemaBlend. You will receive a verification email shortly.
There was a problem. Please refresh the page and try again.