Tahirah Sharif: 7 Things To Know About The Haunting Of Bly Manor Actress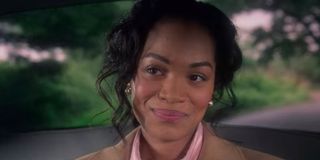 Spoiler alert: Proceed with caution if you haven't seen The Haunting of Bly Manor yet.
To the surprise of absolutely no one, Mike Flanagan's new Netflix series The Haunting of Bly Manor (the follow-up to The Haunting of Hill House in the filmmaker's The Haunting anthology series) is one of the most popular Netflix shows currently streaming. One aspect, or character, really, that IS shocking viewers is Rebecca Jessel, the ghost of an ill-fated au pair who inhabits the large manor and is portrayed by Tahirah Sharif.
And while the audience falls in love with the character, many might be wondering — who is Tahirah Sharif? Well, you're in the right place if you fall into that camp. Here are seven things to know about the Haunting of Bly Manor actress.
Tahirah Sharif Got One Of Her First Big Breaks On The Long-Running BBC Medical Drama Casualty
Long before Tahirah Sharif was playing a ghost trapped in a house and trapped in love with a living man, she was cutting her teeth on various television programs in her native England, including the long-running BBC series Casualty. The emergency medical drama has been on the air since September 1986 and served as a launching pad for many of today's top actors and actresses from the United Kingdom, including Kate Winslet, Orlando Bloom, Tom Hiddleston, and Tahirah Sharif, who portrayed Ella Ashford between May 2013 and May 2014.
During her brief run on the show, the character of Ella Ashford was presented as a 16-year-old with a history of run-ins with law enforcement and the staff at the show's primary emergency department after being involved in an accident with a drunk driver. Problems with drug abuse and petty theft (and sometimes a combination of the two) keep Ella, and Tahirah Sharif at the center of action for a stretch before she was finally arrested and her reckless days are brought to an end.
You May Recognize Tahirah Sharif From A Christmas Prince
Tahirah Sharif is no newcomer when it comes to Netflix productions. In fact, you probably recognize her as Melissa in all three of the holiday-themed movies, A Christmas Prince, in which she appears as the best friend of Amber Moore (Rose McIver), the reporter looking for a story who ends up finding love with Prince Bevan Richard (Ben Lamb) in the 2017 surprise hit. And while Melissa didn't have much to do in the first two movies, Sharif was given time to shine in 2019's A Christmas Prince: The Royal Baby.
In the third installment in the series, Tahirah Sharif's character catches the eye of Simon Duxbury (Theo Devaney) the cousin of the now-King Richard Bevan Charlton, who ends up proposing to her just as an important treaty is to be signed before a deadline at midnight on December 25. Despite not getting as much time to shine as she does in The Haunting of Bly Manor, Sharif's performances seemed to have opened some doors for the young English actress.
In Addition To Film And TV, Sharif Has Appeared In Multiple Stage Productions
Throughout her career, Tahirah Sharif has appeared in various films (both feature-length and short) and television series on both sides of the Atlantic Ocean, but the Bly Manor star has also took the stage of several occasions for seven different productions dating back to 2012. Her most recent appearance, the 2018 play Orange Polar Bear, was held in Birmingham, England through a partnership between the National Theatre Company Korea and Birmingham Rep. Sharif has also appeared in productions of Crawling in the Dark, Arabian Nights, and Moon on a Rainbow Shawl, to name a few.
Tahirah Sharif Wasn't Familiar With The Bly Manor Source Material But That Helped Her Flesh Out Her Character
For those who don't know, The Haunting of Bly Manor is based on Henry James' 1898 novella The Turn of the Screw, but don't feel too bad about not knowing because Tahirah Sharif wasn't familiar with the source material when she auditioned for the role of Rebecca Jessel. During an interview with Digital Spy, Sharif revealed that after she was cast, she had a meeting with series creator Mike Flanagan where she told him she hadn't read the book. As she would find out, however, Rebecca wasn't a major part of the novella, which helped her out tremendously:
As Tahirah Sharif began to read over the scripts and familiarize herself with the character, she was able to add her own touches to help bring Rebecca Jessel to life.
To Better Prepare For The Role Of Rebecca Jessel, Sharif Worked With Oliver Jackson-Cohen
And while Tahriah Sharif had a great time working and helping develop Rebecca Jessel's character in The Haunting of Bly Manor, she did turn to one of the returning stars from The Haunting of Hill House for help with making the character seem more authentic and realistic, or at least as realistic as a ghost could be. During an interview with Elite Daily, Sharif had this to say about working with Oliver Jackson-Cohen:
The English actress went on to say that her co-star helped her tap into the nuances of the role to help create a three-dimensional character with their own desires and motivations, which hopefully translates in the performance.
The Bly Manor Star Feels More Connected To Rebecca Following The COVID-19
Production on The Haunting of Bly Manor wrapped just weeks before sets around the world were shut down because of the COVID-19 pandemic, but Tahirah Sharif feels closer to her character because of what she experienced in the early days of the global health crisis, specifically living in lockdown. During an interview with Town & Country, the Netflix star explained:
One thing that was different for Rebecca Jessel than Tahirah Sharif was the fact that the Bly Manor character had a massive estate to roam, as the actress joked at the end of the interview.
The English Actress Took Part In Peaceful Protests Following The Murder Of George Floyd
There has been so much that has happened in 2020, but one of the biggest and saddest moments was the May 25, 2020 murder of George Floyd, which reigned protests (both peaceful and destructive) in days, weeks, and even months following the incident in Minneapolis, Minnesota. The anger and pain weren't isolated to the United States as people around the world spoke out against police violence and the discrimination of the black people in all nations. Tahirah Sharif was among them when she participated in protests in front of the U.S. Embassy in London in June 2020, as an Instagram post showed:
In the post, which went out to her more than 42,000 followers, Tahirah Sharif used her platform to help spread awareness for injustices being carried around the world before making a plea for change to a system that is no longer working for certain members of the population.
Those are just a few things to know about Tahirah Sharif, who will hopefully one day become another household name thanks to her brilliant acting ability and undeniable charm. If you want to know more about Rebecca Jessel or the other ghosts of The Haunting of Bly Manor, we've got you covered here at CinemaBlend.
Your Daily Blend of Entertainment News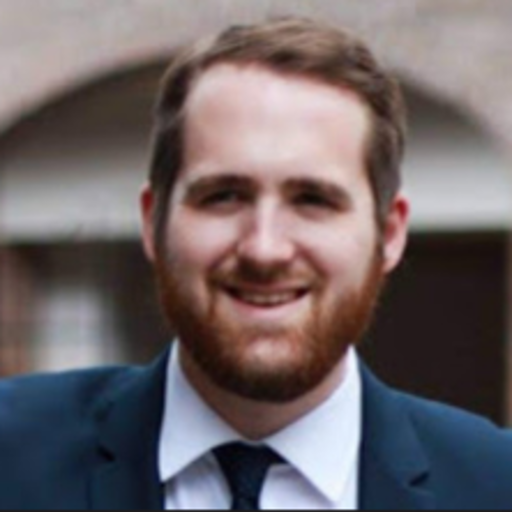 Philip grew up in Louisiana (not New Orleans) before moving to St. Louis after graduating from Louisiana State University-Shreveport. When he's not writing about movies or television, Philip can be found being chased by his three kids, telling his dogs to stop barking at the mailman, or yelling about professional wrestling to his wife. If the stars properly align, he will talk about For Love Of The Game being the best baseball movie of all time.