Cobra Kai: 6 Things To Remember Before Season 3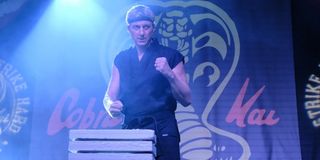 2021 is just around the corner, which means it won't be long before Cobra Kai fans get to binge a new season on Netflix. With over a year and a half since the end of Season 2, however, fans may have trouble keeping tabs on what all happened and what all we should be looking out for when Cobra Kai Season 3 premieres.
Season 2 was absolutely loaded with major reveals, with some pretty ground-breaking stuff happening in the finale. Here's a rundown of what fans should know before Cobra Kai Season 3 drops on Netflix on January 1, and hopefully, all of these stories will be revisited as the series celebrates its inaugural run on Netflix.
The High School Brawl Started Because Of Miguel And Samantha's Kiss
Miguel and Samantha spent most of Season 2 apart after his embrace of the Cobra Kai lifestyle drove her away. The two ended up finding love elsewhere, Samantha leaned on Robby and formed a bond, while Miguel found Tory. The two had their romantic moments with their new partners, but on the fateful evening of the party, the two reconvened and kissed.
Unfortunately, Tory saw the whole thing through a window. Her response at school was the boiling point that led to an all-out brawl between Cobra Kai and Miyagi-Do in their shared high school. Obviously, there are other tensions to blame, but I don't think it's at all inaccurate to pin a majority of it on teenage infidelity and hormones. Typically teens kissing when they have a romantic past is trouble, but man, these kids really got karma in spades for that mistake.
Miguel Was Severely Injured In The Brawl
During the massive brawl, Miguel and Robby had a huge battle, and as the star fighter of Cobra Kai, Miguel was in a position to end the battle. Instead, he showed restraint, and because of that, Robby kicked him in the chest and sent Miguel over the rail by accident. Accident or not, Miguel's injury from the fall was quite substantial, and Season 2 closed with him in the hospital in some pretty rough shape.
Now, from what we've seen in the Cobra Kai Season 3 trailer, it appears that Miguel will definitely wake up from that coma. Of course, one has to question what damage he sustained from such an injury, and if he can truly return to the type of fighter he was prior to the accident. Hell, it may be possible his fighting days are over after that. If someone kicked me over a ledge and I had to be hospitalized, I would certainly rethink my career in karate.
Amanda Told Daniel Miyagi-Do Is Done
Samantha ended up being treated in the hospital for cuts sustained from her fight with Tory, though nothing quite as serious as what happened to Miguel. Still, the fact that the incident even happened at all sent Daniel's wife Amanda over the edge, who informed him that his days of teaching kids karate at Miyagi-Do were done. It seemed like a fair response given how bad the situation got out of control, and obviously, Daniel wasn't in a position to push back.
Of course, It's hard to imagine Cobra Kai Season 3 where Daniel spends the whole season completely uninvolved with karate. He may not be the main hero of the series, but with karate being the large focal point of the show, it feels hard to believe even his wife can keep Daniel away from karate. It will be interesting to see what Amanda's reaction is if/when Daniel returns to karate, and how that could impact his storyline in Cobra Kai Season 3.
Robby Fled After Miguel's Injury
Robby may have wanted to punch a hole through Miguel in their fight at the high school, but I doubt his true intention was to injure him as badly as he did. Seeing the hurt on Samantha's face really drove the moment home, and Robby was nowhere to be seen after the incident went down. Given the seriousness of what happened, it would not at all be surprising if there were legal repercussions for the injury.
Cobra Kai Season 3 seems like it could be a rough start for Robbie, who already had a rough go of things. He's already conditioned to adults letting him down in life, so I can see it being difficult that he'd trust anyone beyond himself depending on how rough his situation gets after this. Hopefully, everyone will understand it was an accident of sorts and Robbie will be forgiven. I'm not too sure that's how things are going to play out though, even if Cobra Kai has a habit of teens getting in brawls and little coming from it.
Johnny Received A Friend Request From Ali Mills
Johnny Lawrence was down at the end of Season 2 and had somehow found a deeper hole than the one he started out in at the series' start. He launched his phone into the beach, and in the process missed out on the reveal that had many excited for Cobra Kai Season 3. Johnny got a notification from his Facebook, and it was that Ali Mills wanted to be his friend.
Now, let's be real, just because she requested to be his friend on Facebook doesn't mean that wedding bells are in the air for Johnny and Ali. Still, it's apparent Johnny still has some unresolved feelings for his high school sweetheart, and for fans, it creates an opportunity for Elisabeth Shue to join Cobra Kai Season 3 or another season going forward. Personally, I'd be curious to see how Ali sees her time with Johnny, or if she's more interested in how Daniel is doing these days.
Kreese Stole Cobra Kai Dojo From Johnny
While Johnny was dealing with a lot of personal stuff and trying to balance being a good guy, he made one terrible mistake. That mistake was letting John Kreese back into his life, which then led Kreese to not only turn his students against him but take ownership of the gym out from under him. It's crazy something like that could even happen, but I guess that's why you always make sure you're squared up with your seedy landlord.
Cobra Kai was the greatest thing Johnny had going for him, so it's hard to imagine what he will do in Season 3 without it. The most logical thing I'd imagine is he'll try and get the gym back, but how exactly will he do that?
Cobra Kai Season 3 is headed to Netflix in January of 2021. Continue to stick with CinemaBlend for more on the series, and for the latest news happening in television and movie news.
Your Daily Blend of Entertainment News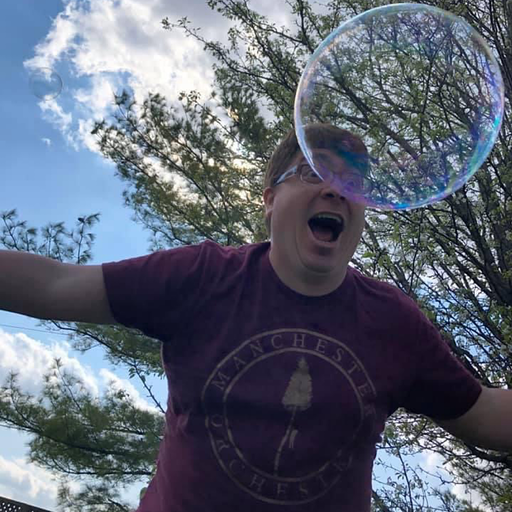 Mick contains multitudes and balances his time reporting on big happenings in the world of Star Trek, the WWE, reality television, and other sci-fi shows.