Cobra Kai Season 3 Trailer Reveals A Surprise Team-Up And Major Character Returns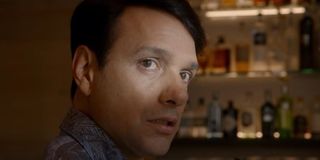 Cobra Kai fans have anxiously been waiting for new episodes since the show's second season wrapped up early last year. The season finale left a lot of major loose ends, and we need plenty of answers. Well, we've finally got a few of them, as the official, full Season 3 trailer has finally been revealed. The sweet new footage contains plenty of the badass, martial arts action that we've come to love, but it also teases a shocking new alliance and the reveals of some major returning characters from the world of The Karate Kid.
After being put into a coma at the end of the previous season, we now know that star Cobra Kai student Miguel is up but unfortunately, appears to be paralyzed due to his spinal injury. With this, it appears that Sensei Johnny Lawrence is going to coach him through rehab to help him get his mobility. Check out the sweet trailer down below:
I didn't know just how much I missed Cobra Kai until I saw this footage! The characters are certainly moving in interesting directions, but one of the biggest surprises is that longtime rivals Johnny and Daniel LaRusso will be teaming as a way to right the wrongs that resulted from their rival dojos. We've never seen them team up before, and they look like a force to be reckoned with. I mean, at this point, they're essentially karate vigilantes and, if that doesn't excite you, then I don't know what will.
And of course, it looks like a recent rumor has proven to be true. We knew Daniel would be returning to Okinawa at some point, yet it also appears that he'll be coming across some familiar faces in the form of The Karate Kid Part II's Kumiko (his old flame) and Chozen (his former rival). Both are sure to play key roles in Daniel's visit, and his interactions with them could lead to some major developments as far as LaRusso's relationship with the late Mr. Miyagi is concerned.
The trailer also hints at a number of other key developments including Robby's arrest, presumably for the fact that he paralyzed Miguel and, based on the trailer, it looks like he's going to have a rough time while incarcerated.
There's also the fact that the lines between good and bad continue to blur, as Miyagi-Do Karate students like the wise-cracking and cynical Demetri appear to be transforming into bullies. Meanwhile, Cobra Kai's Hawk also seems to be grappling with the expansion of Cobra Kai under John Kreese, as his class now appears to include his former tormenter, Kyler.
Sprinkled throughout the trailer are also include "blink and you'll miss 'em" moments that could have major ramifications. For instance, I'm willing to bet Tory didn't earn all of that cash legitimately. And did we really see a face-off between John Kreese and… Amanda LaRusso?
We now have a bit of clarity regarding the latest chapter in the Cobra Kai saga, yet the trailer still leaves us with a few more queries. What can be said, however, is that new season looks well worth the wait, and it's sure to be a wild way to kick of the new year.
Cobra Kai Season 3 hits Netflix (opens in new tab) on January 8 2021.
Your Daily Blend of Entertainment News
Covering superheroes, sci-fi, comedy, and almost anything else in film and TV. I eat more pizza than the Teenage Mutant Ninja Turtles.
Your Daily Blend of Entertainment News
Thank you for signing up to CinemaBlend. You will receive a verification email shortly.
There was a problem. Please refresh the page and try again.