Cobra Kai Season 3: 7 Things That I Want To Happen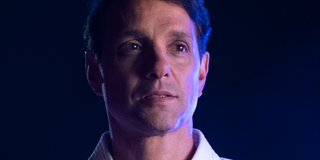 Spoiler warning: Proceed with caution if you are not up-to-date on Cobra Kai as of the end of Season 2.
Fans are still quite a bit away from Season 3 of Cobra Kai arriving on Netflix, and there is a lot to contemplate regarding its future in the meantime. I already have some things that I want to happen when the series returns. Cobra Kai left viewers with a ginormous cliffhanger that put the life-and-death fate of one character and the emotional lifelines of many others in jeopardy.
There is more than one question hanging in the balance as fans await Cobra Kai's return. It is time to get into what I hope happens when Cobra Kai makes its triumphant return, and we begin with what happened to Miguel.
Miguel Needs To Survive
When Cobra Kai left off, Miguel was in critical condition due to going over the side of the railing after Robby kicked him. In the excruciating scene, Miguel's back struck the handrail, and he hit his head on the stairs. At first glance, it looked like an impossible fall for Miguel to survive.
The trailer for Season 3 showed Miguel waking up, but that does not mean he survives long-term. Or that he is not opening his eyes in someone's dreams. It is my hope that he does indeed regain consciousness and live for the duration of Cobra Kai's run. The show would not be the same without him or his and Johnny's relationship.
A Johnny/Daniel Team-Up
Johnny and Daniel have been at each other's throats time and again during Cobra Kai's first two seasons. They almost came to blows when a drunk Sam crashed at Johnny's place per her request to Robby. There was nothing sweeter than when the frenemies actually enjoyed the friendlier side of their dynamic during an unplanned double date.
I am ready for Season 3 to see Johnny and Daniel leave the past and any potential fights behind them by teaming up to take down John Kreese. Cobra Kai should return with the titular dojo still in the hands of the villainous sensei. While I would love for Kreese to be nice, for now I will settle for a Johnny/Daniel team-up.
Miguel's Dad To Be Introduced
As viewers head into Season 3, Miguel's father has been spoken of and never seen. Miguel's mom Carmen explained that he was not a great guy and that she and Miguel needed to flee his presence. Hence, moving in next door to Johnny. I am ready for Miguel's father to move in too.
Can you imagine the drama it would stir up for Johnny, who has been a father figure to Miguel, to square off with Miguel's biological father? Cobra Kai could see an incredibly meaty story play out if they shared the screen. Miguel's dad did not show up for his tournament. Could he turn up due to his injury?
Johnny And Carmen Need To Get Together
On the topic of Miguel, let us move right into talking about Miguel's lovely mom, Carmen. I adore her, and I also love her and Johnny together. The romantic tension between them built throughout Cobra Kai's initial seasons before they were brought to a screeching halt due to Miguel's injury.
Carmen blames Johnny, and I do not blame her. I just want her to give him another chance in Season 3. He absolutely loves Miguel, and his heartbreak over his injury was catastrophic. They share that in common. Hopefully, Miguel will recover, and she and Johnny can press play instead of pause on their relationship. They are too good together.
For Miyagi's Secrets Not To Be Ominous
When Netflix released the first look at Season 3, it seemed like Cobra Kai could be alluding to some sort of secret around Mr. Miyagi. I do not want to believe that it is anything ominous and am quite sure it will not be considering that Mr. Miyagi is arguably the moral compass of the series.
Cobra Kai could see a retcon of anything, although it has stayed close to how The Karate Kid presented things. So, I doubt that anything earth-shatteringly life-altering will be revealed about Mr. Miyagi. Perhaps the show will simply provide a new angle on the heroic sensei. Hopefully, Mr. Miyagi's secrets from Daniel are just as innocent.
The Miguel/Sam/Robby Triangle To Be Settled
In true soapy fashion, Sam LaRusso has been at the heart of a Cobra Kai triangle-turned-quadrangle with newcomer Tory entering the picture. Miguel and Robby both want Sam, who is torn between them both. Meanwhile, Tory is only into Miguel. Who will win in this battle of the hearts?
It is Daniel, Ali, and Johnny all over again. If Sam takes one look at how Johnny is currently managing the high school heartbreak of losing Ali to Daniel, she needs to learn a lesson. Resolve this issue stat. Robby and Sam left on bad terms because Robby hurt Miguel, so that relationship may be broken for good. Regardless, Sam needs to decide once and for all.
Hawk To Return To Eli 2.0
No character has been easier to empathize with than Eli/Hawk. Teased mercilessly at the hands of nasty bullies, Cobra Kai witnessed Eli turn to Johnny's dojo for help. He has since morphed from a torn-up victim of bullies into one himself. Think about Star Wars' Anakin turning into Darth Vader. It has been that dramatic.
Cobra Kai has offered glimpses into Hawk getting in touch with his former self, only to see his "Hawk" persona take flight instead. I want Season 3 to meld the two personas into one that brings out the best in each of what they have to offer. Hawk/Eli is a fascinating character, so whatever happens, viewers should be riveted.
The same is true for the rest of Cobra Kai, which will see the franchise return to Okinawa. There is a reason that Ralph Macchio was willing to reprise his role as Daniel LaRusso. You can thank the series creators' willingness to dive into the grey where its leads are concerned. To me, it was certainly worth film actors returning to their iconic roles. We will have to wait and see if Elisabeth Shue follows suit.
In closing, I hope Daniel's wife is more supportive of him next season. Find out if she is when Cobra Kai returns after this fall's premieres for Season 3. It will arrive for a weekend binge on Friday, January 8, 2021, on Netflix (opens in new tab). In the meantime, you can relive the glorious first two seasons of Cobra Kai on the streamer. The Karate Kid sequel series has been one of 2020's new arrivals on the streaming giant.
Your Daily Blend of Entertainment News
Like a contented Hallmark movie character, Britt happily lives in the same city she grew up in. Along with movies and television, she is passionate about competitive figure skating. She has been writing about entertainment for 5 years, and as you may suspect, still finds it as entertaining to do as when she began.
Your Daily Blend of Entertainment News
Thank you for signing up to CinemaBlend. You will receive a verification email shortly.
There was a problem. Please refresh the page and try again.