Jessica Chastain And 19 Other Actors You Forgot Were On ER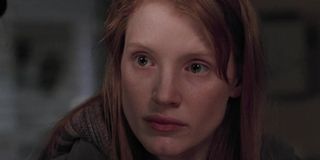 Considering how long medical dramas like ER tend to last, how often cast members rotate, and how frequently it require new actors to play the patient(s) of the week, the cast list is unsurprisingly, but still impressively, large. The aforementioned NBC series lasted 15 seasons (from 1994-2009) and made A-listers out of George Clooney, Don Cheadle, and Julianna Margulies to name just a few, but did you know Chadwick Boseman was a guest star before he became a household name?
The late, Marvel movie alum is far from the only beloved celebrity to make an early appearance on ER. In fact, we found an overwhelming amount of notable names to choose from, but settled on a still sizable 20 to include below, starting with one of the busiest and most respected actresses of her generation.
Jessica Chastain (Dahlia Taslitz)
In her acting debut, two-time Oscar nominee Jessica Chastain played a 19-year-old who appears to have done a faulty job taking care of her brain damaged father on ER's tenth season. Coincidentally, the It: Chapter Two star will soon appear in The Good Nurse - the true crime story of an MD (Eddie Redmayne) whose "faulty" performance causes hundreds of patient deaths.
Chadwick Boseman (Derek Taylor)
In the final season of ER, a then-31-year-old Chadwick Boseman appeared as a boxer alongside screen legend (and future The Mandalorian star) Carl Weathers as his father. After playing the lead of Black Panther just a decade later, the actor would become a screen legend himself and will be remembered as such long after his untimely death in August 2020, following a private cancer battle, at the age of 43.
J.K. Simmons (Gus Loomer)
Speaking of legendary Marvel movie performances, Palms Springs star J.K. Simmons reprised J. Jonah Jameson for the MCU in Spider-Man: Far From Home in 2019. Back in 2004, on ER, the future Oscar winner played a man more concerned with the state of his Hummer than his own health after suffering a crash that he survived, but two others did not.
Danny Pudi (Mahir Kardatay)
Community's Abed Nadir actor Danny Pudi had a more low-key Marvel movie appearance as a S.H.I.E.L.D. communications technician in Captain America: The Winter Soldier. His second acting gig was a prominent guest role on Season 12 of ER as a man who gets in a violent brawl with his sister's boyfriend while she is treated at County General for stab wounds in the neck.
Chris Pine (Levine)
Danny Pudi would later appear in 2016's Star Trek Beyond opposite Chris Pine, playing Capt. James T. Kirk a third time before starring in two Wonder Woman movies as Steve Trevor. This impressive career all started with an appearance on Season 9 of ER lasting mere seconds as a patient still drunk from a Valentine's Day party… from five days earlier.
Anton Yelchin (Robbie Edelstein)
Chris Pine's Star Trek co-star Anton Yelchin also made his debut on ER as a 10-year-old survivor of a car crash that killed his parents. Sadly, the talented actor passed away in 2016, at the age of 27, when his own Jeep rolled backward, struck him, and pinned him against the his home's security fence.
Dakota Fanning (Delia Chadsey)
Another one of Anton Yelchin's earlier roles was in the Steven Spielberg-produced sci-fi miniseries Taken opposite an 8-year-old Dakota Fanning. The now 26-year-old Once Upon a Time… in Hollywood actress also made her debut on ER as a 6-year-old recovering leukemia patient whose need for further chemo treatment is discovered after suffering a car accident.
Kathy Griffin (Dolores Minky)
Speaking of Quentin Tarantino movies, he actually directed a Season 1 episode of ER starring Kathy Griffin, who had previously worked with the director on Pulp Fiction. The comedian and former Bravo reality show star plays the troop leader for eight young Ranger Scouts who are all sent to County General with diarrhea.
Shia LaBeouf (Darnel Smith)
After ER, Kathy Griffin would a land a starring role on the sitcom Suddenly Susan, on which a young Shia LaBeouf once guest starred on. The former Disney Channel and Transformers star, who later made a name for himself with bizarre performance art (among other things), also appeared on the medical drama's sixth season as a patient with muscular dystrophy.
Josh Gad (Sgt. Bruce Larabee)
Also famous for his work with Disney, following his Tony-nominated performance in The Book of Mormon, is Josh Gad - the voice of Olaf in the Frozen movies. His first gig as part of the Screen Actors Guild was a 2005 episode ER as a combat medic stationed in Iraq with Michael Gallant (Sharif Atkins).
Katee Sackhoff (Jason's Girlfriend)
Josh Gad also lent his his voice to the animated Star Wars: Rebels series, which also stars Katee Sackhoff as Bo-Katan Kryze - whom she recently brought to live action on The Mandalorian. Before Battlestar Galactica sparked her career as sci-fi royalty, she starred on a Halloween episode of ER from 2002 which, coincidentally, is the year she appeared in the infamous Halloween: Resurrection. Bonus fact: this was the first of four episodes starring MCU's future War Machine actor Don Cheadle.
Ewan McGregor (Duncan Stewart)
Speaking of Star Wars actors, playing a young Obi-Wan Kenobi in the prequel trilogy skyrocketed Ewan McGregor to the A-list. The Golden Globe-winning Scotsman actor had already received acclaim for his lead role in Trainspotting a year before playing a desperate man holding Dr. Carol Hathaway (Julianna Margulies) and others hostage at a convenience store on ER's third season.
Nick Offerman (Rog)
Ewan McGregor won his Golden Globe for FX's Fargo, which, in its previous season, had starred Nick Offerman (Parks and Recreation's Ron Swanson and Megan Mullally's husband) in a recurring role. The actor made his TV debut as aspiring rock star whose bass player band mate is rushed into County General on ER's mockumentary style Season 4 premiere that was filmed and broadcasted live.
Adam Scott (David Kerstetter)
Nick Offerman's Parks and Recreation co-star Adam Scott (who has made more dramatic turns recently in Black Mass or the HBO series Big Little Lies) can also boast ER as one of his earliest acting gigs. In the medical drama's first season, the then 22-year-old played a man bleeding out of his chest after being hit by a car.
Lin Shaye (Margaret)
Adam Scott also a few horror movies under his belt, as recently as Krampus or as early as Hellraiser: Bloodline, but Lin Shaye of Insidious and A Nightmare on Elm Street fame, a living legend of the genre. The 77-year-old actress, and sister of New Line Cinema founder Bob Shaye, also had the honor appearing on the final episode of ER.
Octavia Spencer (Maria Jones)
Another star I regard as an underrated Scream Queen (for Drag Me to Hell, the title role of Ma, and the grandmother in Robert Zemeckis' The Witches remake) is Octavia Spencer. Yet, years before she became the Academy Award-winning star of The Help, the actress appeared on Season 5 of ER as a pregnant woman thinking of having her third abortion.
Keegan-Michael Key (Witkowski)
While his best friend and writing parter Jordan Peele has since graduated into scarier and dramatic projects more frequently, Keegan-Michael Key is still trucking with plenty of comedic parts on his resume as of late. However, ironically, the now 49-year-old former MADtv star made his TV debut on ER in the eighth season of the popular and often humorless medical drama
Kal Penn (Narajan)
After hitting it big as one-half of the titular duo from the smash hit stoner comedy Harold and Kumar Go to White Castle, Kal Penn would soon graduate into more serious projects, such as a position in the Obama Administration and playing a doctor on House from 2007-2012. His first time playing a medical professional, however, was in a brief appearance on ER in a 2001 episode from the series' eighth season.
Jared Padalecki (Paul Harris)
Early 2021 sees Jared Padalecki graduate to a new genre, specifically the western, as the title character of The CW's Walker after chasing ghosts and goblins on Supernatural as Sam Winchester for 15 seasons. Yet, while the 38-year-old Scream King was still a series regular on Gilmore Girls, he played a high school student who gets in a car crash with his father, played by Jim Belushi, after arguing over his future as a hockey player on a Season 7 episode of ER.
Jeffrey Dean Morgan (Firefighter Larkin)
Starring as Jared Padalecki's father on Supernatural was Jeffrey Dean Morgan, whose best known role in the realm of medical TV dramas is on Grey's Anatomy as Denny Duquette, Izzie Stevens' (Katherine Heigl) patient and love interest. However, it was only a few years earlier when the prolific comic book adaptation actor appeared on the seventh season of ER as a firefighter undergoing a leg amputation.
What do you think? Does seeing these celebrities before their prime make you want to rewatch ER from the beginning to point out even more of the stars your may have missed? Let us know in the comments and be sure to check back for additional information and updates on the long-running medical drama, as well as even more inside looks into famous guest stars that may have slipped your mind, here on CinemaBlend.
Your Daily Blend of Entertainment News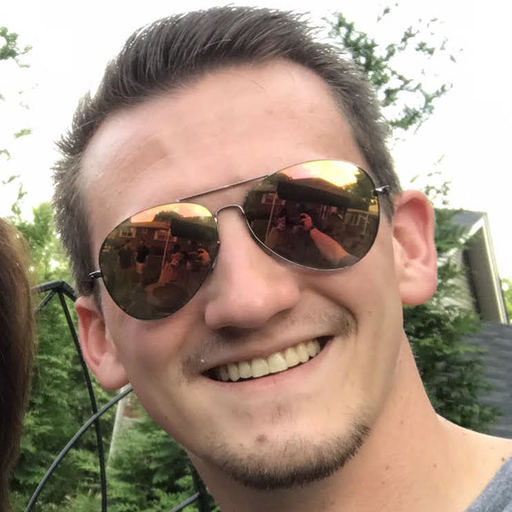 Jason has been writing since he was able to pick up a washable marker, with which he wrote his debut illustrated children's story, later transitioning to a short-lived comic book series and (very) amateur filmmaking before finally settling on pursuing a career in writing about movies in lieu of making them. Look for his name in almost any article about Batman.