The All Time Greatest Horror Scream Queens, Ranked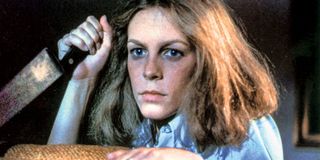 Just because the Halloween season has ended (according to the calendar, at least), that does not mean horror is a topic now lost on us. In fact, binging so many slashers, ghost stories, and creature features in the past month made me realize how little time we take to appreciate the biggest stars of these films - such as Jamie Lee Curtis, who is just one of the many Scream Queens who have defined the genre for decades.
Now, there may be a few gorehounds out there who would argue that the true stars of the horror movie genre are the bad guys - like Michael Myers, Jason Voorhees, or the Xenomorph from Alien, among other titans of terror. However (with the exception of the hockey-masked sociopath who clearly became the driving force of the Friday the 13th franchise), who are you really rooting for by the end of the film if not the female protagonist? Plus, was it not Laurie Strode over Michael Myers who made the more exciting and truly meaningful return to the Halloween franchise in the 2018 sequel?
I believe that, in many ways, Scream Queens are essential to what keeps the genre trucking and continue to surprise us with reinventions of what it means to be the typical final girl, but that being said, which of these horror heroines of the big screen (and sometimes the small screen) prevail over all? I have compiled a list of 13 (how appropriate) ladies who are most deserving of the title and ranked them in ascending order, based on acting ability, prevalence in horror, inspiration to the genre, and career success overall. These, in my opinion, are the best Scream Queens of all time, starting with one actress who hit the ground running… away from her murderous uncle.
13. Danielle Harris (Halloween 4-5, Rob Zombie's Halloween Remakes, Hatchet II)
Playing Michael Myers' young niece Jamie in her 1988 film debut, Halloween 4: The Return of Michael Myers, set then-11-year-old Danielle Harris up for a fruitful career of outrunning crazed killers. She reprised said role the following year in Halloween 5: The Revenge of Michael Myers, later played Annie Brackett in Rob Zombie's two-part reinvention of the franchise, and became the recurring heroine of the Hatchet movies after appearing in the 2010 second chapter. Plenty more titles in Harris' resume explain slasher fans' worship of her, but most may recognize her better as the voice of Debbie on The Wild Thornberrys.
12. Heather Langenkamp (A Nightmare On Elm Street, Shocker)
There is no role, however, that people know Heather Langenkamp from better than Nancy Thompson, who faced off against Freddy Krueger in 1984's A Nightmare on Elm Street and the series' third film in 1987. After working with the late Wes Craven again for 1989's Shocker, the actress would go up against Robert Englund's burned boogeyman a third and final time, but as a fictionalized version of herself in the director's 1994 meta return to the franchise, Wes Craven's New Nightmare. Save a few uncredited appearances on American Horror Story, Langenkamp has had any particularly memorable horror roles since, but her contribution to the genre's legacy is undeniable, nonetheless.
11. Neve Campbell (Scream, The Craft)
Lately, notable horror roles have also been scarce for Neve Campbell (who landed a recurring spot on House of Cards and played The Rock's wife in Skyscraper), but that will soon change after she returns to the franchise that made her a star with Scream 5. Plus, reprising Sidney Prescott a fourth time is a good consolation to having no involvement with the 2020 follow-up to The Craft, her other most famous (and more supernatural) thriller from 1996. However, what most people do not know (and she might prefer it that way) is Campbell's first horror film was a campy Canadian creature feature from 1993 called The Dark.
10. Dee Wallace (The Stepford Wives, The Hills Have Eyes, The Howling, Cujo, Critters, The Frighteners)
Campiness would define some of Dee Wallace's later horror entires (particularly the Critters movies and Peter Jackson's horror-comedy The Frighteners), but that is far from how one would describe her earliest movie credits: The Stepford Wives and Wes Craven's The Hills Have Eyes - both of which have since been remade. She would follow those in the '80s by enduring some vicious hellhounds in Joe Dante's The Howling and the Stephen King-inspired Cujo. Of course, she is rarely mentioned for those freaky favorites as much as Steven Spielberg's E.T. the Extra-Terrestrial, which is far from a horror movie, but apparently could have been in an alternate reality.
9. Lin Shaye (A Nightmare On Elm Street, Critters, Snakes On A Plane, Insidious, Tales Of Halloween, The Grudge)
Critters also featured, in a much smaller role, Lin Shaye, who previously played Nancy's teacher in one scene from A Nightmare on Elm Street - thanks to a suggestion by her New Line Cinema founder brother, Robert Shaye. She would appear in a few other bit parts (like Snakes on a Plane or, more famously, There's Something About Mary), but her time to really shine came in her late '60s when James Wan cast her in Insidious as medium Elise Rainier - a role that would become more important to the plot of each sequel. Now, at 77 years old, Shaye continues to star in horror films with a greater prevalence as a leading Scream Queen now than ever.
8. Adrienne Barbeau (The Fog, Creepshow, Swamp Thing, Tales Of Halloween)
Perhaps Lin Shaye would have made an even stronger impact in the genre today if she had reached the same level fame as early as her Tales of Halloween co-star Adrienne Barbeau did after making her big screen debut in 1980's The Fog, co-written and directed by then-husband John Carpenter. She never made another horror-specific film with her ex, but did with legends like George A. Romero (Creepshow, whose Shudder original series spin-off she would also appear on) and Wes Craven (Swamp Thing, whose series spin-off she would also appear on). She would follow with countless other film and TV projects of the creepy and geeky variety that have made Barbeau the cult icon she is today.
7. Samara Weaving (Ash Vs. Evil Dead, Mayhem, The Babysitter, Ready Or Not)
Already hot on the trail toward that same level of status is this Australian model and actress (and niece of Hugo Weaving) who had her first taste of the macabre with a small, but memorable, recurring spot on the first season of Ash Vs. Evil Dead. Soon after, Samara Weaving's roles would only get bigger and bloodier, from the Shudder original corporate massacre flick Mayhem, the satanic The Babysitter franchise on Netflix, and her incredible lead performance as a bride with the worst in-laws ever in Ready or Not. Horror is only a small chunk of the 28-year-old's filmography thus far, but the talent and dedication for it that she has already shown is one of the most stunning recent achievements the genre has seen.
6. Sarah Michelle Gellar (Buffy The Vampire Slayer, Scream 2, I Know What You Did Last Summer, The Grudge)
In fact, Samara Weaving's meteoric rise to Scream Queen status reminds me a lot of Sarah Michelle Gellar, who became a household name with the triple threat of Scream 2, I Know What You Did Last Summer, and the debut of the series adaptation of Buffy the Vampire Slayer (starring her in the title role) in 1997. She would follow the hit fantasy dramedy with the 2004 American update of The Grudge, its 2006 sequel, a supernatural thriller called The Return that same year, and also played a live action Daphne in two Scooby-Doo movies. One could argue Gellar's horror contributions have been hit or miss, but it is undeniable that she is a legend for them.
5. Janet Leigh (Psycho, The Fog, Halloween: H20)
However, if we really want to start talking legends, that category would be incomplete without mention of Janet Leigh, who was already a big star when she gave an Oscar-nominated performance as Marion Crane in 1960's Psycho. Of course, it is her famously traumatizing shower scene from said Alfred Hitchcock classic that she is remembered best for these days. It would also earn her the chance for roles in John Carpenter's ghostly 1980 classic The Fog and the seventh entry to the directors's most famous franchise, Halloween: H20 - both of which also starred her daughter, whom we will mention soon.
4. Linda Blair (The Exorcist, Scream)
It is an unheard of concept now, but in 1973, teenage Linda Blair received an Oscar nomination for The Exorcist - the scariest movie ever in many fans' eyes. The majority of her subsequent career directly responded to the horror revolution she helped spark with the hit possession thriller, which involved reprising her role as Regan MacNeil in Exorcist II: The Heretic, making fun of it in the 1990 spoof Repossessed, and showing up in countless other B-movies - the best of which would be an uncredited appearance as a reporter in Scream. Most would agree Blair never really found another role to match the success of The Exorcist, but considering it made her one of the most iconic of horror stars, it is not a bad thing to have as your peak.
3. Barbara Crampton (Re-Animator, Chopping Mall, You're Next)
There are many different possible titles one could justifiably choose as the career peak for Barbara Crampton, and for a variety of reasons, too. You could pick 1985's Re-Animator for its Lovecraftian roots, Chopping Mall as a highlight of so-bad-it's-good schlock cinema from the following year, or Adam Wingard and Simon Barrett's 2011 sleeper hit You're Next for being one of the most brutal and clever-plotted home invasion thrillers in recent memory. Crampton is the kind of cult actress who has rightfully earned that status by doing it all when it comes to horror (of the serious and silly variety) and at 61, she is not done yet.
2. Sigourney Weaver (Alien, Ghostbusters, The Village, The Cabin in the Woods)
Also far from over at 71 is Sigourney Weaver, who is reprising her role as haunting victim Dana Barrett for Ghostbusters: Afterlife in 2021. Of course, her most famous character would have to be Ellen Ripley, whom she played four times in the Alien franchise (so far?) - the second of which, in 1986's Aliens, made her a first-time Oscar-nominee and an inspiration to actresses who could only hope to play a role as brazenly badass. Despite additional roles in thrillers like The Village and her killer cameo in The Cabin in the Woods, Weaver's career is not necessarily defined by horror, but the genre (particularly its crossover with sci-fi) is what jumpstarted her continued reign as one of Hollywood's most powerful actresses.
1. Jamie Lee Curtis (Halloween, The Fog, Prom Night, Mother's Boys, Scream Queens)
The same can also be said about two-time Golden Globe winner Jamie Lee Curtis, with the exception of horror not being a definitive aspect of her prowess as the genre cannot get enough her, and may not ever. Jamie Kennedy said it best in Scream when he boldly deemed the actress as "THE Scream Queen," which I would argue she earned the minute she made her 1978 film debut in Halloween and became the definitive, modern female horror protagonist, essentially. Ironically, Curtis (daughter of Psycho's Janet Leigh) has openly stated she does not enjoy horror movies, but seems to enjoy acting in (and, apparently, directing) them and fans equally enjoy watching her in them, which is why it is actually a joy to know that she still has yet to retire from playing Laurie Strode.
What do you think? Do you agree that no Scream Queen compares to Jamie Lee Curtis, or do you think someone else deserves the ultimate crown today? Let us know in the comments and be sure to check back for additional information and updates about the best actresses in horror, as well as plenty other lists ranking your favorite things in entertainment, here on CinemaBlend.
Your Daily Blend of Entertainment News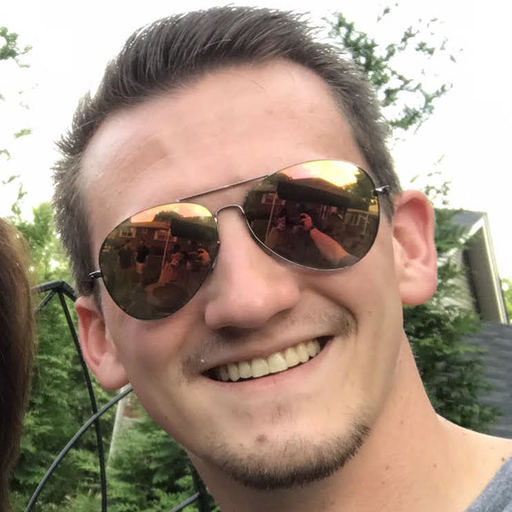 Jason has been writing since he was able to pick up a washable marker, with which he wrote his debut illustrated children's story, later transitioning to a short-lived comic book series and (very) amateur filmmaking before finally settling on pursuing a career in writing about movies in lieu of making them. Look for his name in almost any article about Batman.