Netflix's Shadow And Bone: 7 Quick Things We Know About The YA Fantasy Series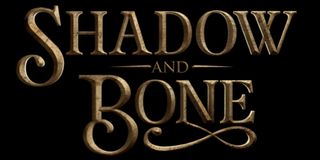 A little less than nine years after the publication of Shadow and Bone, the first novel in Leigh Bardugo's fantasy-adventure Grisha trilogy, the spellbinding literary franchise is finally getting an adaptation on Netflix in spring 2021. There have been attempts in the past to bring Bardugo's celebrated novel to life, including a planned film adaptation from a Harry Potter producer that never materialized, but at long last Shadow and Bone is coming to Netflix. And best of all, there is a lot we already know about the YA fantasy series.
As show creator Eric Heisserer (whose screenwriting credits include Arrival and Bird Box), executive producers Shawn Levy and Leigh Bardugo prepare for Shadow and Bone's upcoming release, they've gone on a tear sharing all sorts of details about the show, what we can expect to see, and how much work and effort has been put into adapting one of the most notable YA fantasy series of the past 10 years. We have a lot to cover so let's get into it already.
Shadow And Bone Premieres April 23 On Netflix
Before we get into the nitty gritty of this fantastical series about a young soldier gifted with powers that might unite her world against sinister forces, it might be best to disclose just when we'll be able to watch Shadow and Bone for ourselves. Well, we don't have to wait too much longer because all eight one-hour episodes of the YA fantasy series will be available Friday, April 23 on Netflix.
Based On Leigh Bardugo's Grishaverse Novels, Shadow And Bone Is Set in A War-Torn Fantasy World
Shadow and Bone is very much a fantasy series, but as writer Leigh Bardugo explained when Netflix revealed details about the show in January 2021, it's not your typical type of fantasy with broadswords set in Medieval England. Instead, the writer of the original source material (and other books that are being included with the Netflix adaptation) said to instead think of Imperial Russia with repeating rifles and the style of dress and attitudes that has more in common with modern times than the days of knights on horses.
The series is set in a war-torn land of Ravka, a world divided by the Shadow Fold, a barrier of total darkness that is infested with not only greedy and power-hungry politicians and generals, but creatures that feed on human flesh and fear. But there is one thing that can potentially unite both sides of the dark void.
Shadow And Bone Features Two Armies — One Magic, The Other Not — Working Together
In Shadow and Bone there are two armies that have a rivalry that is at times hostile but not enough to keep them from working against one another in their battles against outside threats. There is the First Army, which is the more ordinary of the two armies and sometimes has a certain level of mistrust for the Second Army, which consists of soldiers with certain magical abilities given to them by the Grisha power. These two armies, despite their differences, work together in order to hold off threats brought on by both man and beast.
Jessie Mei Li Stars As Alina Starkov, An Orphan With An Incredible Power
Shadow and Bone will center on Alina Starkov (Jessie Mei Li) an orphan and ordinary soldier in the First Army who initially thinks that's all she'll ever be before discovering she possesses an incredible power that could potentially fend of the Shadow Fold and unite Ravka and the other outlying civilizations she once found herself fighting.
Along the way, Alina Starkov will find herself torn between her old life and new as she enters an intense training program with the Grisha in the Second Army where she will attempt to get a better grasp on her newfound powers.
Ben Barnes, Of The Chronicles Of Narnia, Portrays The Leader Of The Magical Second Army
Ben Barnes, who is no stranger to the fantasy genre having appeared in 2008's The Chronicles of Narnia: Prince Caspian as the titular prince and then again in the 2010 followup, will be front and center throughout Shadow and Bone as the mysterious and powerful General Kirigan, the Grisha leader of the magical Second Army. When Barnes, who also appeared on Netflix's The Punisher, was first announced for the role back in October 2019, EW reported on the fan intrigue for his role due to the fact the character was known as the Darkling in the original novels. In those books, the Darkling was hellbent on defeating the Shadow Fold and freeing his people from fear and death, no matter what it cost.
Leigh Bardugo's Six Of Crows Heist Duology Is Also A Major Part Of The Show
The Netflix adaptation of Shadow and Bone won't focus solely on the characters and events of Leigh Bardugo's Grishaverse novels as it will also incorporate characters and storylines from the author's other series, the Six of Crows duology. This fantasy heist series was something show creator Eric Heisserer was excited to pursue as he revealed during a January 2021 conversation with EW, in which he described the series as "Ocean's Eleven meets Game of Thrones."
When addressing the combination of the two storylines for Shadow and Bone, Eric Heisserer told the publication that it will be exciting for fans of the novels to see how it plays out.
Various Languages Were Created For Shadow And Bone
With a series rich in lore as much as Shadow and Bone you wouldn't expect to see all of the characters from different civilizations and backgrounds to all speak the same language. That being said, it should come as no surprise that the show's producers enlisted the services of David Peterson, whose previous work includes creating the Dothraki and Valyrian languages in Game of Thrones and who is also working on the latest adaptation of Dune.
All of this should be enough to help you start adding coal to the Shadow and Bone hype train that will surely continue to build more steam as we work our way to its April 23 premiere. But if you want to know what else is coming out on Netflix (before and after the release of the new fantasy series) check out CinemaBlend's 2021 Netflix Release Guide.
Your Daily Blend of Entertainment News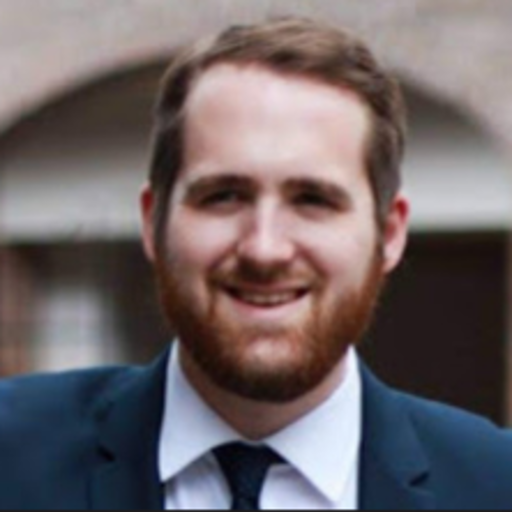 Philip grew up in Louisiana (not New Orleans) before moving to St. Louis after graduating from Louisiana State University-Shreveport. When he's not writing about movies or television, Philip can be found being chased by his three kids, telling his dogs to stop barking at the mailman, or yelling about professional wrestling to his wife. If the stars properly align, he will talk about For Love Of The Game being the best baseball movie of all time.