Super Bowl Pink Thong Streaker Claims He Made Bank For The Stunt, But It's Not Looking Good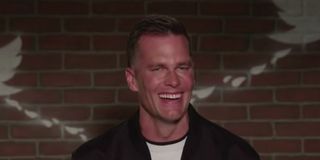 As all gamblers know, you can pretty much place a bet on anything these days. The internet makes losing money, or if you're one of the lucky ones, making money, easier than ever before. The Super Bowl is surely one of the biggest events to bet on, and you can place a bet on pretty much anything imaginable, right down to the commercials. For anyone who put money on someone storming the field during this year's Super Bowl, it was probably pretty exciting to see a man wearing a pink thong bathing suit run out in the field this past Sunday. However, that excitement may have come a little too soon for all involved.
Those gamblers expecting a payday from the man in the pink thong's mid-game run could be in for a big disappointment, according to TMZ Sports. And this could extend to Yuri Andradehe, the pink thong-wearing man, as well. It would appear Andradehe only stormed the field because he himself placed a large bet that someone would run into the field during Super Bowl LV. Not only did he put his own money on it, but he enticed other people to bet on it. He then took matters into his own hands to make sure the bets would come to fruition.
The prop bet of someone storming the field at this year's Super Bowl has pretty high odds, 1-75. That means if someone were to bet $1,000 on someone running into the field, they'd bring back in $7500. Ultimately, Yuri Andradehe ended up raking in a whopping $370,000 for his stunt.
Unfortunately for Andradehe, he will not be getting all of his Super Bowl winnings as he intends The site used to place the bet, Bovada, has flagged the prop bet as having serious irregularities and is investigating any bets thought to be sourced back to Yuri Andradehe.
Bovada plans to give money back to anyone who placed bets on someone not storming the field, since the results of the bet were premeditated. The winnings that came about due to Andradehe fixing the bet will also be taken back.
That means that $370,000 will likely be departing dear Yuri Andradehe, meaning that the only thing he'll take away from his nationally broadcasted pink wedgie stunt will be an arrest for trespassing. One also has to consider that it would theoretically cost him thousands of dollars for the price of the Super Bowl ticket he used to complete the stunt. So it looks like Tom Brady and the Tampa Bay Buccaneers are the only ones who came away with a win after this game.
It goes without saying that this was a strange series of events, but it probably wouldn't be Super Bowl Sunday if something crazy didn't happen. This certainly isn't the first time someone has run onto a football field during a game, and it stands to reason that it certainly won't be the last. In the case of Yuri Andradehe, he'll certainly have a memorable story to tell for years -- he just won't have any cash to show for it.
Your Daily Blend of Entertainment News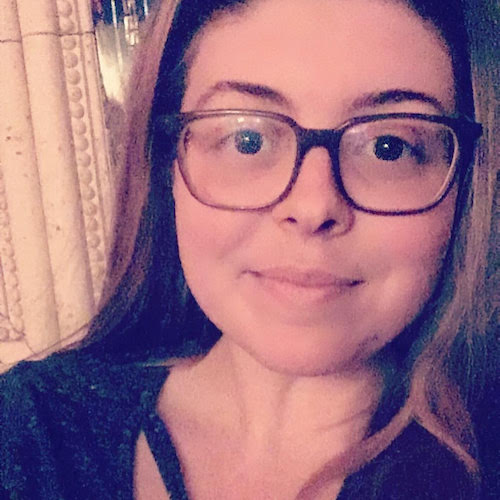 Constantly thinking about books, coffee, and the existential dread I feel from Bo Burnham's Inside. While writing I'm also raising a chaotic toddler, who may or may not have picked up personality traits from watching one too many episodes of Trailer Park Boys.