Framing Britney Spears: 5 Questions We Still Have After The Hulu Documentary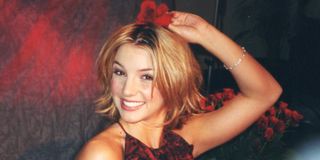 Britney Spears was already a hot topic ahead of the release of the Hulu documentary Framing Britney Spears, but since its release, interest has spiked in the story involving her conservatorship and how she got there. The documentary does a fine job of laying out what a conservatorship is and how the pop star landed herself in one, but there are still questions that remain unanswered after viewing.
While I don't have the answers Framing Britney Spears didn't answer, I do have some key questions I'd like to see answered in the upcoming projects that have been announced covering the pop star. Despite all the answers we were given so far, these ones still need to be fleshed out a bit more, in my opinion.
What Are The Chances Of Britney Spears Getting Out Of Her Conservatorship?
Framing Britney Spears did a lot to explain how the pop star got put in conservatorship, but the Hulu documentary was a little unclear on whether or not Britney would ever be free from the agreement. The documentary ends on the revelation the parties are heading back to court in an attempt to transfer her conservatorship from her father to a third party, but there's no talk of whether Britney could just manage her own money.
And, while Hulu's Framing Britney Spears does feature commentary from family and a bizarre conspiracy theory that she wants out of conservatorship, there's been no public statement or formal effort from Spears to date to end it. It seems obvious that getting out of it on her own will be quite a challenge if she's not willing to advocate for it, and I have to wonder if the lawyer saying "we don't know what we don't know" factors into the mystery. Is the reason Spears won't take action because she fears what information may surface from doing so?
Was Britney Spears Really Sending Cryptic Messages To Fans?
Framing Britney Spears gave a good deal of camera time to the podcasters responsible for Britney's Gram. Tess Barker and Barbara Gray started a podcast that started as a deep analysis of mundane Instagram posts by Spears, but as the Hulu documentary pointed out, it became something much bigger. The two began analyzing Spears' more cryptic posts, and thanks to an anonymous voicemail, began to speculate whether or not the pop singer was being held against her will.
The Hulu documentary gives the two a good deal of attention and time but doesn't really ever evaluate the theory in question. We don't get answers as to whether there was any real credible evidence that Britney Spears was held against her will or that this podcast was anything more than a wild conspiracy theory that helped birth a larger movement of #freebritney. Personally, I would've liked someone to look into the voicemail that was sent, and at least some proof it wasn't just some person goofing around.
Why Did The Spears Family Not Participate?
For all the people that Hulu's Framing Britney Spears interviewed, there's a notable laundry list of those who didn't take part. We do get an old interview with Spears brother Bryan about her thoughts on the conservatorship, but beyond that, none of the family participates. It seems weird considering the situation really only involves Britney Spears and her father, and clearly, her siblings and mother must have some thoughts on the arrangement.
A potential excuse given by Framing Britney Spears' executive producer Samantha Stark (via Variety) is that the Spears family was advised by legal teams not to speak as a court battle may be on the way. With that said, it didn't stop the team from trying to reach out to the family, so it stands to reason they may have thought there was a chance of it happening. Having at least one family member share their insight would've elevated this Hulu documentary greatly, but without their presence, it feels lacking.
Was Felicia Culotta Intentionally Distanced From Britney Spears?
Felicia Culotta is introduced as Britney Spears' first assistant and road mom in Framing Britney Spears, and the Hulu documentary gives the impression the two were very close. So then it's bizarre when a new management company is brought in that Culotta is forced to re-apply and can only get a position as someone giving backstage tours and handling merchandise. Culotta explained that a new management company was involved when she returned and that Spears father was involved in the hiring process, but the explanation doesn't get much deeper than that.
It feels as though there's much more to that story than what's being told, especially given the crucial role that Culotta played in the early stages of Britney Spears' career. Was there tension between Culotta and Jamie Spears?
How Did Jamie Spears Get Into The Conservatorship Conversation?
In Framing Britney Spears, we learn that Jamie Spears was granted conservatorship over his daughter in 2008 after Britney Spears was placed on a temporary psychiatric hold in Los Angeles. Jamie Spears still is on the conservatorship alongside a 3rd party, despite recent efforts to get him removed from it by Britney Spears' attorneys.
The Hulu documentary does not do a lot to paint Jamie Spears in a positive light. He's presented as a failed businessman looking to capitalize on his daughter's success, but in and out of her life in the early stages of her career. While Framing Britney Spears does explain that Jamie and Britney have a complex relationship, it doesn't really detail why a man that multiple people in the industry seemingly have their concerns about ends up one of the major people orchestrating the pop singer's career. It's even more confusing that he's the one to step up when a conservatorship is mentioned and not her mother, Lynne Spears, or another third party. There's certainly more to be told to that story, and without it, we're left to read between the lines as to how he got so deep into the inner-workings of her business.
Framing Britney Spears is available to stream on Hulu. Share your thoughts on some of the things the documentary could've better fleshed out in the comments, and for more on Britney Spears, read up on what Justin Timberlake had to say to fans following the documentary's release.
Your Daily Blend of Entertainment News
Mick likes good television, but also reality television. He grew up on Star Wars, DC, Marvel, and pro wrestling and loves to discuss and dissect most of it. He's been writing online for over a decade and never dreamed he'd be in the position he is today.