Chucky: 8 Quick Things We Know About Syfy's Child's Play TV Show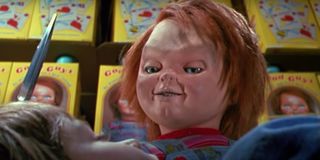 The Child's Play and Chucky movies have created a horror movie franchise that has it all: an iconic villain, a good blend of comedy and horror, and a dedicated fanbase ready and willing to sign-up for any project involving that killer doll. Now, fans of the red-headed monster have more to look forward to with Syfy's Chucky TV Show.
Soon Chucky fans will be able to watch the doll do what he does best, kill, weekly. We still have a while before the Chucky TV show premieres on Syfy, but there has been plenty of information floating around, including a proposed release year. Let's dig into all the details we have about the upcoming Chucky TV show.
Chucky Is Set To Premiere In 2021
The Chucky TV show is supposed to premiere in 2021. In July 2020, Child's Play screenwriter and Chucky showrunner Don Mancini released an official teaser for the series. It doesn't show much beyond Chucky's silhouette, and starts with "coming 2021."
The Chucky TV series was supposed to start filming in fall 2020, but got delayed due to the COVID-19 pandemic. Based on cast announcements, and cast and crew social media updates, it appears that filming has begun, or will begin in March or April 2021.This would mean a quick turnaround to keep the 2021 premiere date. Because the Chucky TV show is part of the horror genre, I suspect that the aim is to premiere it close to Halloween.
Chucky Will Air On SyFy And USA Network
The Chucky TV series press release revealed that the show will air on Syfy and USA Network. Chucky airing on both networks makes sense because NBCUniversal Television owns both channels. Airing on each network should make it easier for viewers to catch it when they want to tune in, especially if it airs at different dates and times, which will add to the convenience.
No details have been released yet about whether NBC will make Chucky available on its Peacock streaming service. If it will be, we also don't know if it'll be available weekly or after the entire first season airs.
Brad Dourif Will Return To Voice Chucky
For the majority of the Chucky films, Brad Dourif has voiced the fiendish villain, but for the 2019 Child's Play reboot, Mark Hamill took on the role of the iconic doll character. But, Dourif will once again voice the killer doll for the Chucky TV Show.
Many Chucky fans consider Brad Dourif as the true Chucky voice, and are excited about this news. His voice acting really helped shape the character that many loathe and love.
Chucky's Cast Includes Devon Sawa
In March 2021, the main Chucky cast was announced. The main characters will be four teens, and will be played by Zackary Arthur, Teo Briones, Alyvia Alyn Lind, and Bjorgvin Arnarson. Deadline also released a brief summary of each main character.
Arthur plays Jake Webber, who's described as a loner. His initial storyline will revolve around the death of his mother and being an outsider among his peers and father. Briones plays Junior Webber, Jake's cousin. He's the opposite of Jake as an overachiever who is also a jock.
Alyn Lind plays Lexy Taylor. She's Junior's girlfriend and a queen-bee type who bullies Jake and runs the school, while Arnarson plays Devon Lopez. He's a true-crime junkie who makes it his mission to solve the town's mysteries.
Each of these characters sounds pretty interesting, so hopefully, the adult characters are just as intriguing. One of those adult main characters will be played by Final Destination's Devon Sawa. As of March 2021, details about his character are being kept a mystery.
Chucky Includes The Return Of Some Film Characters
The Chucky TV show teased characters from Chucky's past making appearances. Therefore, we may see many cameos from the Chucky franchise make their way to the TV series.
Chucky wouldn't feel complete without his main love, played by Jennifer Tilly. She will once again be reprising her role as Tiffany Valentine, Chucky's girlfriend. In March 2021, Entertainment Weekly announced that Fiona Dourif will also make her return to the franchise in the Chucky TV show.
Fiona Dourif is the daughter of Brad Dourif, so they'll be keeping it as a family affair when she returns to play Nica Pierce. Her first appearance was in Curse of Chucky, and then she reprised that role in Cult of Chucky. No other returns have been announced yet, but more familiar faces are likely to pop up throughout the series.
Chucky Explores Charles Lee Ray's Past
The Chucky movies have explored some of Charles Lee Ray's (Brad Dourif) past and his Lakeshore Strangler ways before, but, according to Collider, the Chucky TV show will go as far back as Charles Lee Ray's childhood.
We'll get to see the origin story that turned him into the serial killer who became a doll. My guess is that Devon Sawa's role is a mystery because he will play Charles Lee Ray's father. If this theory proves true, then the show could switch between the present and Ray's past.
Chucky Goes Darker Than Ever Before
In a 2018 interview with Bloody Disgusting, Don Mancini stated his plans for the upcoming series. He stated that "we are going dark, darker than ever before. It's going to be very creepy." He further expanded on this in a Syfy Wire interview, where Mancini explained more about the Chucky TV series' tone:
Chucky Won't Be A Reboot
Unlike the 2019 Child's Play movie, it won't be a reboot, but a continuation of the original Chucky story. Mancini also said in the Syfy interview that Chucky as a character will continue to evolve in the TV series. He discussed giving Chucky new weapons, targets, goals, and strategies to show how he combats modern times with video games and social media-obsessed children.
It would make sense for Chucky to plan to become insta-famous in the series, right?
No official release date has been announced yet for the Chucky TV show, so make sure to follow our 2021 TV premiere dates schedule to keep up with all the changes and announcements.
Your Daily Blend of Entertainment News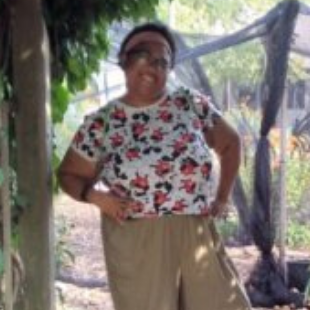 Spent most of my life in various parts of Illinois, including attending college in Evanston. I have been a life long lover of pop culture, especially television, turned that passion into writing about all things entertainment related. When I'm not writing about pop culture, I can be found channeling Gordon Ramsay by kicking people out the kitchen.