Law And Order Organized Crime Cast: Where You've Seen The TV Show's Stars Before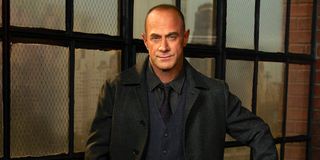 At long last, Law and Order Organized Crime is here and Christopher Meloni's Elliot Stabler is finally back on our television screens. But while we know a great deal about the former Law and Order: SVU actor as well as his co-star, American Horror Story star Dylan McDermott, other members of the Law and Order Organized Crime cast aren't as well known as the spinoff's major players. Don't worry, though, as we have put together a nifty guide so you won't be asking "Hey, who's that?" longer than you should.
The truth is, the Law and Order Organized Crime cast is a nice mix of established stars, up-and-comers, and even a few newcomers who will surely make their mark on the seventh spinoff in Dick Wolf's long-running crime drama. Oh, and there are also the stars crossing over from Christopher Meloni's old stomping grounds who will be popping up as well…
Christopher Meloni (Elliot Stabler)
Chris Meloni, the man who became a household name for his portrayal of detective Elliot Stabler, returns to the New York Police Department, but in a different unit, on Law and Order: Organized Crime. Meloni, who was also a fixture of the Oz cast for much of the HBO prison drama's six-season run, has played roles on shows like Veep, True Blood, and The Handmaid's Tale more recently. Known to show up on the film side of things on occasion, Meloni has been spotted in movies like 42, Harold & Kumar Go to White Castle, and Wet Hot American Summer.
Dylan McDermott (Richard Wheatley)
This might sound crazy, but Law and Order: Organized Crime is the first show in the franchise to feature Dylan McDermott, who has been a fixture on television since first portraying Bobby Donnell on the ABC legal drama The Practice back in 1997. With all of the many actors and actresses who have appeared on Law and Order over the years, it seems like it would be a given for the American Horror Story star to appear at one point or another. Instead, McDermott makes his debut on Organized Crime as detective Richard Wheatley.
Danielle Moné Truitt (Ayanna Bell)
Danielle Moné Truitt, who previously led the BET police drama Rebel in 2017, as well as having a major role on the short-lived Deputy in 2020, is bringing plenty of experience in the genre to the table in Law and Order: Organized Crime with her portrayal of Sergeant Ayanna Bell, a driving force in the titular unit at the center of the series. In addition to her steady roles on those aforementioned shows, Truitt has played smaller characters on shows like Chicago Med, Snowfall, and Mulaney. The talented actress and singer also lent her voice to the cast of Disney's The Princess and the Frog.
Ainsley Seiger (Jet Sloomaekers)
While there are established stars on Law and Order: Organized Crime, some key members of the cast, like Ainsley Seiger, for instance, aren't as well known as their on-screen counterparts. With her portrayal of detective Jet Sloomaekers on the latest Law and Order spinoff, Seiger will be making her television debut and only second on-screen role (the first being the 2019 short film American Waste). Expect to see a lot of Seiger as the show goes on, as she will be a series regular, per Deadline.
Tamara Taylor (Angela Wheatley)
Tamara Taylor, who has appeared on everything from Agents of S.H.I.E.L.D. to Altered Carbon, appears on Law and Order: Organized Crime as Angela Wheatley. When not portraying Camille Saroyan on 223 episodes of Bones from 2006 to 2017, or voicing Wonder Woman in various DC Comics animated series and movies, Taylor has shown up on shows like Six Feet Under, Everwood, and even Party of Five, where she played Grace Wilcox for 16 episodes.
Nick Creegan (Richard "Richie" Wheatley Jr.)
Nick Creegan is another name on the Law and Order: Organized Crime cast list that doesn't immediately jump out at you, but that doesn't mean the young actor who got his start in 2020 on the OWN original series David Makes Man won't be a star following his portrayal of Richard "Richie" Wheatley Jr., the son of Dylan McDermott's detective. Prior to Organized Crime, Creegan appeared in the short film A Balcony in Brooklyn, and will soon appear in crime drama Literature to Larceny.
Michael Rivera (Diego Morales)
Prior to landing the role of detective Diego Morales on Law and Order: Organized Crime, Michael Rivera had already appeared on various shows set in Dick Wolf's universe, with small roles on Law and Order, Special Victims Unit, and Criminal Intent, in addition to a number of shows not related to the franchise. This includes series like Oz and The Wire, as well as movies like It's Complicated and The Beaver.
Ibrahim Renno (Izak Bekher)
Ibrahim Renno, who portrays Izak Bekher on Law and Order: Organized Crime, is no stranger when it comes to crime dramas, as he has appeared on everything from The Blacklist to FBI over the years. On top of that, Renno has had smaller roles in the 2017 Hulu original political/spy thriller The Looming Tower as well as several films, including Sicario: Day of the Soldado, Wildcat, and The Rhythm Section. He has also appeared in more than a few short films throughout his career.
Charlotte Sullivan
Charlotte Sullivan appears in a recurring role in the supporting cast of Law and Order: Organized Crime, but to some she will always be Anna Turner from Chicago Fire (everyone is connected to Dick Wolf in one way or another). Over the years, Sullivan has appeared on crime procedurals like Rookie Blue and Murdoch Mysteries, as well as historical dramas like The Kennedys, where she portrayed Marilyn Monroe on the controversial 2011 miniseries. Her most recent appearance came in the 2021 TV movie Two for the Win.
Ben Chase
Ben Chase is another relative newcomer to film and television with his appearance on Law and Order: Organized Crime. Prior to landing a role in the Elliot Stabler-led spinoff series, Chase appeared as a character by the name of Chasé on the series of shorts called Love in NY. Over the years, Chase has taken on smaller, one-off roles on shows like the Amazon original series Transparent, Difficult People, and The Mysteries of Laura. He's also appeared in a number of film projects like A Shot Through the Wall in 2021 and The Last Thing He Wanted in the previous year.
Jalyin Fletcher
Jaylin Fletcher, who portrays Miles on the exciting television adaptation of Bong Joon-Ho's Snowpiercer, appears as a recurring character on Law and Order: Organized Crime. Prior to landing a spot one of the biggest shows on television (Snowpiercer) and one of the most anticipated spinoff series in recent memory (Organized Crime), Fletcher appeared on Coop and Cami Ask the World television series in 2018 and, before that, showed up in movies like The Female Brain, Saturday Church, and A Very Merry Toy Store.
The Law And Order: Special Victims Unit Crossover
In addition to the regular cast of Law and Order: Organized Crime, the show will feature key members of the Special Victims Unit cast for a crossover episode. We've gone ahead and provided some information for each of those stars for a quick refresher of where they've been and where you've seen them.
Mariska Hargitay (Olivia Benson)
A staple of Law and Order: Special Victims Unit, Mariska Hargitay has appeared in almost every single one of the show's nearly 500 episodes, going back to its debut in 1999. And, while the Primetime Emmy winner has mainly appeared on the hit series throughout her career, Hargitay has also appeared on shows like ER, Seinfeld, and Can't Hurry Love. Lately, when not appearing as Benson on other shows like Chicago P.D., Hargitay has made several appearances as herself on everything from Barefoot Contessa to The Jim Gaffigan Show.
Ice-T (Odafin Tutuola)
Ice-T has portrayed Odafin Tutuola on Law and Order: Special Victims Unit since the show's second season and has been a major player ever since. The rapper-turned-actor, who reached the height of his infamy in 1992 with the Body Count song "Cop Killer," has gone on to play a police officer or undercover agent on multiple occasions over the years, most notably (well, besides SVU) in the 1991 crime drama New Jack City.
Kelli Giddish (Amanda Rollins)
A series regular since Law and Order: Special Victims Unit Season 13, Kelli Giddish, with her portrayal of Amanda Rollins, has become a fixture on the long-running series. Prior to that, Giddish appeared on two episodes of The Good Wife as well as the soap opera All My Children from 2005 to 2007. Since joining SVU, Giddish has crossed over to Chicago Fire and Chicago P.D. on occasion.
Isabel Gillies (Kathy Stabler)
Isabel Gillies' history with Law and Order: Special Victims Unit goes back to 1999 when she began appearing as Kathy Stabler, Christopher Meloni's on-screen wife, a role she would play until 2011. That all changed in 2021 when Gilles, and her character, made a shocking return, setting up Organized Crime in the process.
That about wraps things up with the Law and Order: Organized Crime cast, but this doesn't mean there want be any surprises throughout the show's debut season, which kicks off at 10 p.m. ET, Thursday, April 1 on NBC. If you're looking for more shows to watch along with the return of Elliot Stabler, don't forget to check out our 2021 TV schedule.
Your Daily Blend of Entertainment News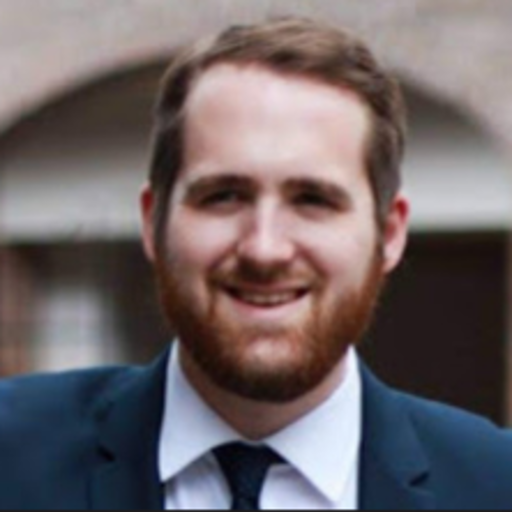 Philip grew up in Louisiana (not New Orleans) before moving to St. Louis after graduating from Louisiana State University-Shreveport. When he's not writing about movies or television, Philip can be found being chased by his three kids, telling his dogs to stop barking at the mailman, or yelling about professional wrestling to his wife. If the stars properly align, he will talk about For Love Of The Game being the best baseball movie of all time.