The Shadow And Bone Books: What To Know About Leigh Bardugo's Series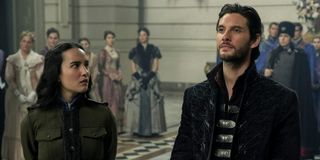 (Image credit: (Netflix))
CinemaBlend participates in affiliate programs with various companies. We may earn a commission when you click on or make purchases via links.
The days are numbered until Netflix's next fantasy series Shadow and Bone drops on the streaming platform, are you ready for it? In the vein of the streamer's last big hit from the genre, The Witcher, this Netflix TV show also comes with a legacy found in the bestselling Shadow and Bone books from Leigh Bardugo. Ahead of watching the series, if you're new to the Grishaverse, welcome and let's get you acquainted with the basics.
Season 1 of Shadow and Bone will be coming to Netflix this April for your binging pleasure. The season is eight episodes and packed with adventure and introductions to the unique fantasy world being explored within its storyline. Take it from someone who's seen Season 1 already: you won't be completely lost if you go in blind, but if you want to sit back and enjoy it a bit more, read on. Here's what you need to know about Leigh Bardugo's series before hitting play:
How Many Shadow And Bone Books There Are
The first Shadow and Bone novel came out back in 2012 and became a New York Times bestseller. The book is the one of three books from the Grisha trilogy, which also consists of 2013's Siege and Storm and Ruin and Rising. The Shadow and Bone books center on a teenage orphan named Alina Starkov who finds out she has incredible powers that could mend her war-torn world that is split in two by a large stretch of impenetrable darkness called The Shadow Fold.
Leigh Bardugo has since continued to tell stories within what's called the "Grishaverse" with two duologies from the same world. The Six of Crows duology consists of 2015's Six of Crows and 2016's Crooked Kingdom instead follows five different characters (switching back and forth between their viewpoints) who are part of a thieving crew who take part in a heist. Additionally, there is the most recent King of Scars duology, made up of 2019's King of Scars and Rule of Wolves, which centers on one young king of Ravka, Nikolai. But wait… there's even more! Bardugo has also published a number of short stories about the folklore of her fantasy world as well.
You can start reading with the Shadow and Bone trilogy boxed set on Amazon. Or, if you want to purchase the books individually:
Get Shadow and Bone (Book 1) on Amazon.
Get Siege and Storm (Shadow and Bone Book 2) on Amazon.
Get Ruin and Rising (Shadow and Bone Book 3) on Amazon.
Get Crooked Kingdom on Amazon.
What Is The Grishaverse?
From the outside looking in, Shadow and Bone's universe being called the Grishaverse can be quite confusing, so let's clear that right up. Grishaverse is derived from the word "Grisha," which are a people in Shadow and Bone and the world of Leigh Bardugo's books. To put in simple terms, the Grisha are like the wizards or benders of the Harry Potter and Avatar and the Last Airbender worlds respectively. They are a class of people who have powers that set them apart from the rest of the humans who live there.
There are many different types of Grisha, and they are typically determined through a test as children. If a child is determined Grisha, they are mostly separated from humans and taken off with other Grisha to learn how to hone their "Small Science" skills. There are three main types or "orders" of Grisha: Corporalki, whose power lies in the human body (such as a healer), Materialki, whose power lies in materials (such as an alchemist) and Etherealki, whose power lies in the natural elements. Shadow and Bone's protagonist Alina falls into the Etherealki category, since she can summon light. The Grishaverse explores these people and their stories through different lenses.
The Geography Of Shadow And Bone
The events of Shadow and Bone are more easily understood through a quick geographic tour. There are three nations you should know for the series: Ravka, Fjerda and Shu Han. Ravka is the central land that most of Shadow and Bone takes place on and includes the Shadow Fold (which some also refer to as The Unsea). It is a monarchy that has two borders to defend considering it is between Fjerda and Shu Han, which often become threats to the country of Ravka.
Shadow and Bone mainly takes place on the east side of the Shadow Fold in Ravka where its capital Os Alta is located. When we first meet Alina, she will be on the east side with plans to cross The Shadow Fold into the west with the First Army, a military regiment consisting of non-Grisha people. The Second Army is made up of only Grisha people and is based in the Little Palace, close to the King. The Shadow Fold is an incredibly dangerous rift in Ravka that is a huge risk to cross and contains terrifying creatures with long claws, leathery wings and rows of razor-sharp teeth called Volcra.
The Netflix Series Is Also A Six Of Crows Prequel
Netflix's Shadow and Bone series predominantly adapts Leigh Bardugo's Shadow and Bone novel, but there's also another element to keep in mind. The series will also set up the thieves from the Six of Crows duology as well. While Alina is going on her hero's journey, the season also begins to tell the story of Inej, Kaz, Jesper, Nina and Matthias before their written story arc in the novels. Therefore, the Shadow and Bone series operates as an adaptation of Shadow and Bone and a prequel to Six of Crows. Cool, right?
This will allow fans of the Grishaverse to interact with characters they know and love already in a way they've never seen them before. The Six of Crows books takes place two years after the events of the third Shadow and Bone book, so this decision allows these characters to be developed at the same time as Alina, and perhaps build out into their stories from the novels in future seasons.
If you're new to Shadow and Bone, this might feel like a lot to take in, but I assure you don't have to read all the books to enjoy the Netflix show. The season does a great job of introducing the Grishaverse. But, it most certainly does enrich the experience if you do know a bit about it going in. Now you have a primer, but there's a lot left to explore and learn. You're all set to binge Shadow and Bone starting April 23.
Your Daily Blend of Entertainment News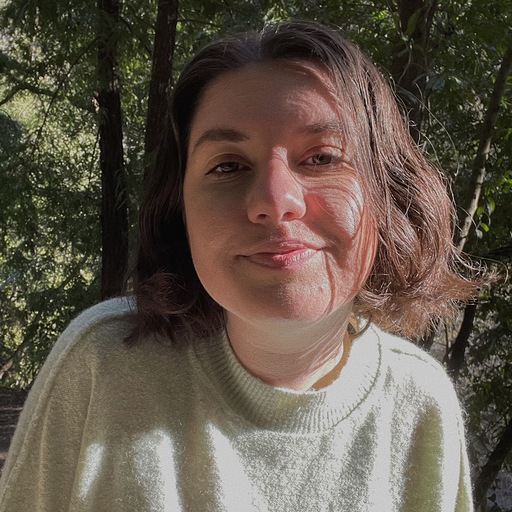 YA genre tribute. Horror May Queen. Word webslinger. All her writing should be read in Sarah Connor's Terminator 2 voice over.