Grey's Anatomy Fans Have Made A Big Connection Between New Derek And Meredith Episode And Heartbreaker From The Past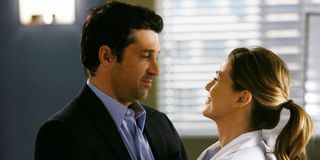 Spoilers ahead from Season 17, Episode 13 "Good as Hell" of Grey's Anatomy.
On the latest episode of Grey's Anatomy, fans had to say goodbye to Derek Shepherd once again, as Meredith's beach fantasy came to an end as a result of her starting to recover from her battle with COVID-19. Fans, however, managed to make a connection between that episode and a heartbreaker from the past.
On April 23, 2015, fans said goodbye to Derek Shepherd for the first time during Season 11, when he was hit by a car and eventually died of his injuries. Derek made a surprise return at the end of the Season 17 premiere in Meredith's COVID-induced fantasy and has appeared sporadically throughout. Then the newest episode, which premiered on April 22, 2021, nearly six years after his initial death, Derek said goodbye once again as Meredith got better and finally woke up. And fans can't get past the connection and heartbreak the show made them go through:
The last few episodes saw Meredith's health gradually progress, and she was finally taken off the ventilator. And despite wanting to be close to Derek and be with him after all these years, she told him that she can't leave the kids. Meredith soon vanished from the beach fantasy she's been living in, while Derek remained, walking along the shoreline by himself. Saying goodbye is never easy, but to do it twice is even harder:
Six years ago, when Meredith got the news about Derek and visited him in the hospital as he was dying, she told him it was ok and that he should go. Fast forward six years ,and it's now reverse. Derek knows Meredith has to be there for their kids. He's watched them grow up, and he doesn't want them to be without both their father and mother. He understands. It's a beautiful parallel between the show's most iconic couple, and it shows that MerDer is forever, as one fan put:
It wasn't all heartbreaking, though. Meredith mentioned to Derek that she told Zola about their Post-It wedding. The two never had a formal ceremony but, soon, they found themselves in wedding attire; Derek in a khaki tux and Meredith in a flowy dress, bouquet in hand. Their dream of getting married on the beach finally happened, even if it was just a dream. But third time's the charm, and fans are still loving their story:
The episode was an emotional one for MerDer fans everywhere and, even though everyone knew they would eventually have to say goodbye to Derek again, the fact that the episode premiered the day before the first time they had to part ways with him made it that much more emotional and heartbreaking. If Grey's Anatomy does come back for another season, hopefully Meredith's beach fantasy won't be gone too long and we'll see Derek again someday.
Your Daily Blend of Entertainment News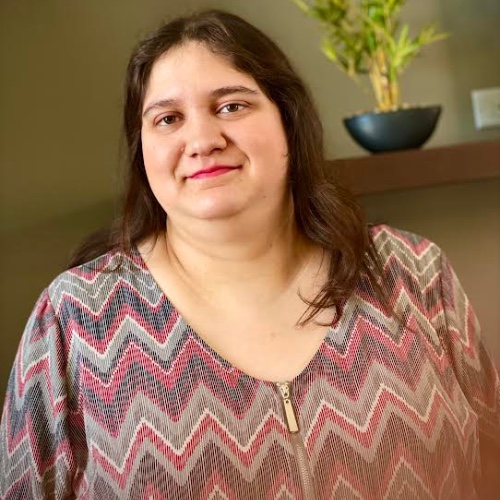 Passionate writer. Obsessed with anything and everything entertainment, specifically movies and television. Can get easily attached to fictional characters.