Who Will Elizabeth Choose? Lucas And Nathan Both Have Pros As When Calls The Heart Nears Season 8 Finale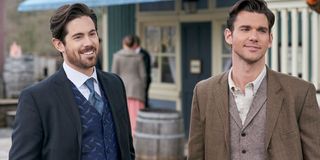 OK Hearties, heading into the penultimate episode of When Calls The Heart there are some key points I would like to talk out. The first is that it seemed as if Elizabeth had made her choice of a beau after mourning the death of her beloved Jack Thornton. That seemed true for a few weeks, but it turns out neither Lucas nor Nathan give up that easily and now that we are nearing the end of Season 8, I'm wondering if we are actually nearing the end of the love triangle?
Elizabeth Chose Lucas Bouchard, But That May Not Be The End Of It
I actually thought we may have reached the endgame to the particular storyline partially through Season 8, but those close to the show have referred to this story as a "marathon" and "not a sprint," so I suppose the love triangle continuing on makes sense. After Elizabeth chose to date Lucas, she was open and honest with Nathan about her choice and things seemed to be going swimmingly. In fact, I'd argue Elizabeth and Lucas have been pretty copacetic on the dating front in recent weeks, but things have suddenly become stormy between Nathan and Elizabeth. Is this a case of frustrated attraction?
To note, Nathan has been just obstinate about not giving up on Elizabeth. This has occurred because of his desire for Elizabeth, but also because he knows she would make a positive partner and because of Elizabeth's connection to Allie. We also learned he feels overly protective of Elizabeth after coming to Hope Valley to keep an eye on her after Jack Thornton died on a training mission he was originally supposed to be a part of. She didn't ask for him to come to Hope Valley, but it's easy to see why Nathan is so set on being the key to Elizabeth's heart.
A Wedding Is Afoot On When Calls The Heart
The preview for this week's episode of When Calls The Heart is teasing wedding bells, but unfortunately that does not mean a resolution to Elizabeth's dilemma. Instead, it seems as if Florence finally found the dress of her dreams and will be wedding Ned at the chapel -- just after When Calls The Heart added a new preacher into the mix.
In fact, I'm a little bit surprised that the preview for this week's episode is far more wedding-centric than anything else. For at least one week, it seems the Elizabeth love triangle -- and possibly the sideplot involving Carson and Faith -- will be put on hold to bring some joy into lives. Or perhaps the preview for When Calls The Heart is simply not bringing in the juicy stuff?
The Season Finale Airs On May 2: Who Should Elizabeth Choose?
Look, no offense to Nathan, but I'm still Team Lucas. He's come a long way since he first came to Hope Valley, he and Elizabeth share a love of reading and learning and he also just has not been drama at all this season, at least when it comes to his relationship with Elizabeth. Their storyline has been tender, open and kind. He's a better fit in many ways, but Lucas is also restless and may want to move on from Hope Valley at some point.
In addition, the passion that Nathan feels for Elizabeth is flattering and the connection that Elizabeth feels with Allie is more than that of just a teacher. Allie is her family and giving up on Nathan would not mean she'd give up on that connection, but she would always be more like a mentor than a flesh and blood parent. If Elizabeth leads with her heart -- a la When Calls The Heart -- Nathan may be the person she chooses. Though life as a mountie's wife would come with its challenges once more.
The last time I did a poll, there was a clear winner among the fanbase and I'm curious if the Hearties are still feeling one good man over the other as we get close to the Season 8 finale on May 2. So far, we haven't heard official word on Season 9, but hopefully that will be coming soon. In the meantime, tune in to When Calls The Heart on Sunday nights at 9 p.m. ET or see what else is coming to TV with our full spring TV schedule.
This poll is no longer available.
Your Daily Blend of Entertainment News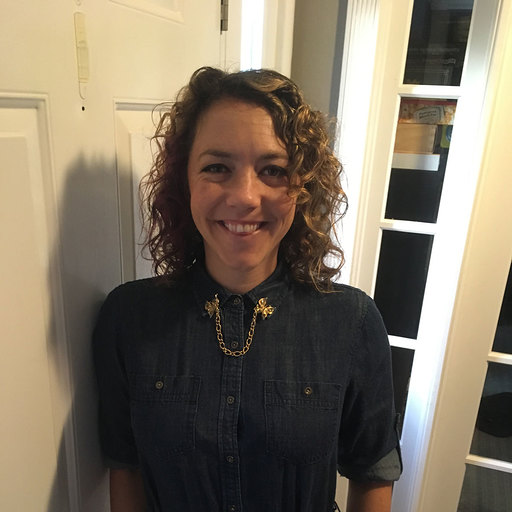 Reality TV fan with a pinch of Disney fairy dust thrown in. Theme park junkie. If you've created a rom-com I've probably watched it.