The Walking Dead Season 11: Premiere Date, Cast And Other Quick Things We Know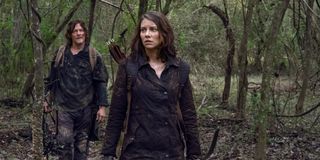 It's all led to this.
The Walking Dead has been around for more than a decade now, premiering in October 2010, capturing the eyes of viewers everywhere and becoming one of the most popular dramas on television.
Now, The Walking Dead Season 11 will be coming out sooner than any of us expect – and it's time we prepare for revelations, heartbreaks, and plenty of zombie-killing action. This is everything we know so far about the upcoming Season 11 of The Walking Dead.
The Walking Dead Season 11 Will Premiere In August 2021
Usually, with The Walking Dead, an October premiere is almost a given, with a break in between eight episodes and then airing later on in the year. However, for Season 11 of The Walking Dead, the premiere will be happening on August 22, 2021, airing a lot earlier than what it's usually done.
Hey, anything that lets me see my favorite walker-killers sooner will always be good in my book.
The Walking Dead Season 11 Will Be Its Last, And Will Begin With Eight Episodes
After ten years and ten seasons, we are sad to say that The Walking Dead Season 11 will be its very last season after a long run. With plenty of characters that have died and insane episodes, The Walking Dead will finally call it quits after Season 11. The last season will begin with eight episodes, starting a massive 24-episode conclusion to the series.
Angela Kang, the showrunner for The Walking Dead, was eager to share her thoughts in the official announcement from AMC, stating how excited she was for the last season.
The Walking Dead Cast Is Expected To Return In Season 11
With this being the last season, it's pretty safe to assume that most of the cast that we have come to love will be returning for the final season of The Walking Dead, from Norman Reedus' Daryl Dixon to Melissa McBride's Carol Peletier. Hopefully, the last season will close plenty of storylines – and give way to the spinoff between Daryl and Carol later on.
What's even more exciting is that for Season 11, Lauren Cohan will officially be back as a main character for The Walking Dead. While she did appear in the last couple of episodes of Season 10, Maggie will be around for the end of the show a lot more now. According to The Hollywood Reporter, Cohan's return as a series regular was announced along with the renewal news for Season 11 during the 2019 NY Comic-Con, where Cohan said:
I missed Maggie so much for the time she was gone in The Walking Dead, so I'm super excited to see her back for one last season.
The Walking Dead Season 11 Will Introduce A Key Comic Character
While we know that all of the characters we know and love will return in Season 11 of The Walking Dead, new characters from the comics will also be arriving, and an important one at that. According to Deadline, actor Michael James Shaw has signed on to play Mercer in the upcoming final season.
For those who don't know, Mercer is a powerful soldier of the Commonwealth military in The Walking Dead comics and the leader of the community's military. He's pretty much the definition of a bad-ass. With this confirmation, the Commonwealth storyline is so close we can almost taste it.
The Walking Dead Season 11 Will Start Off With "Big And Scope-y" Episodes
The last six episodes of The Walking Dead Season 10 were more character-driven, focusing in on the stories that don't quite necessarily go along with the story, but add depth and detail to the characters we have come to love. From Negan's solo episode on his past to finding out Daryl Dixon had a girlfriend at one point, there were plenty of stories to discover.
However, showrunner Angela Kang told TV Line that the time for those stories are over.
Can August come sooner? I'm already bouncing with excitement. I need to know where these characters are going. Angela Kang, give me the final season now!
Alexandria Is In Danger In The Walking Dead Season 11
We all know what happened during The Whisperer War in The Walking Dead Season 10, and how Alexandria was destroyed. Now, it's up to the community to somehow put the pieces back together. Even so, there still seems to be danger lurking near every corner in the official synopsis released by AMC.
To summarize, the group is trying to refortify Alexandria to somehow make it stable again, with new residents now added with Hilltop and the Kingdom, both destroyed due to the war with the Whisperers. Maggie's group as well, named the Wardens, is also staying in Alexandria, creating more people than the settlement ever had before.
Now, they all have to try and secure food and keep the place standing before it collapses, trying to find a way to somehow keep their lives and keep Alexandria standing while other communities have fallen so many times before. However, the newcomer Princess, Ezekiel, Yumiko and Eugene are still captured by mysterious soldiers, who are members of a bigger group.
If we want to theorize, I think that the bigger group might be the Commonwealth, but we don't know for sure yet. However, you can bet that these first eight episodes are going to have plenty revealed, and so many people trying to fight to keep their home alive.
Maggie And Negan Will Have To Learn To Live With Each Other In Season 11
Another big part of Season 10 of The Walking Dead was Maggie and Negan meeting again. For those who don't remember (I mean, how can you not?), Negan is the one who killed Glenn, Maggie's husband, when he was the leader of the Saviors, so tensions are kind of thick between the two.
However, for the sake of Alexandria, these two are going to have to learn to work together. Showrunner Angela Kang talked with Deadline about the upcoming conflict, and how it's going to affect the two characters dynamic.
Oh boy, this sounds like a fight waiting to happen – and I am here for it. While I've loved Negan's change throughout the series, I can't help but wonder what might happen now that Maggie is back. And now, we won't need to wait long to find out.
There's no official trailer out yet for The Walking Dead Season 11, but there is a teaser, so be sure to check it out here.
It's crazy to think that The Walking Dead will be part of the 2021 Summer TV schedule and the 2021 Fall TV schedule, but the more The Walking Dead for me, the happier I'll be. What are you excited about the most about this last season?
Your Daily Blend of Entertainment News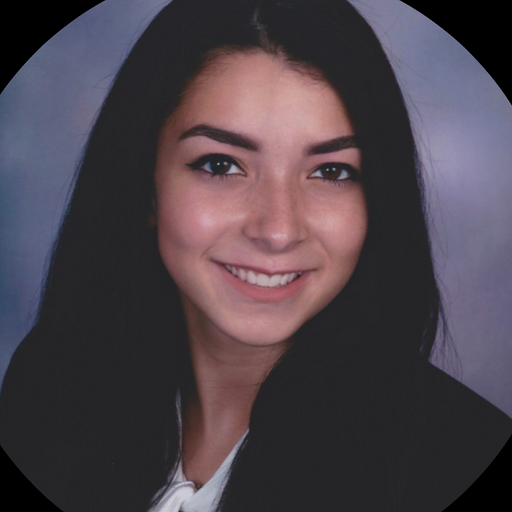 Big nerd and lover of Game of Thrones/A Song of Ice and Fire. Will forever hate season eight. Superhero and horror geek. And please don't debate me on The Last of Us 2, it was amazing!