The Wire, And 4 Other Classic HBO Shows We Wish Got Movies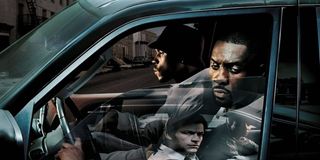 CinemaBlend participates in affiliate programs with various companies. We may earn a commission when you click on or make purchases via links.
Entourage, Sex and the City, Deadwood, and now The Sopranos with The Many Saints of Newark, are all HBO shows that would eventually become movies. Though three of those aforementioned films were all continuations of the series they were based off of, The Many Saints of Newark is actually a prequel, which got me to thinking: what other former HBO shows would I love to see get the movie treatment? Especially if it took a creative approach like The Many Saints of Newark did. My mind immediately jumped to The Wire.
For a time, pre-Game of Thrones, HBO really seemed like it could do no wrong. OK, that's not true at all, since there are several shows that missed the mark by a wide margin. (Arli$$ and Hung, anyone?) But, the good shows were really good, and I'd love to see some sort of continuation for them, whether it was forward, backward, or somewhere in-between. So, here are five HBO shows that I wish would get the movie treatment, similar to The Sopranos, and what those movies could potentially look like.
Oh, and some major spoilers up ahead!
The Wire
Premiering in 2002 and ending in 2008, it is often debated by many modern-day viewers what the greatest TV show of all time is—The Wire, or Breaking Bad? And while I've already analyzed that question, I think it's safe to say that The Wire has a legacy like few others. Some might even say that the show, which gets into the seedy underbelly of Baltimore's drug scene, police force, politics, and even its education system, which are all connected, ended perfectly and doesn't need a continuation. Why mess with perfection?
You know what? I agree. At least with the idea that it doesn't need a continuation AFTER the show. Since Baltimore is essentially the main character of The Wire, I'd actually love to see a movie that showed Baltimore in the past, kind of like what The Deuce did with the '70s. I actually wouldn't even care if younger versions of characters from the show didn't turn up. The Wire was such a smart show, that I think it could create brand new characters and still be compelling throughout. Basically, I just want more of The Wire!
True Blood
"Sookie!" (Said in Bill Compton's—as played by Stephen Moyer—voice). Debuting in 2008 and ending in 2014, True Blood was the story of a barmaid/faerie (Anna Paquin) who falls in love with vampires (though, she doesn't end up with any in the finale). But, Sookie wasn't the only "Fangbanger" in town, as there were a whole bunch of vampires in Bon Temps, Louisiana hooking up with, well, pretty much everybody. It was a very sexy show.
So, yes, I know, there might be a True Blood reboot coming, but it seems like even the book series' author, Charlaine Harris, doesn't know what's going on with that. Honestly, I want a movie. Since Sookie was in a pretty good place by the end of the show, I would like to see what happened with Sam Merlotte (True Blood cast member Sam Trammel). Or Eric. Unlike Bill, who died of Hep V, Eric (Alexander Skarsgård) lived and even created a cure for Hep V called New Blood with Pam. I'd love to see the results of that, which I can only imagine wouldn't go well.
Six Feet Under
Like Breaking Bad and The Wire, Six Feet Under is a show that ended perfectly. Debuting in 2001 and ending in 2005, the show concerned the Fisher family, who owned a funeral home with their friends and significant others. What made the show special, though, was its unconventional nature. Every episode would start with a death, and the characters would reflect on their own lives and sometimes even talk with the dead (I mean, not literally, of course. It was in their heads).
Since Six Feet Under ended perfectly, and we got to see how all of the characters die, I think we would have to do the same thing with The Wire and go into the past. The show starts with Nate Fisher's father's death, but I would love to see more of Nathaniel Sr.'s life. We do get to see some of it through dream sequences on the show, but I want to see more of his life as a young man in a whole movie. Like The Wire, I just want more of Six Feet Under!
Eastbound & Down
The only comedy on this list, Eastbound & Down, which debuted in 2009 and ended in 2013, was about a former pitcher named Kenny Powers (Danny McBride) who returns to his hometown as a substitute gym teacher, and just keeps messing up over, and over...and over again. To hilarious results.
The ending of Eastbound & Down is weird. Like, even by Eastbound & Down standards. It ends with Kenny's voiceover, which includes his wife getting gunned down in an alley, Kenny becoming addicted to heroin, going to Africa on a weird hovercycle, getting remarried, and then getting burned on a funeral pyre, but it's all just a screenplay. It's pretty wonderful.
Because Eastbound & Down reveled in ridiculousness, I honestly think that the movie could go absolutely anywhere. I couldn't even think where, but the show was so inventive, that Kenny Powers could be in any scenario. Even as a part of the Fast series of films. In fact, forget the Fast Franchise and Jurassic Park. I want the Fast series and Kenny Powers! Or Jurassic Park and Kenny Powers. Seriously, either works.
Oz
Debuting in 1997 and ending in 2003, Oz is the oldest show on this list and HBO's first major hour-long drama series. It's also the first show I ever saw on HBO, and I was probably way too young. The story concerns the inmates in the Oswald State Correctional Facility (or, just Oz, for short), and it chronicles the lives of a number of different prisoners inside the big house, and how they all coexist, often to violent results. The thing that really struck me, though, was its methods of storytelling, most notably having inmate Augustus Hill (Lost's Harold Perrineau) talk directly to the audience and impart both plot and wisdom.
At the end of Oz, the inmates are evacuated after a poisonous powder gets into the prison and kills off the Aryans. Unit manager, Tim McManus (Terry Kinney) implies that the prisoners will be back someday, but afterwards, it looks like that never comes to be. Well, I'd like to see what happens to the prisoners who did survive Oz, like Ryan O'Reilly (Dean Winters). The show was all about rehabilitation, and I'd love to see what happened to the inmates of Emerald City. The show ended off fine, but I always felt like there should be a bit more to it.
Are there any other HBO shows that you would love to be seen made into a movie? If you're still in an HBO mindset and want to hear what we think are The Wire's best episodes or just want to know about 2021 movies, then make sure to come back here often.
This poll is no longer available.
Your Daily Blend of Entertainment News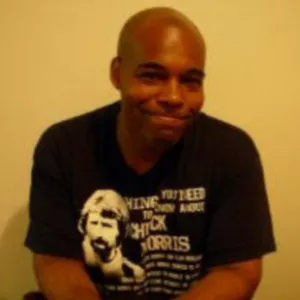 Rich is a Jersey boy, through and through. He graduated from Rutgers University (Go, R.U.!), and thinks the Garden State is the best state in the country. That said, he'll take Chicago Deep Dish pizza over a New York slice any day of the week. Don't hate. When he's not watching his two kids, he's usually working on a novel, watching vintage movies, or reading some obscure book.