What The True Blood Cast Is Doing Now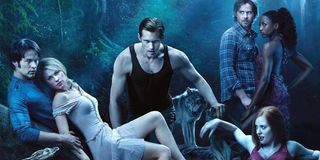 In 2008, HBO introduced the world to more sexy vampires, but this time they weren't bound by the same rules as most vampires. This series was True Blood. For seven seasons, the show focused on Sookie Stackhouse, a girl who could hear people's thoughts. She resided in Bon Temps, a sort-of magical proposed Utopia where vampires, other creatures, and humans attempted to live together in harmony. Of course that didn't happen.The series shot many of the True Blood cast to stardom, including Anna Paquin, Stephen Moyer, and Alexander Skarsgard.
True Blood developed a strong cult following, and received many accolades and praise from TV critics and fans. It's been 12 years since the series aired, and six since it ended in 2014. The cast have been using the momentum and success of the series to propel their careers even further.
Let's check in with some of the main and supporting True Blood cast to see what they've been up to since the series ended. Warning: This may contain minor spoilers about the True Blood plot. Don't read further if you don't regularly visit Fangtasia.
Anna Paquin (Sookie Stackhouse)
Anna Paquin played Sookie Stackhouse, the faerie torn between two vampires, a shapeshifter, a vampire-faerie, and a wolf. At least, that's how True Blood was advertised, but most of the series really revolved around Bill (Stephen Moyer) and Sookie. It was a constant romance cycle until the very end.
After True Blood, Anna Paquin stayed very busy. In 2017, she appeared in a Canadian police mystery called Bellevue. That same year, Paquin played Nancy Montgomery in the miniseries Alias Grace. In 2019, she took on a major role in The Affair as Joanie Lockhart, the adult daughter of Cole (Joshua Jackson) and Alison (Ruth Wilson). Anna Paquin plays the lead in PopTV's series Flack. Her character Robyn is an American publicist who represents scandalous celebrities in London. Paquin also had roles in The Irishman, Pixar's The Good Dinosaur, and reprised her role as Rogue in X-Men: Days of Future Past.
Stephen Moyer (Bill Compton)
Stephen Moyer played Sookie's main love interest, vampire Bill on True Blood. Like many vampires, he struggled with his vampire instincts, ambition, lust, and many other dark addictions. He rose and lost power many times throughout the show.
In 2015, Moyer appeared in the series The Bastard Executioner, a historical fiction about a man who tries to leave his violent past behind, but that is harder than expected. The former True Blood actor also had a role in Concussion, the bio, sports drama that starred Will Smith. His next major role was in 2017 with Safe House, a British crime drama. He starred in Season 2. Also in 2017, Moyer took on a lead role in Fox's Marvel X-Men TV series The Gifted. Moyer appeared in that series until 2019. In 2020, he has a lead role in the Canadian espionage drama Fortunate Son.
Alexander Skarsgard (Eric Northman)
Eric Northman, Sookie's other vampire love interest and the vampire sheriff of Bon Temps. He also owns Fangtasia with his trusted side-kick Pam (Kristin Bauer van Straten).
Alexander Skarsgard appeared in a few movies after True Blood, including The Giver, The Diary of a Teenage Girl, Zoolander 2, The Legend of Tarzan, and Long Shot. His most known TV role following True Blood is as Perry in Big Little Lies. He won an Emmy award in 2017 for his portrayal as Perry. He's also set to play Randall in the latest adaptation of Stephen King's The Stand.
Ryan Kwanten (Jason Stackhouse)
Ryan Kwanten played Sookie's sex driven, screw-up older brother, Jason on True Blood. Eventually Jason grows up a lot and becomes a police officer.
The Australian actor appeared in many films from 2014 to 2020, including Kidnapping Freddy Heineken, Who Gets the Dog?, Supercon, and up-coming Australian sci-fi film Loveland. In 2018, he began working alongside Sean Bean and Katrina Law in the Crackle series The Oath. In 2020, Kwanten plays Peter Wolfe in Season 2 of the Facebook Watch series Sacred Lies.
Rutina Wesley (Tara Thornton)
Rutina Wesley played Sookie's best friend Tara, who got dealt one of the worst hands on the show. They put Tara through a lot on True Blood, but she finally got some semblance of peace during the final season.
Rutina Wesley only appeared in a couple movies since True Blood ended: the horror movie 13 Sins, Last Weekend, and The Perfect Guy. She also appeared in episodes of Hannibal, Arrow, and The Walking Dead. In 2016, Wesley took on a starring role in the Ava DuVernay and Oprah Winfrey series Queen Sugar. The fifth season of the series is scheduled to premiere in 2020.
Sam Trammel (Sam Merlotte)
Sam Merlotte was a shapeshifter who also had a really hard time on the show. It all started so simple for Sam. He was just another magical being in love with Sookie, and she just didn't reciprocate his feelings (at least in the show). Then things got really dark for Sam, but he found his happy ending by True Blood's series finale.
Sam Trammel's biggest roles since True Blood have been appearing in This is Us, The Order, Reckoning, the movie The Fault in Our Stars, and on the final season of Homeland.
Deborah Ann Woll (Jessica Hamby)
Jessica entered the scene as Bill's sort-of vampire daughter. She grew into her own over the course of the series, being one of the main driving forces to save the vampires in the final two seasons. She eventually found love and happiness with Hoyt (Jim Parrack).
Deborah Ann Woll appeared in the horror film Escape Room. From 2015 to 2019 she played Karen Page in various Netflix Marvel shows: Daredevil, The Defenders, and The Punisher.
Kristin Bauer van Straten (Pam)
Pam was the sassy, no nonsense second in command to Eric. Pam often said what the viewers were thinking, so she easily became one of my favorite True Blood characters.
Kristin Bauer van Straten appeared in Nocturnal Animalsin 2016. The film was a psychological thriller starring Amy Adams, Jake Gyllenhaal, Michael Shannon, and Aaron Taylor-Johnson. In 2018, she voiced Killer Frost in the DC film Suicide Squad: Hell to Pay. She also appeared in the Netflix movie Happy Anniversary. In 2020, she reunited with former True Blood co-star Ryan Kwanten in Sacred Lies, a Facebook Watch drama.
Carrie Preston (Arlene Fowler)
Arlene was a minor character throughout True Blood, but she remained a consistent presence on the series from start to finish. She often acted as the comic relief, especially when dealing with her children.
Carrie Preston received an Emmy nomination in 2016 for her guest role on The Good Wife, a show she previously won an Emmy for in 2013. Carrie Preston has had a busy career after True Blood. She appeared in a series called Happyish in 2015. From 2010 to 2016, she had a recurring role on The Good Wife. She also had a recurring role on Person of Interest from 2012 to 2016. In 2017 to 2018, she reprised her role as Elsbeth Tascioni in The Good Wife spin-off The Good Fight. In 2017, she landed a lead role in Claws. A fourth and final season of Claws is expected to drop on TNT in 2020.
Joe Manganiello (Alcide Herveaux)
Alcide, the hot werewolf that almost made Sookie forget about dating those risky vampires.
Joe Manganiello blew up during his time on True Blood. In 2015, he reprised his role as Big Dick Richie in Magic Mike XXL. In 2017, he appeared as Deathstroke in Justice League. The next year he appeared in Dwayne Johnson's Rampage. He also had a role in Jay and Silent Bob Reboot. Sometime in the near future, he's supposed to appear in the Netflix comedy The Sleepover, which co-stars Ken Marino, Alyssa Milano, and Malin Akerman. Joe Manganiello has also appeared in episodes of One Day at a Time, The Big Bang Theory, and Mom.
Chris Bauer (Andy Bellefleur)
Andy Bellefleur was the lovable sheriff, who was stubborn and pessimistic, and often hostile towards Jason. As the series goes on, Andy receives more depth and confidence in his abilities.
Chris Bauer played Detective Tom Lange during the first season of American Crime Story. From 2014 to 2017, he played a recurring character on the Starz series' Survivor's Remorse. Chris Bauer has also had roles on Law and Order True Crimes, The Deuce, and For All Mankind, and appeared in episodes of Homeland, FBI, and Brooklyn Nine-Nine.
Anna Camp (Sarah Newlin)
Sarah Newlin along with husband Steve Newlin ( Michael McMillian) were televangelists who used religion as a weapon. She has a brief affair with Jason, and Steve becomes a vampire. Sarah becomes one of the main antagonists during the sixth and seventh season.
Anna Camp has a lead role in the Pitch Perfect film series. She also appeared in the shows The Good Wife, Good Girl Revolt, Unbreakable Kimmy Schmidt, and Perfect Harmony. Camp appeared in the films Café Society, The Most Hated Woman in America, and the upcoming Issa Rae and Kumail Nanjiani movie The Lovebirds. Anna Camp co-stars with Steven Strait in a movie about terminal illness, Here Awhile, which is set for a June 9, 2020 video on demand release.
Nelsan Ellis (Lafayette Reynolds)
Lafayette was Tara's outspoken, scene-stealing cousin Lafayette. He was the most meme-able and memorable character on True Blood.
Nelsan Ellis had roles in the movies Little Boxes, Roxanne Roxanne, The Stanford Prison Experiment, and Get On Up. From 2016 to 2017, he played Shinwell Johnson on Elementary. Sadly and tragically Nelsan Ellis died in 2017 from congestive heart failure.
True Blood is one of the series that HBO is currently offering free to everyone right now. This means that you can revisit Bon Temps to see some of your favorite characters again, or visit it to meet them for the first time. Stream True Blood here.
Your Daily Blend of Entertainment News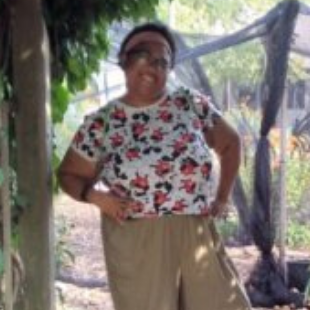 Spent most of my life in various parts of Illinois, including attending college in Evanston. I have been a life long lover of pop culture, especially television, turned that passion into writing about all things entertainment related. When I'm not writing about pop culture, I can be found channeling Gordon Ramsay by kicking people out the kitchen.