Doctor Who: 6 People Rumored Or Speculated To Play The 14th Doctor, So Far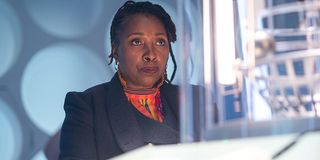 While The BBC has not explicitly confirmed that Jodie Whittaker will depart Doctor Who sometime after Season 13, there have been enough rumors to indicate the series will be in search of its 14th Doctor soon enough. Recasting the lead role of the sci-fi series is nothing new, and there's no shortage of names already in the mix for who could take up the mantle.
So, who looks most likely to play The 14th Doctor in Doctor Who? There's a lot of interesting names in the mix we'll get into below, and no, Olly Alexander is not one of them. This list is comprised of some of the more popular names speculated by the internet and ones we'd love to see step into the role.
Jo Martin
When it comes to theories surrounding who will take Jodie Whittaker's place in Doctor Who, this feels like the most likely candidate. Jo Martin was introduced in Season 12 as The Doctor, though we don't know yet where she fits in the Doctor's lifespan chronologically. It's possible she's the 14th Doctor, though the fact that she didn't immediately recognize her past self when she was brought back has led some to believe she's not the next incarnation.
I've watched Doctor Who enough to know that the writers can write just about any plot device they need to fit the situation they'd like, so I'm not ruling out Jo Martin as the 14th Doctor. She'd be an easy replacement for Jodie Whittaker, and one that could've been secured long before the rumors of Whittaker's departure. Martin is my personal favorite pick for the mantle for that reason because I need to know how she got caught up in a situation with actual living Time Lords?
Richard Ayoade
Richard Ayoade's name seems to pop up every time Doctor Who casts a new Doctor, and it isn't hard to see why. He's a prolific television actor over in the UK, and someone well known by American audiences. Doctor Who is an internationally acclaimed series, so it would make sense that whoever takes on the 14th Doctor be someone with recognition both at home and overseas.
Doctor Who has yet to cast a Black male as The Doctor, so Richard Ayoade's casting would be a historic moment if he replaced Jodie Whittaker. Whether or not he'll actually get the role is another matter entirely. As I've mentioned before, his name has surfaced in the past. He didn't get the role those past times, so perhaps we shouldn't be so willing to believe he's any closer this time around.
Michaela Coel
Michaela Coel is another big name that's risen to prominence as a frontrunner in the 14th Doctor betting pools for Doctor Who, and it totally makes sense. She's a British internationally renowned actress (up for an Emmy this year) with shows like Black Mirror, Chewing Gum, and I May Destroy You under her belt. It would be crazy for The BBC not to consider her as a replacement for Jodie Whittaker, but can the rumors be trusted that she's most likely to take the role?
As I've stated before, The BBC has done a great job of keeping the identity of the next actor to play The Doctor until just days before the announcement. Current rumors about Michaela Coel taking the role feel just as valid as every other rumor floating out there, though there's no denying her star power would bring a spotlight to the long-running series. She'd certainly be a casting that Doctor Who fans would surely be excited about, especially given her past experience with science fiction on shows like Black Mirror.
Michael Sheen
Michael Sheen is a Welsh actor that needs no introduction, considering the numerous acclaimed series and films he's been a part of. He's even been a part of Doctor Who, where he voiced House in the episode "The Doctor's Wife." Now there are odds that say he could be the 14th Doctor and replace Jodie Whittaker, and the idea isn't as crazy as it sounds.
At 52 years old, Michael Sheen would be slightly younger than Peter Capaldi was when he took over for Matt Smith as The Doctor. Another fun fact is that Capaldi also had a credited appearance in Doctor Who as an entirely different character before his casting, so it's easy to use Capaldi as the justification behind why Sheen could be the next Doctor. He'd certainly be a solid choice for the job, but given his busy schedule, one has to wonder if he'd slow down enough for the type of stint that Doctor Who often demands.
Kris Marshall
Much like Richard Ayoade, Kris Marshall is a name that's sprung up a couple of times in the past when chatter for a new Doctor pops up. In fact, he was said to be the favorite to take over Doctor Who after Peter Capaldi exited, but as fans know, the role went to Jodie Whittaker. Now he's back in the list of favorites to replace her, and fans once again have hope that the veteran actor from Love Actually and many other projects. may become The Doctor.
Kris Marshall would be one of the older Doctors in the modern era, though younger than someone like Peter Capaldi or Michael Sheen. The fact that he's been a frontrunner in the past may feel positive for some that his time has come, but we really don't know how close he was to the role, if at all. Still, he'd be a strong candidate for the position, which may be why he continues to pop up.
Kelly Macdonald
Scottish actress Kelly Macdonald is another famous woman floated as a replacement for Jodie Whittaker as the 14th Doctor, and her resume is staggering. She's an Emmy-winning actress with credits in movies like Trainspotting and No Country for Old Men, and she had a five-season stint on the acclaimed series Boardwalk Empire. She's familiar with staying on a television production for an extended period of time, so it stands to reason she's ready for all that comes with Doctor Who.
Kelly Macdonald is an option that absolutely echos the initial decision to cast Jodie Whittaker and would track with past Doctor reincarnations that went from David Tennant to Matt Smith. Certainly, a good choice if showrunner Chris Chibnall is looking to maintain the same tone as Seasons 11 and 12, which he may be trying to do.
Ultimately, it may be a while before we know who the next Doctor is, as Doctor Who has yet to officially announce whether Jodie Whittaker is leaving. Keep an eye on CinemaBlend for updates on the situation, and try to find a new show to get into with our 2021 fall TV schedule.
Your Daily Blend of Entertainment News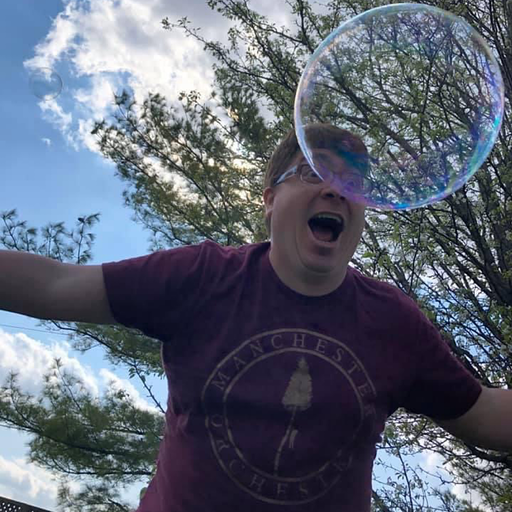 Mick contains multitudes and balances his time reporting on big happenings in the world of Star Trek, the WWE, reality television, and other sci-fi shows.