How The WWE May Attempt To Fix Its Financial Situation After Losing So Many Superstars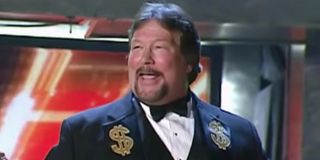 WWE's Million Dollar Man Ted DiBiase famously said, "Everybody's got a price," and that could very well be a statement the organization takes to heart going forward. At least, that's what some fans may believe following surprising comments made recently by WWE President and Chief Revenue Officer Nick Khan, who floated out a possible idea that could help the wrestling organization attempt to fix its financial situation.
Nick Khan appeared as a guest on the podcast Recode Media with Peter Kafka and talked about the struggles that the WWE has faced in the past year when it comes to finances. Amidst contracts of high-profile wrestlers like Braun Strowman, Bray Wyatt, and others being cut for budgeting reasons, the host asked Khan point-blank what the chances are that the WWE would still remain a standalone company in the next year. Khan, who has allegedly been the decision-maker behind some of those controversial budgetary decisions, gave a rather surprising response.
Though Nick Khan quickly stated that the WWE is not actively looking to sell or change ownership, he did imply that everyone is passively cool with it, saying the company's exec team would be down to listen to pitches from interested parties. That's a pretty powerful statement coming from one of WWE's top executives, especially since the organization has been under the McMahon family since 1953, when Vince McMahon Sr. founded Capitol Wrestling Corporation. Vince K. McMahon (his son and the Vince McMahon most modern fans are familiar with) bought out the company in 1982 and has owned it ever since.
The WWE has been the dominant organization in the wrestling world for decades, but 2020 took its toll on the empire. The pandemic meant the organization had to halt its live touring schedule, a notable source of income for the WWE. That included making going fan-less and making other last-minute changes for WrestleMania 36, one of WWE's biggest events of the year. WWE has seemingly mitigated these financial losses with the release of wrestling talent with high contract values and brokered a lucrative streaming deal with Peacock, but with the threat of another potential lockdown looming, one would think the organization is wise to weigh all its financial options.
Prior to the question about potentially selling ownership of the company, Nick Khan was asked if perhaps the WWE could make an in-house change where fans would see the day when Khan replaces Vince McMahon as the head of WWE. Khan, perhaps knowing his response could prompt a reaction from McMahon, answered in a very diplomatic way.
If Vince McMahon is unwilling to step away and hand the WWE to someone in-house, one would have to imagine he'd be even less willing to step aside for an outside party, even if that outside party dropped a ton of money as an investment. Still, any news about the WWE changing hands even slightly would be monumental, so Nick Khan even suggesting such an offer would be entertained is crazy to hear. Of course, this by no means indicates it'll actually happen, and it's probably just as likely as McMahon actually surviving to the age of 130. And he'd presumably still be yelling at superstars in the ring and firing them behind the scenes.
WWE's SummerSlam pay-per-view is set to kick off on Peacock Saturday, August 21st at 8:00 p.m. ET. Continue to stick with CinemaBlend for any exciting developments that happen in the world of wrestling, such as Ric Flair's hilarious response to an NSFW viral pic.
Your Daily Blend of Entertainment News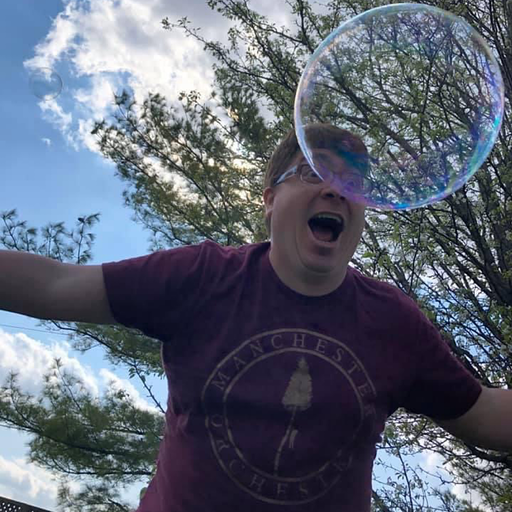 Mick contains multitudes and balances his time reporting on big happenings in the world of Star Trek, the WWE, reality television, and other sci-fi shows.