Supergirl Revealed What Happened To Nyxly After Escaping The Phantom Zone, And I'm Confused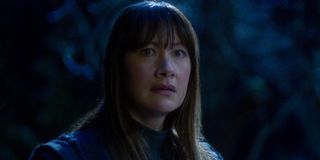 Warning! The following contains spoilers for the Supergirl episode Season 6, "Dream Weaver." Read at your own risk!
Supergirl introduced the imp Nyxly early on in Season 6. Although at first she seemed like an ally of Kara while she was in the Phantom Zone, her true villainous nature was revealed. When Kara was rescued from the Phantom Zone by the Superfriends, audiences saw that Nyxly hitched a ride to the ship unbeknownst to anyone on it. In "Dream Weaver," fans finally learned where Nyxly ended up, but the answer is pretty confusing.
Nia spent most of the episode in her dreams and attempted to track down her mother, who was with an owl. Instead, she ran into Nyxly, who asked her for help. Essentially we learned the Supergirl villain was trapped in Nia's dreams (a plot point I'm currently very confused by) and asked the hero for her help in escaping. Nia was hesitant and even warned by the owl in her dream against it, but Nyxly had a plan and a really tantalizing offer for Nia.
Nyxly knew that Nia had the ability to manifest her dreams into the real world and offered to help her with the power in exchange for being freed for the dream world. Nyxly then doubled down on the offer and said that if Nia helped her escape, Nyxly would use her power to resurrect Nia's mother for 24 hours.
Nia rejected the offer a couple of times and stated that her mother taught her that imps are not to be trusted. Plus, the owl in the dream backed up that assertion and began to attack Nyxly. That said, Supergirl ended with Nia accepting the deal (another confusing bit given all the red flags) because the chance to see her mother was too great. A synopsis for the next episode, "Still I Rise," has seemingly confirmed the duo made good on their deal and that fans will see Nia with her mother soon.
Nyxly's official arrival on Earth is likely not a great thing for Supergirl, but the return of Nia's mother could allow the hero to get a big boost in her abilities. It would be cool to see a sure and confident Nia using her powers before Supergirl comes to an end, so unleashing a potentially powerful supervillain on Earth could be a small price to pay. Still, given the price, one would think Nia could've bartered for more than just 24 hours with her mother?
Supergirl airs on The CW Tuesdays at 9:00 p.m. ET. Unfortunately, each passing episode is one step closer to the series finale, and if that has any fans down, read Melissa Benoist's sweet message about it.
Your Daily Blend of Entertainment News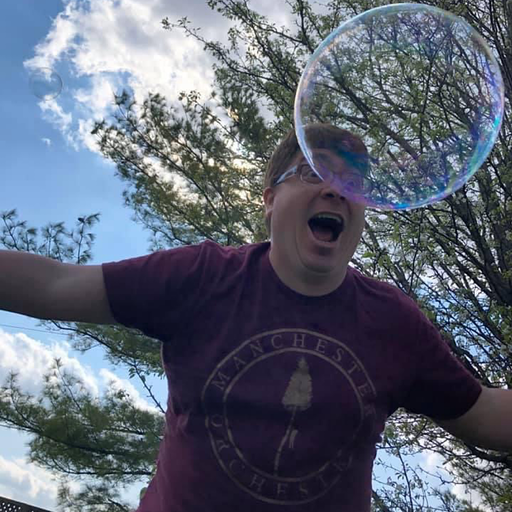 I like good television but also reality television. His day largely consists of balancing his workload between reporting on the latest and greatest news in Star Trek and other sci-fi, as well as 90 Day Fiancé, WWE, Big Brother, and more.