Back-To-Back Big Brother For CBS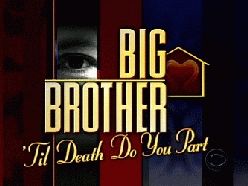 Fans of Big Brother are about to get a 2-for-1. The reality show, which has aired every summer since 2000, first received a bonus winter season due to the writers strike. As Big Brother 9 is still airing, there was speculation that CBS would give the show a little breather. Instead, the network has just announced that Big Brother 10 will air this summer, shortly after the current season wraps up.
Big Brother generally isn't a huge ratings draw, garnering about 2.5 million viewers during its summer seasons. Despite pairing the house members with their "soul mates" and plenty of inappropriate under-the-blanket action, BB9 is faring even worse in the ratings, pulling in about 2.1 million viewers. Producers hope that continuing Big Brother's summer schedule will benefit the show by including more poolside fun and less opposition from American Idol. No premiere date has been set for Big Brother 10, nor has a theme been announced. I still have my fingers crossed for a Warriors-style gang meet up, complete with intricate outfits, but I rarely get my wish in such matters.
Your Daily Blend of Entertainment News
Your Daily Blend of Entertainment News
Thank you for signing up to CinemaBlend. You will receive a verification email shortly.
There was a problem. Please refresh the page and try again.