Battle Of The Bods Premieres on Fox Reality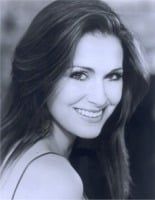 Oh boy! Another reality show that will set unrealistically high expectations for women and their bodies, and give us yet another unattainable goal to reach for. Clearly, these people have not watched How To Look Good Naked, an adorable new show hosted by Queer Eye's Carson Kressley. But more on that later.
Battle of the Bods is a new reality show premiering on Fox Reality Channel (all reality, all the time) on late-night Saturday, January 19, 2008 at 1 a.m. EST. It delves into the probing question: What do men and women think of each others' "assets" Sounds like soft porn to me.
Anyway, the competition takes five sexy ladies and asks them to rank themselves in order of attractiveness to match the rankings of a panel of male judges sitting behind a one-way mirror. I'm just queasy as I write this.
They'll take a laser focus look at their faces, butts, chest, legs and a full rank, in comparison to the other women. The winners win cash prizes, and then the tables are turned, and the ladies get their chance to rank the men for more cash. More queasiness.
Hosted by British comedienne Olivia Lee (P'unkd, Balls of Steel), the 16 episodes will premiere late night on Saturday, January 19, 2008 at 1 a.m. EST. and continue to air weekly with two back to back 30 minute episodes. Season one will include a special "Reality Star" episode with men and women from some of TV's most popular reality shows like Beauty and the Geek (CW) and The Bachelor (ABC).
"This show takes a close look at how women see themselves and how they think men see them. There is a voyeuristic quality to the program that makes it perfectly suited for the lineup of reality programming offered by our network," said Bob Boden, SVP of Programming at Fox Reality Channel.
In addition to watching the show on Fox Reality Channel, viewers will be able to "get ranking" with a new micro-site on foxreality.com. Digital components include "Bodsliders," a traditional slider game where players mix body photo pieces of contestants (head, torso, legs) into new combinations to form their ideal mate; " Rank!," a game that lets players rank actual show contestants against uploaded personal pictures; "Battle of the Bods Extra," a play-at-home, online exclusive webisode where players can rank an episode's female contestants; and the "media gallery with exclusive online screenings of candidates' audition tapes, wallpapers, sound bites, and photo galleries taken from behind the scenes.
Along with the website experience, Battle of the Bods will be available through iTunes, VOD (Time Warner and DirectTV), and will be one of three shows featured in the mobile version of the foxreality.com website.
All I can say is, these people all need to watch How to Look Good Naked, which celebrates a woman's natural body and shows them ways to love the skin they're in. I highly recommend it!
Your Daily Blend of Entertainment News