Bob Barker's Replacement Might Come On Down In May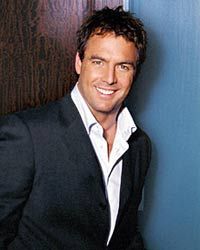 We do seem to love our game shows here at TV Blend. Aside from some potential new entertainment, we're getting word on a new host for a classic. Bob Barker is set to retire after this season, and the search to find his replacement has been narrowed down to three candidates. While it's nice that such a venerable game show as 'Price Is Right' will continue on with Barker's departure, you have to wonder who could possibly fill the void his absence will leave on the show.
The Hollywood Reporter reports (how convenient) that 'Entertainment Tonight's' Mark Steines, Vegas 'Price Is Right' host Todd Newton, and 'Love at First Bite' star George Hamilton had their options picked up on Friday. The rest of the pool of wannabes watched as their chances expired. Guess they forgot the tried and true tactic of bidding $1 above or below your competition to gain access to the Showcase Showdown.
Of course none of the candidates can wholly replace Barker, who tapes his final episode this June. But George Hamilton? I'm not saying they would be able to get Jerry Seinfeld to host, but how slim are the pickins here? Contestants won't be able to concentrate with those glowing white teeth and extremely tanned hide floating in front of their faces.
An official decision could possibly come this May. CBS holds it's upfront presentation on May 16th, and the primetime salute to Bob Barker is set for air on the 16th and 17th. Let's hope the upfronts don't include the line, "George Hamilton, come on down! You're the next host of 'Price Is Right!'"
Staff Writer at CinemaBlend.
Your Daily Blend of Entertainment News
Thank you for signing up to CinemaBlend. You will receive a verification email shortly.
There was a problem. Please refresh the page and try again.