Community's Dan Harmon Reportedly Near Comedy Deal At Fox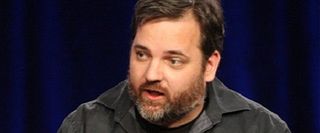 Community creator Dan Harmon appears to be shaking off his ousting from that show and working to get himself a new series on network television. It seems he's getting pretty close to closing a deal over at Fox, which will have him go to work on a new comedy project to bring him right back to primetime.
The fallout from Harmon's removal from the helm of Community seemed to go on for quite a while. Fans were angry, the cast seemed stunned, and Harmon himself was a little bit of both. With Community moving forward with new showrunners and promising fans it will be just as good – something they are going to have to prove - Harmon is moving on. TV Guide says Harmon is nearing a deal with Fox that would have him creating a new multi-camera comedy for the network.
A new show from Harmon could provide some small consolation to Community fans, but it won't save that show; there's still an uphill battle for the new showrunners. As for this new project, there's nothing much in the way of details, just that Harmon would be writing a pilot for the comedy. If the people at Community have something to prove to the fans, Harmon himself has something to prove to those who cut him loose, and Fox could be just the place for him to do that. Word is there are other networks showing some interest in working with him as well, so he won't be sitting around mourning the loss of his gig on Community.