Confusing Casting For Kath And Kim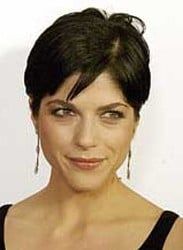 If I were Molly Shannon I'd be a little insulted right now. Shannon, who is set to star in the upcoming NBC sitcom Kath & Kim, plays Kath, a woman with an unconventional relationship with her daughter, Kim. After an extensive search, NBC has finally found someone to star opposite Shannon: Selma Blair, an actress who is a mere eight years younger than her on-screen mother.
Based on an Australian sitcom of the same name, Kath & Kim has had a bit of a rocky start. NBC originally picked up the pilot in January of last year, but was pushed back due to difficulty casting the leads. Since this summer though, Kath & Kim has been fast-tracked by NBC co-chair Ben Silverman and will go into production as soon as possible after the writers strike ends.
Kath & Kim marks a return to television for Blair, who first gained notoriety nearly ten years ago playing Zoe on the awkwardly titled Zoe, Duncan, Jack & Jane. While Blair continued to play teenagers well past her homeroom and Clearasil years, casting her as Molly Shannon's daughter makes zero sense to me. Molly Shannon looks great at 43 and while, at 35, Blair still looks fresh, she looks more like Shannon's younger sister than her daughter. For a show that took so much time casting the title characters, as they were deemed crucial to its success, Blair's casting just seems like a major misstep.
Your Daily Blend of Entertainment News
Your Daily Blend of Entertainment News
Thank you for signing up to CinemaBlend. You will receive a verification email shortly.
There was a problem. Please refresh the page and try again.