The Flash TV Show: What We Know So Far About Arrow's Spin-off

After becoming a dominant force in the world of blockbuster movies, comic books are now ready to take over television. The invasion has already started, with Agents of S.H.I.E.L.D. and Arrow both running weekly, but soon we will also see Gotham, Agent Carter, and Constantine invade the airways as well. Perhaps the most exciting in-development project of the bunch, however, is the Flash series that is making its way to the CW.
While we first learned about the Flash TV show all the way back in July 2013, it's only now finally on its way to our television sets (starting Tuesday, October 7) And now that it's almost here, it's time to deliver all of the info you need going in. This guide is built to give you all of the information you need to know about the series, so read on and enjoy
Barry Allen, The Flash
The Barry Allen version of The Flash has been in pop culture for more than a half-century, with thousands of stories told about him both individually and along with the Justice League, but we should probably just focus on this iteration of the character. Being played by Grant Gustin, Barry appeared on two episodes of Arrow in the first half of the second season where he was introduced as a crime scene investigator from Central City who has a special interest in super-powered crimes due to the fact that his mother was a victim of one. Following his time in Starling City, he returns back home just in time to get caught in the explosive blast that comes as a result of an accident involving the S.T.A.R. Labs Particle Accelerator. This big boom puts Barry in a coma, but when he awakens he discovers that he has somehow been given the power of super speed, which he then uses to become a vigilante fighting for good.
Original Flash star John Wesley-Shipp will play Barry Allen's father, who was wrongly convicted for killing Barry's mother and is in prison at the start of the show.
The Costume
Covered from head to toe in scarlet and little lightning bolts, Flash's look is easily one of the most iconic in in the history superheroes, and from what we've seen so far, the upcoming Flash TV series will be doing that design justice. Made out of both leather and an interesting mesh material that will probably serve a special function reducing friction while the hero runs, the costume looks like it was ripped straight from the pages of the comics, and even looks fantastic in motion.
The Guys In Charge
While its completely expected to stand on its own, the Flash TV show is technically an Arrow spin-off, so it should surprise very few that there are some shared names behind the scenes of the two projects. Greg Berlanti and Andrew Kreisberg, who are both writers and producers on Arrow, are bringing the Scarlet Speedster to a TV near you with some help from Geoff Johns, the DC comic book writer who also worked on a couple episodes of Smallville. Following the success of both Superman and Green Arrow on the small screen, now the hope is that they can do the same thing for The Flash.
How Does It Connect With Arrow?
Much like how Iron Man, Thor, Captain America and Hulk can come together to form The Avengers on the big screen, the Flash TV show and Arrow exist in the same universe, and there's a pretty good chance we will end up seeing a good amount of crossover between the two. As mentioned, Grant Gustin's Barry Allen already appeared on two episodes of the established superhero show, and they wound up creating a pretty cool origin story. Caitlin Snow, played by Danielle Panabaker, and Cisco Ramon, played by Carlos Valdes have also appeared on Arrow. Given that the two projects will be set in different cities they will act independently and have their own stories, but crossover is definitely something we should expect. And we already know that Oliver Queen will be showing up in the Flash pilot!
Harrison Wells (Tom Cavanagh)
If the creation of Flash was an accident, then Harrison Wells is the person to accuse for being responsible. Set to be played by Tom Cavanagh (Ed, Scrubs), Wells is one of Central City's most prominent businessmen and the mind and the money behind the S.T.A.R. Labs Particle Accelerator. When the whole thing goes kablooey, however, everyone starts to point fingers at him and he becomes an outcast in society. Expect that to change a little bit when the city's inhabitants learn that Wells was responsible for the creation of a new superhero…
Detective West (Jesse L. Martin)
As we learned in his featured episodes of Arrow, Barry Allen is perpetually on the hunt for clues about who was responsible for his mother's murder so that he can free his wrongfully accused father, but don't take that to mean that our hero is totally without parental guidance. Taking on that role in Barry's life is Detective West, an honest, blue-collar cop played by Law & Order's Jesse L. Martin, who basically becomes Barry's surrogate father. Given his role with the police, we can expect Detective West to be a part of Barry's life both personally and professionally, likely eventually getting caught up in Flash's vigilante work much like Paul Blackthorne's Quentin Lance does on Arrow.
Iris West (Candice Patton)
Barry created some interesting chemistry with Felicity Smoak (Emily Bett Rickards) during his two episode stint on Arrow, but because she is going to be staying in Starling City for a while it looks like Barry will be turning his attention towards another woman in the Flash tv series. If you couldn't tell from the character's last name, Iris West is Detective West's daughter – which I'm sure creates at least some tension between Barry and his "dad." Before things turn romantic, though, we get to know Iris (played by Candice Patton) as a grad student and Barry's best friend. We get to see Barry and Iris clicking on one of the previews released, except it looks like she has him trapped in the friend zone, for now at least.
Cisco Ramon/Vibe (Carlos Valdes)
Perhaps helping to flesh out Barry's inner-circle a bit more is the presence of Cisco Ramon, another character fighting for the forces of good in Central City played by Carlos Valdes. Exact details about the TV show pilot's version of the hero have yet to be revealed, but in the comics Cisco begins life as part of a poor family living in Detroit. During an alien invasion he is granted special powers to manipulate sonic vibration and produce powerful shockwaves. In the episode of Arrow featuring Cisco we learn that he is an employee of S.T.A.R. Labs - though he is a pretty low ranking one
Detective Eddie Thawne/Reverse Flash (Rick Cosnett)
We full expect the Flash series will likely follow a similar format to Arrow and have the titular hero battling with a familiar baddie each week. As far as the pilot goes, they're seemingly kicking things off with one of the character's most notorious villains. Actor Rick Cosnett is attached to the project to play Detective Eddie Thawne a.k.a. Reverse Flash or Professor Zoom. The antagonist's backstory from the comics is going to be getting an update, as he will reportedly be "a recent transfer to the Central City Police Department, whose past is a mystery and who harbors a dark secret," but we fully expect for him to gain more comic book traits including his dangerous super speed abilities as the Flash TV show moves forward.
Caitlin Snow/Killer Frost (Danielle Panabaker)
Actress Danielle Panabaker was announced as being part of the Flash tv show pilot at the same time as Rick Cosnett, which is fitting considering she will also eventually be playing one of Flash's opponents in the mission to stop crime in the city. As we've seen in Arrow, she will be playing Caitlin Snow, another superpowered individual who has the ability to manipulate cold and ice and goes by the name Killer Frost. Ice is certainly an effective way of slowing Flash down, so she should be a pretty significant opponent. That said, she doesn't appear to be starting off the series as a villain, as her introduction in Arrow painted her as a friendly innocent who works with Cisco at S.T.A.R. Labs.
Your Daily Blend of Entertainment News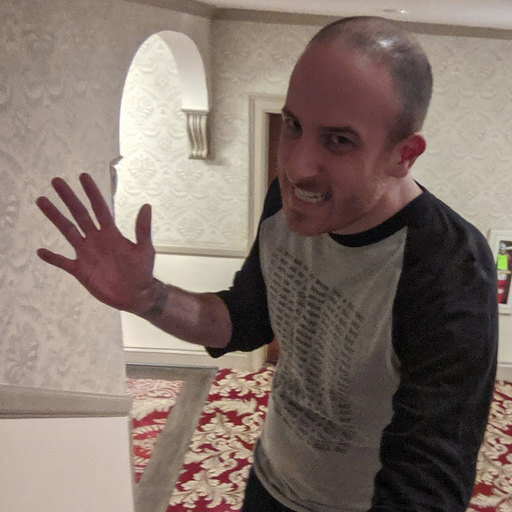 Assistant Managing Editor
NJ native who calls LA home and lives in a Dreamatorium. A decade-plus CinemaBlend veteran who is endlessly enthusiastic about the career he's dreamt of since seventh grade.