Fred Savage To Direct Martin Lawrence's CBS Pilot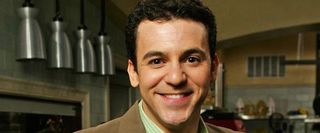 "...You want someone to phone it in, you get Kirk Cameron. You want someone to be a savage you get Fred... Savage"... Or so said Fred Savage when he played himself in an episode of Happy Endings. From the sound of it, Martin Lawrence's CBS comedy pilot wants to be a savage. Or it wants one to direct it, anyway.
The Hollywood Reporter posted the news, stating that Savage has been tapped to help the Martin Lawrence comedy pilot for CBS. The multi-camera comedy stars Lawrence as a widower and father of two teens, who loses his job and decides to go to the police academy to become a cop (at 46 years old).
While Savage is well known as an actor, having played memorable roles in The Wonder Years, and films like The Princess Bride and Little Monsters, he has plenty of directing experience under his belt, particularly in recent years. His credits within the last year include episodes of 2 Broke Girls, Whitney, Happy Endings, and How to Be a Gentleman. And now it looks like he'll be steering the ship for the pilot, which could be Martin Lawrence's return to television if it ends up going to series.
Your Daily Blend of Entertainment News
Thank you for signing up to CinemaBlend. You will receive a verification email shortly.
There was a problem. Please refresh the page and try again.