How Fox Is Dealing With Bones' Behind-The-Scenes Problems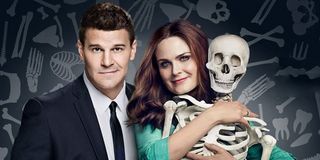 If you've been keeping tabs on Bones over the past few months, you may already know that executive producer Barry Josephson dropped a huge bombshell on Fox and Twentieth Century Fox Television when he decided to sue them, alleging profits from revenue were being kept from participants, including himself. About a week after the initial lawsuit came out, author and executive producer Kathy Reichs and stars David Boreanaz and Emily Deschanel also filed suit. The behind-the-scenes grievances have been aired thanks to the lawsuits, but now Fox is fighting back. This week, the company filed a petition to have the whole lawsuit pulled from the courts and moved into arbitration.
According to the network, Barry Josephson and the other Bones people who have filed lawsuits ignored their own contracts when filing the suit. The network alleges that arbitration should have always been the first step—and may have kept Bones from getting muddied in the news as they worked out an agreement. Deadline nabbed a copy of the report, which definitely throws some punches:
In short, we get the feeling things are about to get ugly. Then again, they already got a little ugly when Josephson, David Boreanaz, Kathy Reichs and Emily Deschanel made their complaints publicly and vocally through their teams of lawyers. The lawsuits, which were all filed between the end of November and the beginning of December allege that Fox and Twentieth Century Fox Television withheld millions of dollars in profits from each of the suing parties. Boreanaz and Deschanel are specifically supposed to receive a 3% share of the profits, while Reichs, who created the character of Temperance Brennan and who wrote all of the wildly popular novels that the Bones TV show is based on, is supposed to receive 5%.
Things get even more unclear due to the way that Fox labels its profits, marking some of them as revenue earned from foreign licensing deals, not to mention money the show earns from appearing on various streaming platforms. Josephson's suit even alleges that some money was misclassified as "home video earnings" and that he and the rest of the creative team were "threatened" with taking a reduced licensing fee when renegotiating their contracts during later years on the show. You can see the more specific bullet points of the original lawsuit, here.
There have already been rumors bandied about that Bones would be ending after this season, and Fox has actually gone a step further and kept the show off of the air at midseason, although it's unclear if this lawsuit or low ratings played the bigger part. At this point, now that Fox CEOs Gary Newman and Dana Walden have been dragged into this legal issue, the behind-the-scenes drama on the series is not going away. But Fox seems ready for a standoff, should it come to that.
Your Daily Blend of Entertainment News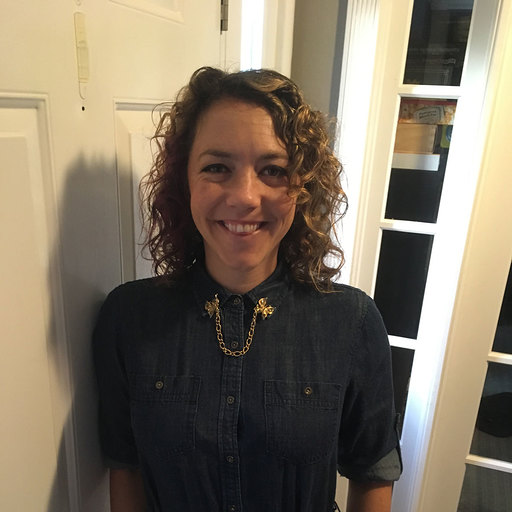 Reality TV fan with a pinch of Disney fairy dust thrown in. Theme park junkie. If you've created a rom-com I've probably watched it.