How To Make Carol's Delicious Walking Dead Cookies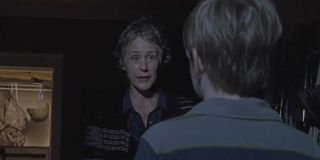 Spoilers ahead! If you aren't caught up on The Walking Dead, skip the text and just score that yummy cookies recipe. Your stomach shouldn't regret it.
AMC's The Walking Dead has been a bit different since the gang finally reached the safe zone Alexandria. This week's episode saw the characters sitting down to dinner, drinking beer, walking around picturesque settings and more. Carol even made cookies, although it was part of a larger plan. If you are wondering exactly how good those cookies were during Episode 13, look no further than this article, as AMC shared the entire recipe for Carol's cookies this morning. Check, it out below.
These cookies feature a lot of the basic components of making chocolate chip cookies, but they aren't really basic cookies, at all. On top of the various sugars, the flour, the shortening and the baking soda, Carol prefers to melt a chocolate bar and add it into the mix instead of throwing solid chocolate chips in. She also had to add applesauce to the mix as a substitute for eggs, since there is no room for chickens in this zombie-infested world--at least, none in Alexandria. She's by far not the only person to ever attempt either of these additions to the popular cookie, but it's still an impressive feat, considering the circumstances under which the cookies have been created.
Carol's cookies are apparently delicious, so delicious in fact that Jessie's son Sam followed Carol into a storeroom hoping to score some extra goodies. Unfortunately for the youngster, Carol was actually in the storeroom not to sneak out some extra chocolate for another batch, but to steal guns for herself, Rick and some of the other team members. When Sam saw her, she did attempt to use cookies as a bribe to keep him quiet, but the idiot kid underestimated how scary and dangerous Carol can really be. So, Carol had to threaten to leave him outside with the zombies. She's now the scary lady with the cookie recipe, which is pretty amusing.
Weirdly enough during the episode, all of Carol's hard work was kind-of taken for granted. While Carol successfully got a gun into Rick's hands, the newfound, carefree version of Daryl decided he didn't need a gun. Because who needs a gun when they are in a safe zone, right? There's well-manicured grass and shiny, happy people everywhere. Something tells me that Daryl will regret saying no to the gun at some point, though. Especially since Carol went out of her way to get the weapon for him.
The Walking Dead is currently headed toward the end of its fifth season. The show began airing the second half of the season last month, and with three episodes to go, we can't wait to see where the storyline is headed. Luckily, AMC has already renewed The Walking Dead for a sixth season, so there are plenty of more storylines to explore. In the meantime, we haven't tried these warm and gooey baked goodies yet, but if you do attempt to make them, let us know how they turn out.
Your Daily Blend of Entertainment News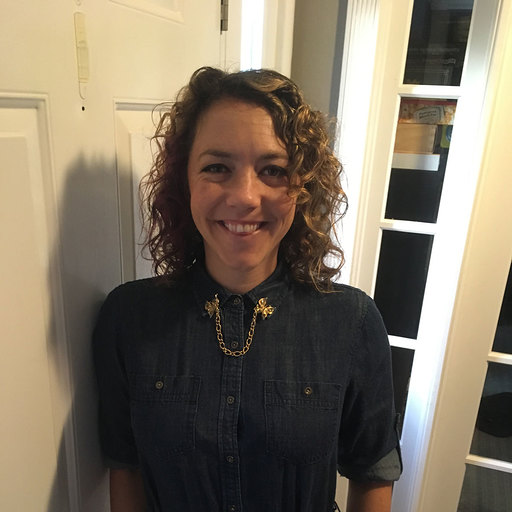 Reality TV fan with a pinch of Disney fairy dust thrown in. Theme park junkie. If you've created a rom-com I've probably watched it.