Jamie Kennedy To Host Guinness World Records Reality Show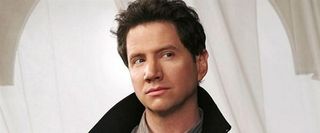 I am sure we have all been wondering when we would get some more quality screen time with Jamie Kennedy. All right, maybe very few of us were wondering, but for those who have been kept awake nights by this burning question, you can now rest easy. Kennedy is set to host a new reality series for truTV wherein he will encourage average Joes and Janes to humiliate themselves by attempting to break ridiculous world records.
Guinness World Records Gone Wild, although it does sound like something that might include wet t-shirt contests, will not have anything of the sort unless it's in an attempt to break the Guinness World Record for most t-shirts soaked in under a minute. The new reality series will invite regular people to try their hand at gaining a place in the record books. truTv has ordered a pilot episode.
Records up for grabs range from Fear Factor style gross-outs such as the most live cockroaches held in the mouth to the downright stupid such as the most kicks to the head in one minute. Which actually makes the wet t-shirt idea sound pretty viable. And with Jamie Kennedy on board, it's also entirely possible. Perhaps I'll write to the producers and put it in the suggestion box.
Since The Jamie Kennedy Experiment was dropped by the CW in 2004, Kennedy has provided voices for The Cleveland Show and the Nicktoon series Fanboy and Chum Chum. He finished his most recent TV stint with the cancellation of Ghost Whisperer in 2010. The new reality series will mark a return to Kennedy's comedy roots, complete with asinine behavior – although how much of it will be on Kennedy's part remains to be seen.
Your Daily Blend of Entertainment News
Thank you for signing up to CinemaBlend. You will receive a verification email shortly.
There was a problem. Please refresh the page and try again.