Key Game Of Thrones Actor Shocked To Learn They Die This Season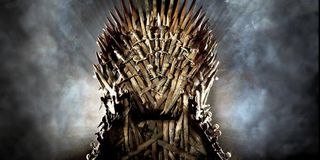 Game of Thrones has always been a series that is fond of killing prominent characters, and it's no surprise to hear that will continue during Season 5. This season, however, as the show moves further and further away from the George R. R. Martin Song of Ice and Fire novels that provided the outline for the first four seasons, some characters who we thought were potentially safe may not be safe at all.
As Game of Thrones is gearing up for the latest season, EW had a chance to speak with an undisclosed actor on the set, who was shooting film for the series in Northern Ireland. Though the magazine article keeps the character information spoiler-free, we do know someone big is about to die.
In the past, a death on Game of Throne was a huge spoiler for anyone who hadn't read the books. Now, with the likes of George R.R. Martin even saying that Game of Thrones is pushing further away from his books, a huge death could be a shocker to all viewers, whether or not they have knowledge from the books. The above Game of Thrones actress or actor even had knowledge from the books when signing on and it didn't matter.
This isn't the first time that a character who is alive in the books has died on the TV show. Last season, Mark Stanley, who played Grenn on the HBO series, explained on the Game of Thrones Season 4 Blu-ray disc that he was shocked when he found out his character was going to die. It's probably a strange feeling to think you are safe on the drama only to find out you are anything but, and that seems to be the exact reaction the Season 5 character had upon learning about his or her demise.
We do have some clues regarding who might be killed off. EW reports the actor or actress is large enough to have warranted his or her own trailer. In addition, we know that the actor or actress was shooting in Belfast, Northern Ireland, where the main set is located. Sure it's not a lot to go off of, but it does make us extremely curious about who will say goodbye to on the fantasy drama this season.
We'll find out soon enough. Game of Thrones returns to the schedule on April 12 at 9 p.m. ET.
Reality TV fan with a pinch of Disney fairy dust thrown in. Theme park junkie. If you've created a rom-com I've probably watched it.
Your Daily Blend of Entertainment News
Thank you for signing up to CinemaBlend. You will receive a verification email shortly.
There was a problem. Please refresh the page and try again.