Game Of Thrones Season 5: Check Out Daenerys' Sexy New Look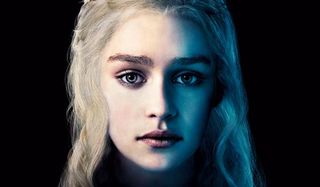 This week, HBO finally released the Season 5 trailer for Game of Thrones. With the trailer came plenty of hints, along with the first looks at a few new characters, including the Sand Snakes. But when it rains, it pours, and this weekend HBO's fantasy drama has poured out a slew of new stills for us to feast our eyes on, including Daenerys' newest costume, which is thinner, sultrier and softer than the looks we have been used to seeing on her as she has taken on more of a leadership role.
Though we've occasionally seen her in softer outfits befitting the different communities she has visited or conquered, as a queen Dany usually favors dresses in a regal and solid blue color which basically serves to accentuate the power she has achieved. Sometimes she opts for something a little silkier and smoother, but mostly it's all blue, blue, blue, making the silky white garment a bit more shocking. It's a testament to the power of costuming (and acting) that she can wear a garment that is quite a bit sexier and still seem pretty regal, although I wonder if all of that softening in the clothing has something to do with the lover she has taken into her bed.
Dany isn't the only individual sporting a new costume this season. Cersei also has a new garment in a few new photos, but the one image we have all been wanting to see is Arya's brand new look. When last we saw the character, she had left the dying Hound and had hopped onto a ship headed to Braavos, using the iron coin given to her by Jaqen H'ghar as passage. During Season 5, costume designer Michele Clapton outfitted her with a costume more befitting her location change, and we've seen early sketches of the new look. Unfortunately, HBO is still keeping that look under wraps and Arya seems to still be outfitted in her old, ratty costume.
Some of the new images are familiar, now that we've gotten a glimpse of the Season 5 trailer. We know Varys and Tyrion have been spending time together, plotting their next moves. We've seen a glimpse of the Sand Snakes, but Ellaria Sand (Indira Varma) makes an appearance in the new images. The new photos also allow us to catch up with Pod and Brienne, Roose Bolton, and Missandei and Grey Worm. We even get a look at Alexander Siddig playing Doran Martell. Check out the full set of new images, below.
HBO's Game of Thrones premieres on Sunday, April 12, 2015. In the meantime, here's everything we know so far.
Image 1 of 16
Your Daily Blend of Entertainment News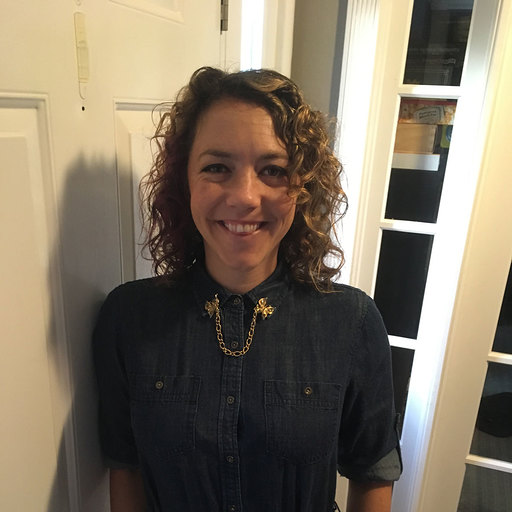 Reality TV fan with a pinch of Disney fairy dust thrown in. Theme park junkie. If you've created a rom-com I've probably watched it.