Matt Barr Joins Cast Of Gossip Girl Spinoff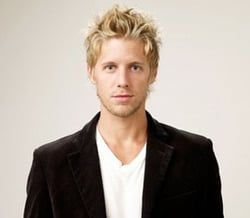 One Tree Hill's Matt Barr being cast as Keith van der Woodsen in the Gossip Girl spinoff Lily is sure to spark some interest and debate. The producers aren't talking about Keith, but even a non-fan can connect a few dots. Lily Rhodes (Brittany Snow) will eventually become Lily van der Woodsen.
So the question is this: Is Matt playing Serena's father? Does anyone care? Gossip Girl has barely had a chance to get rolling and we're already getting a spinoff. Pretty soon the only rewards we'll get out of this golden cow's teats are puffs of dust.
Barr joins the already cast Brittany Snow in the CW's Lily.
Staff Writer at CinemaBlend.
Your Daily Blend of Entertainment News
Thank you for signing up to CinemaBlend. You will receive a verification email shortly.
There was a problem. Please refresh the page and try again.