Netflix Is Expanding Into These Countries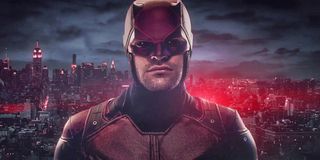 With new original series being released seemingly every week, and original movies on the way, Netflix has begun to create a massive enterprise that has a loud and important voice in the TV and film community. No longer just used to stream older movies and series, the streaming service has build up quite the library. And now, Netflix plans to expand its services to southern Europe, specifically Italy, Spain and Portugal.
Netflix has gained the title of the number 1 subscription-video provider, and they are aggressively aiming to reach 200 countries by the end of 2016. According to Variety, the expansion is set for an October launch into the three countries. And while Netflix hasn't announced pricing for the three markets quite yet, last year they debuted in Germany, France, Luxembourg, Belgium, Austria and Switzerland for $7.99 Euros per month. Customers in both Spain and Italy will have access to content with in-language subtitles and dubbing, and Portugal will receive subtitles.
Currently Netflix has service available in more than 55 countries from the U.S., Canada, the U.K. and Mexico to Brazil, 42 Latin American countries and Australia and New Zealand. The company is also scheduled to launch in its first Asian territory, Japan, during the fall of 2015. Netflix's biggest interest is probably China though, which would undoubtedly bring the company a huge market. Problem is there are many hurdles separating Netflix from acquiring a license from the government.
The company has already promised customers access to many original series including Marvel's Daredevil, the Wachowskis' Sense8, Bloodline, Grace and Frankie, Marco Polo and Unbreakable Kimmy Schmidt. Unfortunately, the countries will not initially have access to the two biggest Netflix series House of Cards and Orange Is the New Black.
But, as Netflix continues to produce more and more original programming, it becomes a much smarter business plan to also expand the company internationally. Not only will the streaming service be more widely used, but also the original programming will be more widely viewed, which will keep the company smiling all the way to the bank. We can't be upset about this mass marketing though, as the more money Netflix brings in, the more original programming we will be exposed too. And so far with crazy hits from Daredevil to House of Cards, there aren't many complaining about a lack of substance on that forefront. We certainly won't deny more!
Your Daily Blend of Entertainment News
Thank you for signing up to CinemaBlend. You will receive a verification email shortly.
There was a problem. Please refresh the page and try again.