Netflix Is Launching Its Own Cable Channel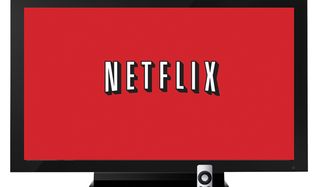 Netflix has been in the news a lot this week. Orange is the New Black and The Killing are hitting the streaming service in the coming months, and the company just announced a price hike that will go into effect sometime in 2014. Those pieces of news, however, are nothing compared to this gem. Apparently, those who subscribe to Netflix will be getting an added bonus next week, one big enough that it will make the upcoming price hike a little easier to stomach. The streaming service just signed a deal to allow viewers to watch content through the company's very own cable channel.
The company has made a deal with three cable service providers, which will hopefully increase ease of use for those who currently stream Netflix through their televisions. Instead of streaming through a third party setup, like a Blu-ray player, those who already subscribe to Netflix would be able to set the TV to the right channel, thus launching an app that would enable buyers to stream whatever available content they want. A TiVo box is currently needed to run the app, which probably makes it a little bit unfeasible for those who already have third part setups that work. For those who already have the TiVo box or are just now thinking of subscribing to Netflix, the new setup will definitely be worth checking out, though.
According to the Washington Post, Netflix has only made a deal with three of the smaller cable companies thus far, including Atlantic Broadband, RCN and Grande Communications. It's an opt-in deal that could affect as many as 500,000 current Netflix subscribers and could be picked up by some of the larger cable companies, should the deal work well in the test markets.
When I first heard Netflix might be coming to cable, I knew it would have to be a subscription-only sort of deal, but I wondered if the streaming service might simply be offering some of its content to subscribers in more of a subscription cable format with On-Demand options. That would be a bonus for fans who typically stream Netflix on a tablet or laptop and watch cable on their televisions. Obviously, the deal Netflix struck with Atlantic Broadband and the other cable companies is a little more straightforward than that, but I'm hard pressed to complain when the service is trying inventive new ways of bringing content to subscribers. Netflix has always shown a willingness to change in order to avoid dying, although the streaming company has also shown a willingness to renege when decisions are unpopular.
The new service is expected to roll out on Monday. It should go over extremely well with the customers who are able to utilize it, but it's unclear whether the demand will be high enough for negotiations to begin with the larger cable companies. We'll keep you posted as Netflix's latest initiative lives or fails.
Amazing Race & Top Chef superfan with a pinch of Disney fairy dust thrown in. If you've created a rom-com I've probably watched it.
Your Daily Blend of Entertainment News
Thank you for signing up to CinemaBlend. You will receive a verification email shortly.
There was a problem. Please refresh the page and try again.