Netflix Is Now Worth More Than CBS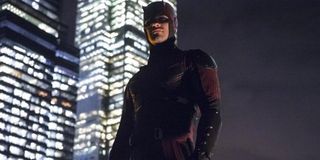 It's safe to say that Netflix has grown into a monolithic multi-media monster. Yet, as often as that fact is discussed, the true breadth of its growth is probably not something that is widely conceived. However, news coming from the company's first quarter earnings report for 2015 may drive that point home better than anything else thus far. It seems that Netflix's market value now stands at $32.9 billion; a number that will exceeds the $30.6 billion value of the CBS network!
According to a breakdown of the recent Q1 report from Deadline, the early part of 2015 has been more than good to Netflix. The company's stock saw a 14.7% rise that cumulatively added $4.2 billion, bringing their market value to that $32.9 billion figure. The surge grants them the milestone of surpassing CBS's $30.6 aggregate and even that of the mighty Viacom Corporation with its $28.8 billion worth. In fact, the Q1 Netflix surge was so colossal, that it alone is said to have exceeded the total value of the $3.8 billion Starz network and almost matches the $4.6 billion worth of film studio, Lionsgate.
It's certainly not bad for a company that began its life as a fly-by-night DVD-mailing rental operation. In fact, if you've invested heavily in Netflix's stock, traded under the symbol NFLX, you're probably sitting pretty happy at the moment. The stock is currently coasting with an all-time high value of $546.60. However, as Netflix's new accolades are abundantly clear, prognostications on where the company heads from here are quite divisive, ranging across the spectrum from bearish to bullish. Some see it falling in the next year to $270, while others see it rising further to $625.
One may wonder how such monumental success manages to produce such contrasting opinions. It's especially vexing when the company stands as the largest single source of Internet traffic in the world; something that will only grow as it adds more movies to its vast library to join its successful original TV shows like House of Cards, Orange is the New Black and watershed Marvel Comics-connected show Daredevil. It's also dealing with network cancellation rescues like Arrested Development and Longmire. However, the streaming business model is still very much in its nascent stages and drastic developments could easily sway its current momentum.
Netflix pessimists point to issues such as the sneaky phenomenon of unrealized potential losses in the international markets. Plus, there are emerging competitors who, while late to the game in the streaming medium, may end up managing to draw away Netflix subscribers enough to at least slow the company's surge. This is especially true with the recent headway that HBO has made with its new standalone streaming service, dangling any-location access to an impressive array of movies and original TV shows, most notably with exclusive access to pop-culture phenomenon Game of Thrones. While Netflix clearly has the groundwork already laid, the company, which once tried to shop a $50 million sale to Blockbuster, knows all too well that complacency among de facto industry leaders can get destructive quite quickly.
Thus, while it's tempting to herald the dawning of a new streaming age monopolistically managed by Netflix, it's important to realize that consumer demands are often a fickle, arbitrary thing that defies definitive capture. While Netflix currently holds the advantage in perceived consumer value and name recognition in the arena, we're already seeing the cable/satellite conglomerates shift their strategies. This game is far from over.
Your Daily Blend of Entertainment News
Thank you for signing up to CinemaBlend. You will receive a verification email shortly.
There was a problem. Please refresh the page and try again.