Nickelodeon Comic Con Panels Include Spongebob And Ninja Turtles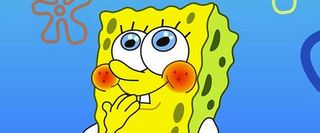 Just a little while ago, we shared the new trailer for Nickelodeon's Ninja Turtles reboot series. Those who love the Turtles and are going to be at Comic Con this year may want to check out the Teenage Mutant Ninja Turtles panel scheduled to take place.
Nickelodeon hasn't released specifics as to when and where these panels will take place, but four of their series will be making appearances at SDCC this year, including SpongeBob SquarePants and The Legend of Korra. I attended the Spongebob panel at SDCC a couple of years ago and learned some interesting things about the series, including the animation process. It was also fun to see Tom Kenny show us how he does Spongebob's laugh.
Here's the list of panels Nick has set for attendance at SDCC this year, along with the talent that will be on hand to represent them.
We have the What and the Who, but not only do we not know when or where these panels will take place just yet, but Nick seems to be keeping the mystery alive with regards to what's planned for them, as no descriptions for the panels are mentioned. I'd be especially interested to know if they will be showing any footage from the new Ninja Turtles series, or perhaps a new trailer. We'll have to wait and see what details emerge leading up to the big convention, which is set to take place in San Diego next month.
More TV panel information for Comic Con can be found here.
Your Daily Blend of Entertainment News
Thank you for signing up to CinemaBlend. You will receive a verification email shortly.
There was a problem. Please refresh the page and try again.